With Albedo leaving, that means it's time for Ganyu to enter the world of Genshin Impact. With her will be her associated Wish banner and some mini events.
"Plenilune Gaze" Ganyu, a Cyro bow user, will have her drop rate up in the associated Wish banner, Adrift in the Harbor, from 12 January, 18:00 to 2 February, 14:59 server time. The four star characters on rate up are Xiangling, Xingqiu and Noelle.
The test run characters this time will only be Ganyu and Xingqiu, for some rewards.
From 12 January, 18:00 to 2 February, 14:59 server time, the weapon wish will feature the 5-star weapons Amos' Bow and Skyward Pride.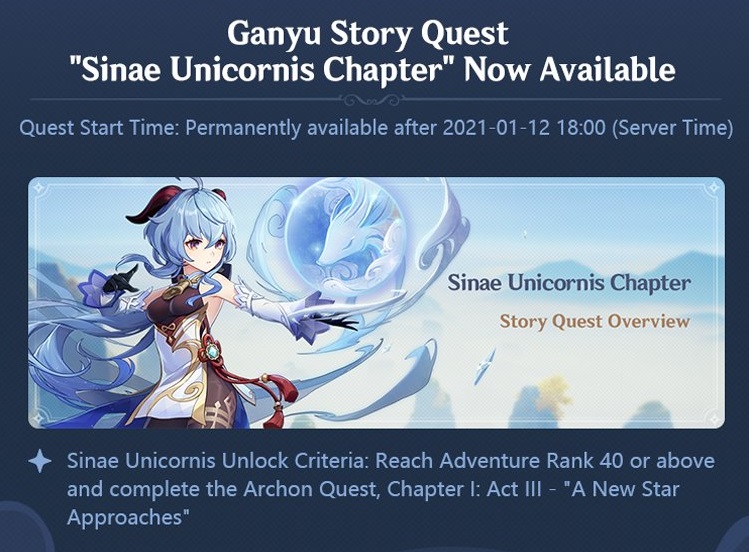 With her entry, Ganyu's story quest, Sinae Unicornis, will also be available. To unlock it, you will need to be Adventure Rank 40 and have completed the Archon Quest, Chapter I: Act III – "A New Star Approaches".
From 16 January, 10:00 to 31 January, 03:59 server time, the Hypostatic Symphony challenge will open to all players Adventure Rank 20 and above. You'll be trying for score to get a namecard style and other rewards, with the first clear also rewarding Primogems.
Last but not least will be a Seize the Day log in event from 16 January, 04:00 to 31 January, 03:59 server time. It will be awarding the usual Primogems, ore and Hero's Wit.
Good luck to all Genshin players Wishing for Ganyu! May the qilin be with you.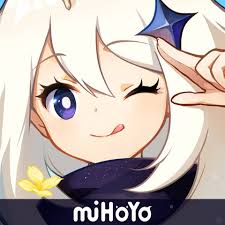 Genshin Impact
Android, iOS, PlayStation 4
Step into Teyvat, a vast world teeming with life and flowing with elemental energy. You and your sibling arrived here from another world. Separated by an unknown god, stripped of your powers, and cast into a deep slumber, you now awake to a world very different from when you first arrived.