Exos Heroes is having their Choice Fatecore Re' pick up event for its five Blue Fatecores. These are special costumes that will enhance the abilities of Heroes of specific Nations when acquired. Exos players can choose one of the following five Blue Fatecore until 6 May 2021 – 'Successor to the Throne Rachel', 'Black Moon Baraka', 'Girl's Summer Yao', 'Extremely Passionate Topaki', 'Beat Shooter Iden' – to appear at increased chance.
Two new events are also available for the Family Month of May. One of them is the 7 Days of Gifts event, which will give out freebies including 700 Xes, 5 Nation Recruit Tickets, 50 Dye Coupons, and more to all players logging in to the game. At the same time, a free Premium Recruit event offering up to 55 free Recruits will also be available to all, so check into the game to claim various rewards. Both events will be available until 12 May.
Last but not least is a Fan Art event, running until 9 May, in celebration of Exos Heroes' first global launch anniversary. Players are all encouraged to join as all participants will find themselves rewarded with 700 Xes. You can always keep up with the game's official Facebook page for more information.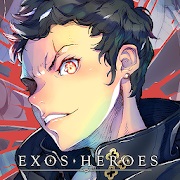 EXOS HEROES
Android, iOS
The grand adventure to search for 'Exestruk', the missing sword of the emperor, and the curse of the ancient dragon! Experience the adventure of your lifetime. Experience the unique visualism beyond your imagination. Experience the unique, extraordinary RPG!
---
Check This Out Next
---