The Dragalia Lost and Fire Emblem Heroes collaboration rerun that was mentioned in the Dragalia Lost 1.5 Anniversary Digest has confirmed its date! It will commence 19 April, 11 PM PT. Detailed news should follow soon, but for now, here's a sneak peek at the event in general: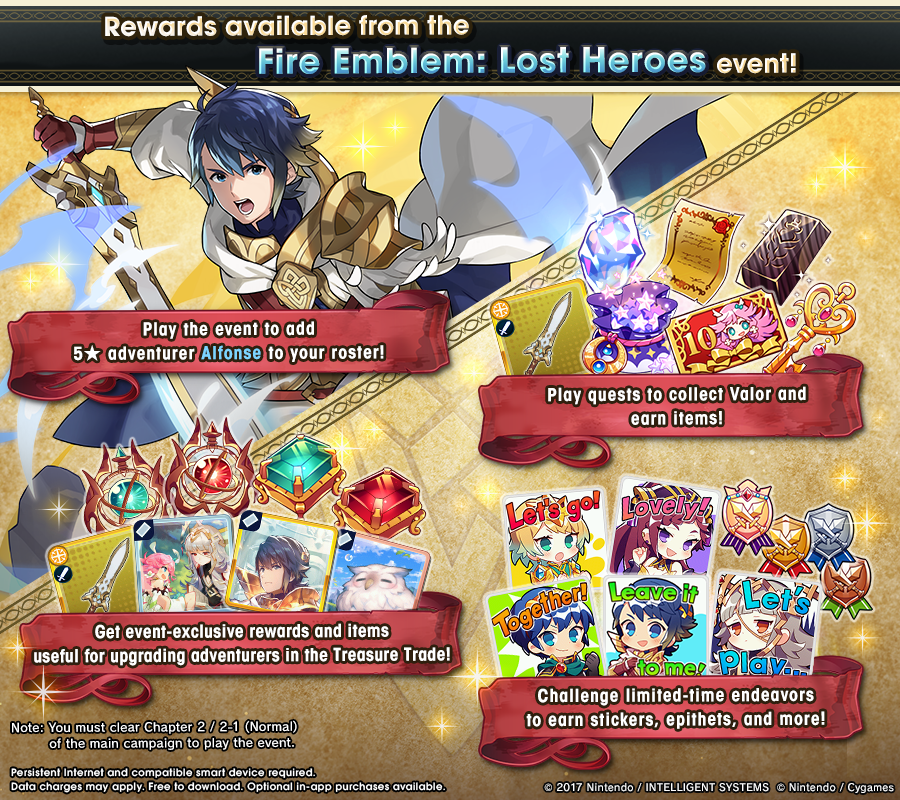 Free 5-star Adventurer, Alfonse
Clear quests to earn items including 5-star weapon Fólkvangr, Champion Testaments, Sunlight Stones, Damascus Ingots, Twinkling Sands, Tenfold Summon Voucher and Golden Keys
Event exclusive wyrmprints
Event stickers, epithets and more
The previous iteration of the event featured time-limited Adventurers such as Marth, Fjorm and Veronica available from the event summon showcase. Who would you be hoping to see in the event? There is supposedly an expansion to the event, which will see Shareena joining the fray. Who would you want to see in the summon showcase with this Dragalia and Fire Emblem Heroes event rerun? Let's just hope your wyrmite stash will hold…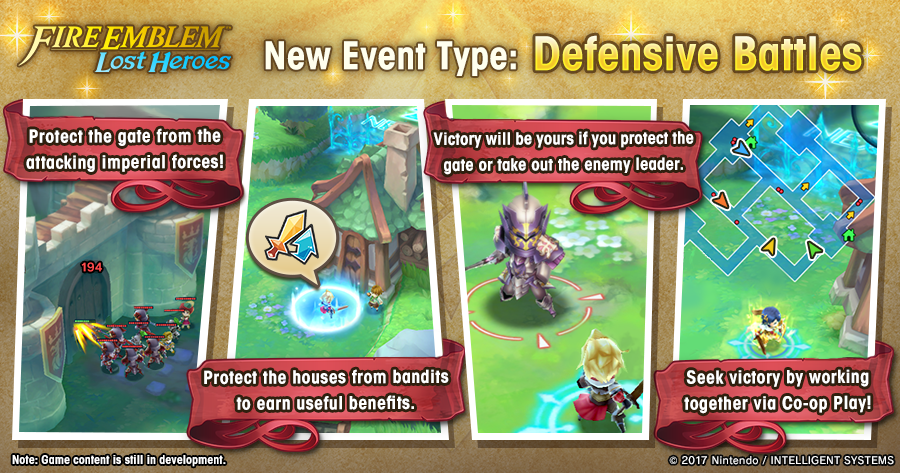 The original event run also featured a new type of quest known as a Defensive Battle. Four players will need to come together to fend off waves of enemies in this mode. We could expect higher difficulties for the quests to come, with accompanying epithets. Stay tuned for more!
Dragalia Lost
Android, iOS
Follow your heart and pursue the dream to defeat the evil with the bonds between humans and dragons! Dragalia Lost is a swipe-controlled action RPG about the bonds shared between humans and dragons. Conquer your enemies using an array of powerful attacks and special skills and even by transforming into a dragon yourself!