It's double the Shadowverse with the original card game having a collab with its console/anime counterpart, Shadowverse: Champions Battle. The collaboration entails special quests for alternate card art, leaders and log in rewards.
Leaders available are:
Luca Yonazuki (Bloodcraft)
Kai Ijuin (Runecraft)
Mimori Amamiya (Forestcraft)
Hiro Ryugazaki (Dragoncraft)
Kazuki Shindo (Swordcraft)
Alice Kurobane (Shadowcraft)
Mauro Abelard (Havencraft)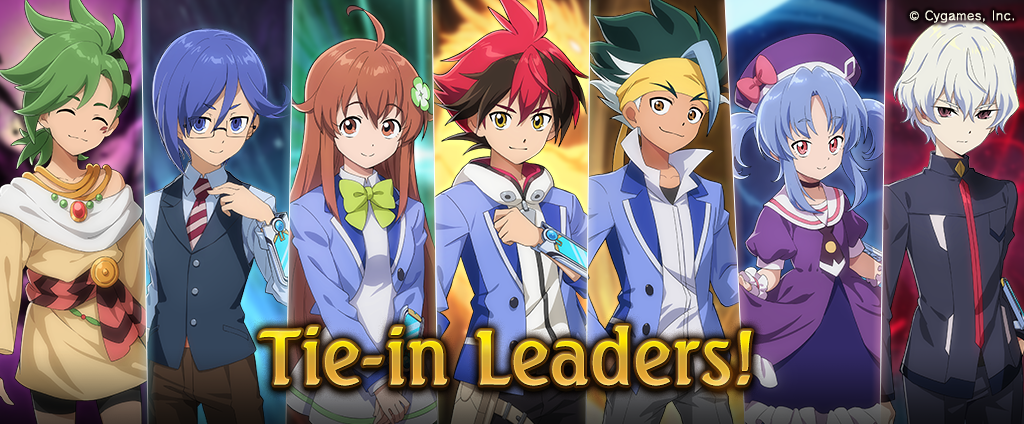 Purchasing the leader pack will provide the Shadowverse: Champions Battle sleeve. The log in rewards run from 1 November 12:00 PT to 27 December 12:00 PT and will provide the following over 10 days:
1x Shadowverse: Champion's Battle Leader Ticket

This ticket can be used to redeem one of the collaboration leaders

Ignis Dragon emblem
6x Storm Over Rivayle card pack tickets
Ignis Dragon sleeve
1x Seer's Globe
When playing ranked matches, victory rewards may grant Dark Emperor sleeves and emblem. Full details can be found here.
Last but not least, the exclusive alternate card art for the following cards will be rewarded when you win 3 unranked, ranked or arena matches with the associated class:
From 1 November 18:00 PT to 12 November 12:00 PT

Forged Weaponry
Conjure Golem
Dragon Oracle
Blood Pact
Blackened Scripture

From 1 November 12:00 PT to 20 November 12:00 PT

Blood Pact
Blackened Scripture

From 20 November 12:00 PT to 29 November 12:00 PT

Sylvan Justice
Undying Resentment
Shadowverse
Android, iOS, Microsoft Windows, Steam
Shadowverse is a AAA multiplayer turn-based card game with a fun–loving community of over 1 million daily players! - BATTLE real–time opponents from around the world, or enjoy the fully voiced story mode - STRATEGIZE with innovative mechanics that guarantee epic battles - MASTER eight character classes each with unique paradigms and killer cards - SUMMON 1500+ cards, each lavishly illustrated with jaw–dropping fantasy art