After hinting about it on social media – like this Facebook post – we can finally confirm the announcement of a new Crash Bandicoot game, Crash Bandicoot 4: It's About Time! It's a brand-new game built from the ground up from Activision Blizzard and developer Toys for Bob, giving fans a true sequel to the original trilogy. Head into to the jump and wump of cosmic proportions with expansive new worlds, unexpected allies, larger-than-life boss battles and powerful new Quantum Masks that must be united to restore order to the multiverse. Crash Bandicoot 4: It's About Time will be launching on the PS4 and Xbox One on 2 October 2020, with pre-orders now available.
Rewind time to the end of Crash Bandicoot: Warped, where Neo Cortex, Dr. N. Tropy and Uka Uka were stranded on a distant planet. In the over 10 years since we've left them, the trio have finally made their escape, ripping an Evil-Scientist-sized hole in the fabric of space-time in the process. The first original entry in the Crash franchise will see two fuzzy marsupials from N. Sanity Island stop them from dominating the multiverse!
Whatever you loved in the previous Crash Bandicoot games have been intensified in the new action platformer. With the original trilogy in mind, hone those skills once again with the precision gameplay you've come to expect, while introducing quality of life improvements, visual upgrades, new gameplay mechanics, along with Modern and Retro modes that both longtime fans and new players alike will enjoy mastering. With the power of the four Quantum Masks in hand, bend the rules of reality as you make your way through space and time.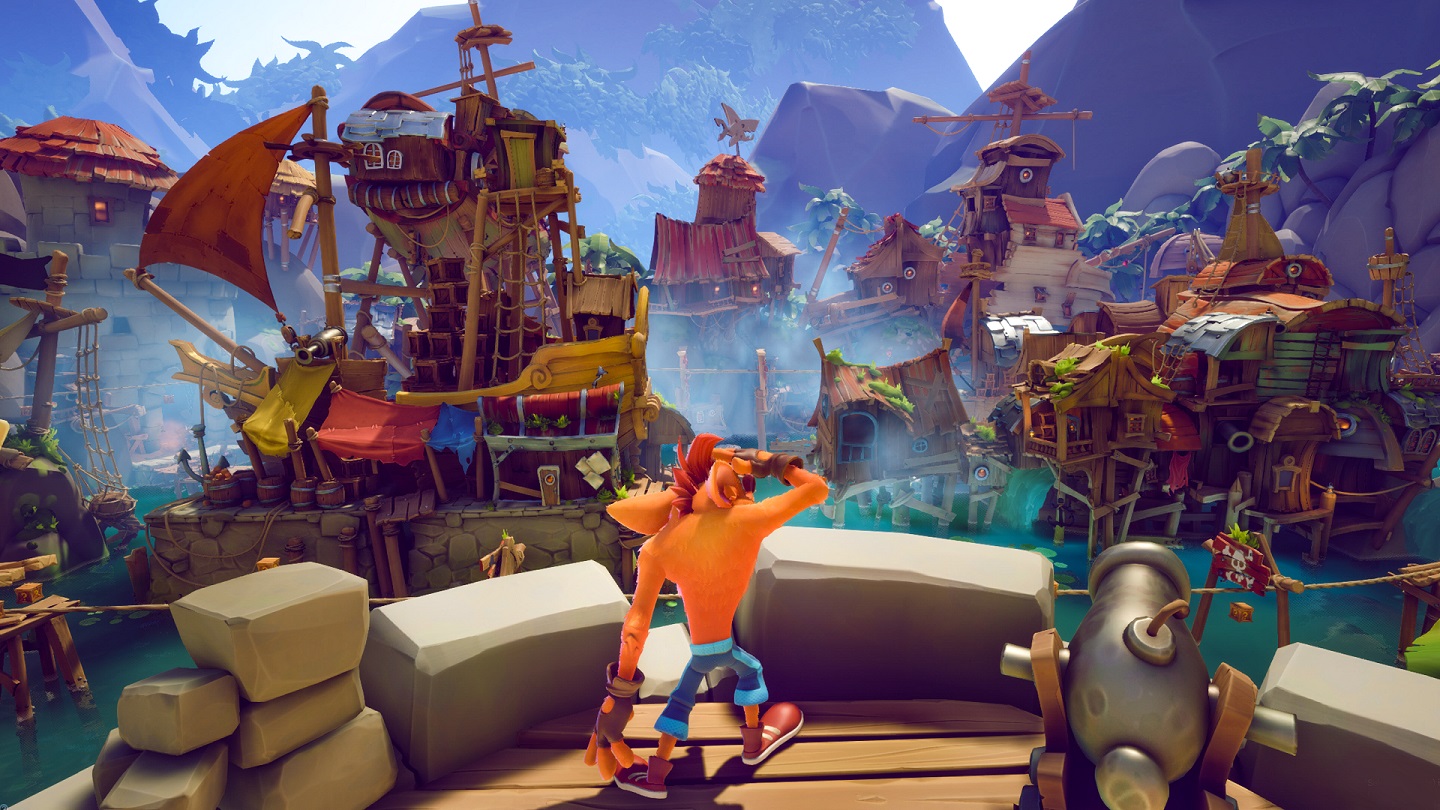 A new art style is employed for Crash Bandicoot 4, maintaining the zany spirit of the franchise while injecting its own personality and charm. New worlds, epic vistas and wacky enemies and hazards to match will be awaiting your arrival. Overcome these obstacles as either Crash or Coco, and new playable characters that even include Neo Cortex, so that you know what super villainry the other side gets to.
Battle against larger than life bosses like never before, but you can even the odds with the Quantum Masks! The environment will be your friend as you wall run, rail grind and rope swing through.
Developer Toys for Bob are longtime Crash fans themselves, and they'll be showing their love for the lore in some surprising ways, and see previously unknown sides of classic characters as they traverse new worlds and figure out how the eternal struggle between bad science and a Bandicoot work out.
---
Check This Out Next
---