Cookie Run Kingdom will see a new update tomorrow on the 6/7th of July which will add a couple of news systems to the game that fans have become quite concerned about and haven't reacted well to.
As a result developer Devsisters have responded ahead of time and announced that they will be making changes to address the issue.
The 6/7th July update will add a new cookie to the game: Financier Cookie as well as two notable news changes:
A skill enhancement system called 'Magic Candy' that will have a chance of failure (like the toppings)
They will add a new ascension that will bring to cap to six stars
The primary reason for the controversy is the ascension level being raised. You see, in Cookie Run Kingdom after you fully promote a cookie, if you pull a duplicate in the gacha, you'll get mileage points which can be spent on 'soul stones' for any non-ancient cookie.
Getting 20 soul stones allows you to unlock a cookie and getting more allows you to promote them to a higher star ascension, making them far stronger. With this new ascension tier, however, all of your cookies including the 'regular' and 'rare' units who most fans likely maxed out months ago can no longer give you mileage points. They have to be fully promoted all over again.
This is a problem as players have come to heavily rely on the mileage points to make their units stronger. Considering that Cookie Run Kingdom already has a large problem with power creep, many fans feel that this will only make the game more grindy and gacha-dependant.
It can be fairly disheartening when you consider that Cookie Run Kingdom was always praised for being more generous with its gacha compared to many of its peers.
Devsisters Response
Before the update has even dropped, Devsisters have sent two in-game messages to fans, apologizing for the new systems and saying that they will make changes to the update meant to address the problems.
While this doesn't completely fix all of the issues fans have with the new Cookie Run Kingdom update, it does show that the developers are listening and are willing to work towards a solution.
They do also have a point regarding stagnation in the game. At this point, I'm personally pretty closed to maxing out my main party so creating a new level to give players more to accomplish is somewhat understandable. At the same time though, it does play into the problem of power creep which is becoming all too common in the game.
Hopefully, Devsisters will continue to listen to fan feedback and make further improvements where appropriate.
Cookie Run Kingdom is available for mobile devices.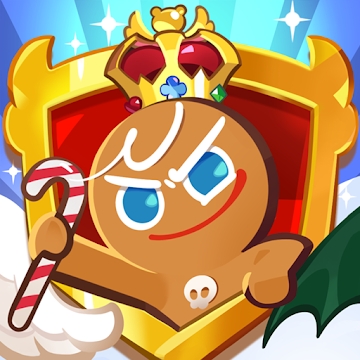 Cookie Run: Kingdom
Android, iOS
Build your dream Cookie Kingdom and reclaim the land lost against the evil that lingers in the shadows. Fresh out of the oven and from the Cookie Run: OvenBreak creators comes Cookie Run: Kingdom! Build a delectable Kingdom while battling against evil dessert monsters! Team up with friends in Guild Battles! Fight alongside other Guild Members and defeat new rivals. Battle against powerful enemies to level up together. Earn soul stones, guild level-up items, guild treasures, and more!
---
Check This Out Next
---