NIKKE : Goddess of Victory's first collab event has proven quite fruitful- the Chainsaw Man crossover has reportedly pulled in over 24 million USD in earnings.
According to AppMagic, NIKKE is estimated to have earned 24,763,2000 during the course of the event, which ran from 22nd February to March 15th.
This dwarfs out the previous event, Maid In Valentine, by a whole 10 million USD- with the Valentine's day event only at 14 million in revenue.
Since the app doesn't track specifically how much of that money was meant to pull in the event banners, you can't credit it entirely to Fujimoto's popular manga- some of that could have also gone to the paid shop, or season passes.
However, considering the spike of activity was the start of the banner- with 2.1 million USD on the 22nd of February, it's safe to assume that most of the game's earnings come from people topping up gems to pull on banners.
As far as driving more regional purchases, the Chainsaw Man collab didn't do much to change spending patterns- Japan still dominates the NIKKE earnings chart, with 16.4 of the 24.7 million- 66.3% of the overall earnings or just under two-thirds of spending on the game.
Interestingly enough the peak daily spending during event wasn't particularly high compared to the rest of NIKKE's history- the game's launch saw much higher earnings, reaching its all time peak revenue of 4.7 million in one day, which can be attributed to early launch hype.
A Challenging Event
Aside from the obvious popularity of characters like Makima and Power, there's other mechanical reasons at play for the success of the NIKKE Chainsaw Man event- unlike other events which saw featured characters added to standard pool, this one was a limited banner meaning with no plans for a rerun.
Since getting the lobby screens for characters requires a full limit break, completionist fanboys had plenty of reasons to spend on the collab characters.
Combine that with the longer-than-usual event length, and you get a lot of driving forces to get players to spend on the characters.
That being said, it's not like the event didn't have its hurdles, too: many fans had reported wanting to skip the event, due to waiting for an eventual featured banner for the Pilgrim Nihilister.
There's also the fact that on a meta level, the Chainsaw Man collab characters weren't considered particularly good- Power was only good for boss missions while Makima was only considered okay for PvP at best.
Mix that with fan backlash over Makima having to wear a coat and there was a sizeable amount of pushback against the event, despite its overall success.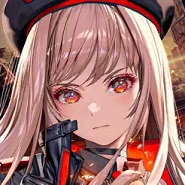 GODDESS OF VICTORY: NIKKE
Android, iOS
GODDESS OF VICTORY: NIKKE is an immersive sci-fi RPG shooter game, where you recruit and command various maidens to form a beautiful anime girl squad that specializes in wielding guns and other unique sci-fi weapons. Command and collect girls that have unique combat specialties to create your ultimate team! Experience next-level shooting action with simple yet intuitive controls while enjoying dynamic battle effects.
---
Check This Out Next
---