Via CES 2023, Razer has announced the concept design for their brand-new project called Project Carol with the mission to take immersion and realism for gamers to brand new heights.
Project Carol as described by Razer, will be its first ever head cushion that comes with an enveloping near-field surround sound and haptics that brings a new level of immersion and realism for gamers to experience as they sit back on their gaming chair.
Powered by Razer's HyperSense Technology and designed by Razer's R&D Division, this cushion cleverly uses the near-field surround sound for clear and pure audio as it is paired with 7.1 surround sound for even better gaming experience.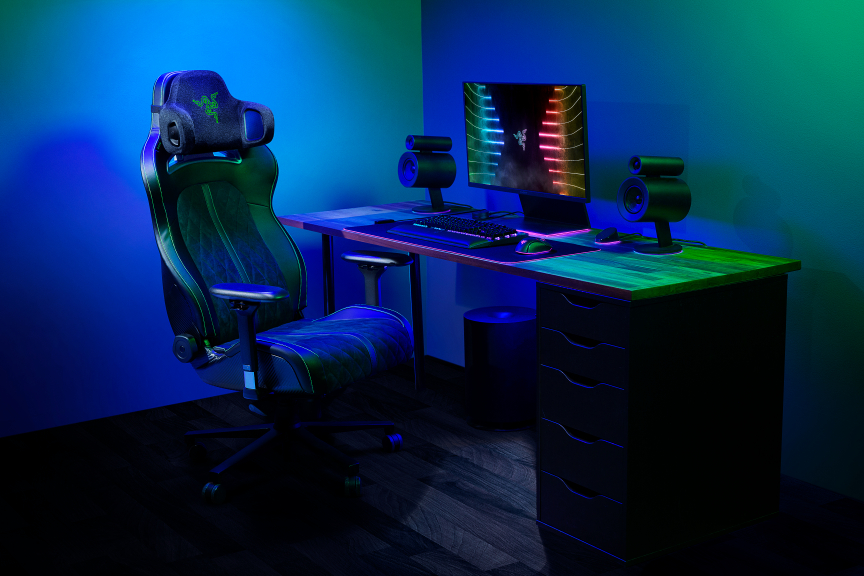 To further amplify the sense of realism, the cushion in-real time converts the game sounds into haptic feedback that makes gamers feel as if they are in the middle of the action itself.
Project Carol is natively built for PC and designed to fit all gaming chairs via elastic and adjustable straps. After this cushion has been connected via 2.4 GHz wireless, it can also provide for up to 8 hours of usage before it requires charging.
Be sure to check Razer's official website and their social media for more information and latest updates on Project Carol.
---
Check This Out Next
---