Capcom's Onimusha franchise is getting a CGI anime adaptation on Netflix.
Takashi Miike, the director behind popular movies like Audition and the live-action Ace Attorney Movie will be one of the chief directors alongside Shinya Sugai who previously directed the Dragon's Dogma anime adaptation.
The anime will focus on an original story centering around the famous historical samurai Miyamoto Musashi (modeled after the famous Samurai movie actor Toshiro Mifune).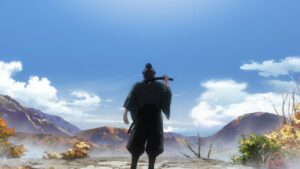 "At the beginning of the Edo period, Musashi is no longer a young man. He departs with the legendary Oni Gauntlet to defeat the Genma. 3D CGI characters and hand-drawn backgrounds create phenomenal visuals. Onimusha is given a new life using modern-day animation technology."
The anime is being developed by Studio Sublimation who previously made the Dragon's Dogma anime adaptation as well as co-developed the critically acclaimed romantic comedy 'Words Buble Up Like Soda Pop'.
The Onimusha series began in 2001 with Onimusha: Warlords developed and published by Capcom. The series has been seen as "Samurai Resident Evil" often about undead hordes and demons terrorizing feudal Japan.
It would have three sequels, two spin-offs, and a number of cameos in other Capcom titles like Tatsunoko vs Capcom. The last release in the series was an HD Remaster of the first game in 2019 for PC and consoles.
One notable aspect of the series was that they would motion capture famous actors to play the characters in the games. The hero of the first game, Samanosuke is based on the likeness of popular actor Takeshi Kaneshiro. In the third game, another of the main characters is a French soldier named Jacques Blanc, modeled and played by esteemed French actor Jean Reno.
Having the main character of the anime be modeled after another actor, in this case, the John Wayne of Samurai movies Toshiro Mifune is a pretty cool callback to one of the series' core concepts.
As of this article, Netflix is yet to announce a release date for the Onimusha anime.
The Onimusha: Warlords HD Remaster is available for Switch, PS4, Xbox One, and PC via Steam.