Celebrate this Christmas with Capcom as they offer up to 80% discounts on their titles! Be it games or DLC, don't sleep on the Capcom Holiday Sale! With so many different options to choose from Capcom's immense list of offerings, we've got you covered with some of our personal recommendations.
Monster Hunter World
Chop, shoot, poke and roll as you hunt massive monsters many times your size in Monster Hunter World! With a grocery list of weapons to choose from, forge your own gear from the remains of your foes as you rank up and make a name for yourself. Hundreds of hours of content coupled with a 34% discount make this entry a definite bang for your buck.
Devil May Cry 5
Take down demons in Smokin' Sexy Style with Devil May Cry 5! The fifth entry in the Devil May Cry series features three playable characters and an absurd amount of combos that you can pull off with each one. Have you ever felt like dual-wielding motorcycles as your weapon of choice? Then Devil May Cry 5 can be yours for 20% off (the Deluxe edition is 50% off).
Resident Evil 3
Unlike Christmas, zombies are always in season. Resident Evil 3 takes the 1999 version of the game and gives it the 2020 makeover. What better way than to spend your Christmas quarantine fighting off the infected in Resident Evil 3? You can rest easy as you conserve your bullets, knowing that you conserved 67% off the game's original price during the Capcom Holiday Sale.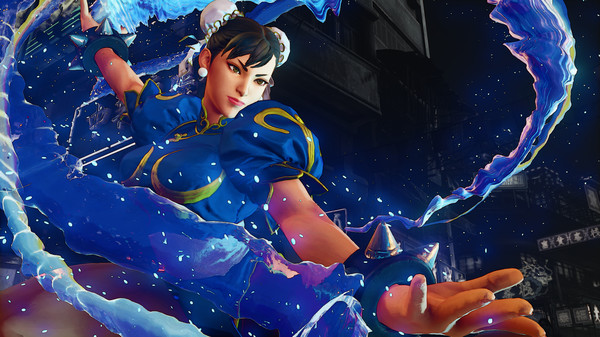 Street Fighter V
For those who spend the holidays surrounded by family, Street Fighter V makes a fantastic addition for the family festivities. Assert dominance on your siblings and other family members as you battle it out using iconic characters from the Street Fighter franchise. A healthy 60% discount means that you can fight with peace of mind.
2020 has been a rough year. Treat yourself (and others) by taking advantage of the Capcom Holiday Sale. Check out the Capcom's Steam page and the PlayStation store to see the promotions available to you. Don't take too long to make your purchase, as the sale lasts until 5th January 2021 on Steam and 8th January 2021 on the PlayStation store.
---
Check This Out Next
---