Call of Duty: Black Ops Cold War, the latest installment in the popular Call of Duty: Black Ops sub-franchise is now available on PC, PS4, Xbox One as well as their next-gen counterparts.
Possibly the most important feature in this game is its cross play, which allows players across console generations to still play with each other. It also features cross-progression, meaning you can pick up where you left off if you decide to upgrade to a next Gen console.
The game presents a triple-threat of features to hook you in and keep you playing, including the following:
A campaign set in the era of plausible deniability– The Cold War. This campaign features real-world figures of the era such as US President Ronald Raegan and Russian President Gorbachev. On top of that, it also serves as a direct sequel to the original Call of Duty: Black Ops, and features many returning characters to that series.
The Return of Call of Duty: Zombies– This fun co-op shooter had a meteoric rise to popularity when it was first introduced back in Call of Duty: World at War. While it was absent in the last Call of Duty, it returns in Cold War, along with the new faster-paced Onslaught mode.
Call of Duty's Famous Multiplayer– The multiplayer itself is made up of several modes, each with their own unique charm. It also brings about a new chapter to Call of Duty Warzone, which will feature new content from Call of Duty: Black Ops Cold War as well as content from Modern Warfare.
Interested to know more about the world of Cold War? Read our special pre-launch interview with the developers here.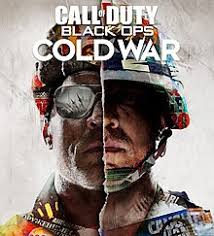 Call of Duty: Black Ops Cold War
Microsoft Windows, PlayStation 4, Xbox One, Xbox Series X|S
The next generation of global combat is here with the iconic Black Ops Multiplayer experience,
defined by Treyarch's signature combat, deniable operations, and a connected experience across
platforms and console generations.
---
Check This Out Next
---