Blue Archive Global is having another out of season event with the upcoming Schale's Happy Valentine Patrol event. Much like the previous events, you can pre-register to get a whole bunch of goodies, including Pyroxene to fuel your gacha engine.
Schale's Happy Valentine Patrol is just one part of the upcoming Blue Archive Global release roadmap, as you can see through the event portal. Events you can look forward to include:
Pre-register to get a Special Letter from your favourite student, besides the Pyroxene
Special gifts upon reaching 500,000 pre-registrations for a variety of upgrade materials and Pyroxene. 100 lucky people will be able to get a chocolate mold and ingredient
The Valentine event is set to go live 6 September, with Fubuki available as the event student
September will see the introduction of 3-star students Sena, Chihiro, Wakamo, and Mimori, and Cherry Blossom Festival Commotion event rerun

Additional updates include Stage J commission stage, Exclusive Weapon Achievements, level cap increase to 78, Equipment Bulk Growth Feature, 17th Mission, Total Assault Insane

October will see the introduction of 3-star students Ui, Hinata and Marina, and A Revolutionary Ivan Kupala event rerun

Additional updates include Material Synthesis, Joint Firing Drill, Red Winter Federal Academy Lesson
There's also a director's letter touching on the long-term direction of updates, wanting to standardize the prediction rotations for Korean / Global Service and interestingly, "Pre-Service" areas. Currently, there is a 7 month gap between updates, with plans to reduce it to 1 month. PD Yongha Kim assures they will provide ways to mitigate such an accelerated schedule. Should there be any changes, they will notify all Senseis once plans are finalized. To further assist in closing the gap, there will be a total of 100 recruitments after the Fest – a period of increased 3-star rates – so that you can obtain more students.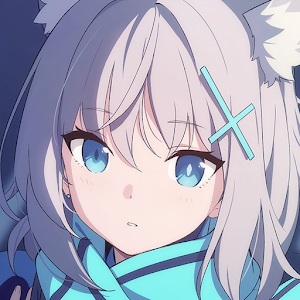 Blue Archive
Android, iOS
You have been appointed as an advisor to the Federal Investigation Club, Schale, located in Kivotos. It's a huge academy city where numerous academies are clustered together. Resolve the endless incidents that occur in Kivotos with charming allies full of personality, and build special memories with them!
---
Check This Out Next
---