Black Desert Mobile has launched the second season of its combat mode, Path of Glory. In addition, the game is getting into the spooky spirit with festive events.
Path of Glory Season 2 adds features such as Rift 8, Season 2 Emblems, and Badges of Glory.
Players can continue to fight against an army of monsters with up to 6 characters from their Families. Players can earn Attack and Defense Points for their entire Family by getting Emblems.
Those with leftover Emblems and Badges of Glory are also in for a treat, as their rewards are still valid in season 2.
On top of that, Pearl Abyss says that Black Desert Mobile is also getting into the spooky mood for Halloween:
As Halloween approaches, a number of special events will be held to celebrate the occasion. GM Spooky will be randomly giving out special missions that yield precious rewards to Adventurers until November 1. The Halloween Art Puzzle event will also provide special rewards including a limited-edition Skeletal Barding. More in-game festivities will also be available this week to celebrate Halloween.
Of course, that's not all. This update brings Hadum World Boss Kzarka, Ancient Ruins Level 12, and a new zone: Cron Castle Royal Garden to the mobile MMO.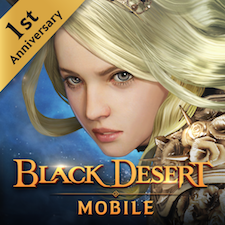 Black Desert Mobile
Android, iOS
Play the popular MMORPG now on the mobile and in English, German, Spanish, French, Russian, Thai, and Indonesian! Go and embark the journey you choose!
---
Check This Out Next
---