Koei Tecmo has revealed the release date for its upcoming mobile RPG Atelier Resleriana, launching for Android, iOS, and Windows PC via Steam.
As announced, Atelier Resleriana: The Forgotten Alchemy and the Liberator of the Polar Night is set to release on 23 September 2023 in Japan for Android and iOS devices, and the Windows PC version will launch at a later date.
At the moment, Koei Tecmo has not made any official announcement regarding any plans for Atelier Resleriana to launch outside of Japan.
The game was initially revealed during the "Atelier Series New Work Announcement" livestream a month ago and will be a free-to-play gacha title.
Atelier Resleriana is currently open for pre-registration until its launch date of 23 September 2023.
About Atelier Resleriana 
Set in the kingdom of Lantana, which was once prosperous through the use of alchemy.
However, the art of alchemy has since long fallen into obscurity and has been forgotten by most.
The protagonist, Resna, dreams of reviving the forgotten art of alchemy to the world once more, embarking on an adventure in search of The Continent of the End, a fabled land where clues of this ancient art form are believed to lie dormant.
Weeks since the initial reveal, Koei Tecmo has unveiled many aspects of Atelier Resleriana including the game system where the pillars of the series remained, cycle from Gathering to Synthesis to Battle, and repeat.
In Atelier Resleriana, players will explore dungeons, and battle monsters, and collect materials to use to formulate and create alchemical synthesis.
The developers have also unveiled that progressing through the story will not consume stamina, so players need not worry about their progression stopping.
Many playable characters were also revealed since the game's announcement such as the many important allies who will be joining Resna in her adventures like Valeria, Flocke, and Heidi.
Additionally, other prominent characters from various Atelier games will also be joining Resna, such as Ryza, Ayesha, Tess, and more.
Pre-Registration Campaign 
As mentioned previously, Atelier Resleriana is currently still open for pre-registration and players who are interested can do so through the game's official website.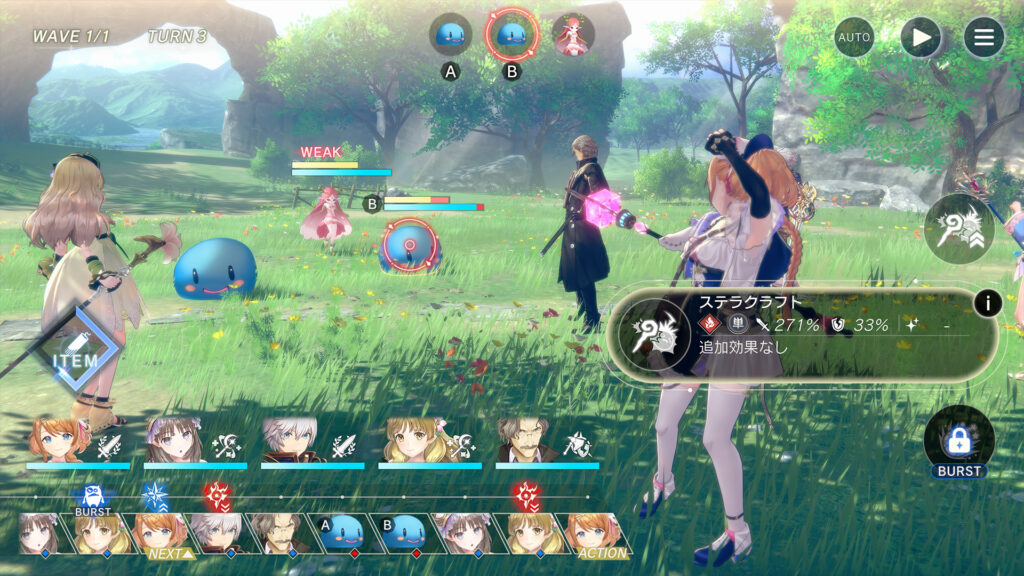 Upon hitting specific pre-registration milestones, Koei Tecmo will reward registrants with various rewards, such as 100 free Star Guidance Stones for players after 100,000 users register for the game.
Furthermore, after hitting 200,000 registered players, another additional 100 Star Guidance Stones will be gifted out, and upon achieving the 300,000 registrants milestone, users will receive another 100 Star Guidance Stones, accumulating to 300 total, as well as a free SSR character.
Atelier Resleriana is slated to release on 23 September 2023 in Japan for Android and iOS devices, as well as a Windows PC version via Steam launching at a later date.
---
Check This Out Next
---