The ZenBook 13 OLED UX325 is one of the newest laptops from ASUS, packing an OLED display in a compact 13-inch laptop—here's my review.
Specifications
CPU
11th Gen Intel Core i5-1135G7 @ 2.40 GHz (8M Cache, up to 4.2 GHz, 4 cores)
RAM
8 GB LPDDR4X on-board (Max up to 32GB)
GPU
Intel Iris Xe Graphics
Storage
512GB M.2 NVMe PCIe 3.0 SSD
Connectivity
Wi-Fi 6 (802.11ax)
Bluetooth 5.0 (Dual band) 2*2
2 x Thunderbolt 4 USB-C
1 x USB 3.2 Gen 1 Type-A
1 x standard HDMI 2.0
1 x MicroSD card reader
Display
13.3-inch, OLED, FHD (1920 x 1080) 16:9, Glossy display, 400nits, DCI-P3: 100%, Pantone Validated, Screen-to-body ratio: 88 %
Audio
Audio by ICEpower
Built-in speaker
Built-in array microphone
harman/kardon (Premium) with Cortana and Alexa voice-recognition support
Power
67WHrs, 4S1P, 4-cell Li-ion
TYPE-C, 65W AC Adapter, Output: 20V DC, 3.25A, 65W, Input: 100-240V AC 50/60GHz universal
Dimensions
(W x D x H)
304 x 203 x 13.9 mm
(11.98″ x 7.99″ x 0.55″)
Weight
1.14 kg
Design
Overall, the laptop features a pretty minimalistic design. The ZenBook 13 OLED UX325 review unit which I received from ASUS is in Pine Grey which looks perfect for the working professional. There is also the Lilac Mist colour option if you prefer that. The top of the laptop has a nice metallic finish, complete with a cool concentric design, emphasizing the ASUS logo.
Size-wise, the laptop is very compact, at 13.9 mm thin and weighing only 1.14 kg. You can fit in any backpack and there will still be space. Trying to carry it in one hand is also practically effortless. According to ASUS, this laptop is the world's lightest laptop with OLED display, and I agree.  
Like the ROG Zephyrus G14, the ZenBook 13 OLED also has the ErgoLift design. The back of the laptop is raised slightly, making it easier to type than a typical laptop. Furthermore, it helps with thermals a lot. In my entire time testing the ASUS ZenBook 13 OLED for the review, it stayed cool even when I tried to make it run extremely demanding games.
Display
This is the number 1 feature of the ZenBook 13 OLED. The screen is seriously one of the best screens in any laptop, and the best screen you can get for a 13-inch laptop right now. In terms of visual quality, it is the closest thing to a Smart TV. The colours pop out very vibrantly and I can notice a big difference between watching a 1080p video and 4K video on YouTube. For other laptops, I can't really tell the difference, but the ZenBook 13 OLED makes it really easy to tell the quality difference.
The MyAsus app makes tweaking the settings of the display very accessible. There is an option called TruLife, which is supposed to improve the visual quality and make things even more realistic, but when I turned it on, I couldn't really tell the difference. The default settings are already too good, in my opinion.
In addition, there is an IR webcam on top of the display. The webcam lets you unlock the laptop with your face with facial recognition. The good thing about it is since it is IR (infrared), it can work even in the dark. I tried to use the laptop with all my lights off at night, and the webcam can still detect my face to unlock the laptop, which is very convenient.
Keyboard
Personally, the keyboard is rather decent. It has a backlight function with 3 different brightness levels. Note that there is no RGB, but that is fine considering that this is not a gaming laptop. The keys are soft and not the clicky type. It's pretty comfortable to type, but probably because I'm not used to 13-inch laptops and my fingers are huge, I sometimes miclick the wrong keys. Like any keyboard, it'll probably take some time to adjust to typing with it.
However, the trackpad of the laptop is really good. I like how it feels and it is pretty responsive. I didn't encounter any issues when using it. It also has a cool calculator feature! Just tap on the top right corner of the trackpad, and a LED calculator will pop up that basically acts as a NumPad. I didn't really use this feature much, but I can imagine users who do a lot of calculations will find it useful.
Connectivity
For the I/O ports that come with this laptop, the left side has a HDMI 2.0 port and two Thunderbolt 4 USB-C ports (both can be used to charge the laptop). The right side has a USB 3.2 Gen 1 Type-A port and a MicroSD card reader.
If there's one thing that I dislike about the laptop is that it does not have an audio jack. The box comes with a headphone jack to Type-C adapter, but it still wastes a port when you want to use it.  
Audio
I was shocked by how good the ZenBook 13 OLED's audio is. It is really clear and the sound is really nice. There are speakers at the bottom, but because of the ErgoLift design, the sound can travel very easily. 
For such a small laptop, the sound can also get pretty loud at maximum volume. Overall, whatever movie or video you are watching, the audio quality is pretty much perfect. The only thing that can make it better is good headphones/headset.
Battery
According to ASUS, the battery can last up to 13 hours. I browsed the internet and typed a few documents on the laptop, and it lasts over 10 hours for me, which is still pretty long. Playing Counter-Strike: Global Offensive from max battery drained it to low battery in around 3 and a half hours of playing, which is a pretty solid result.
You can charge the laptop with the Type-C adapter that comes in the box. 1 hour of charging can get the battery from empty to just over 60%. Not the fastest charging laptop in the world, but still pretty good.
Gaming Performance
Breaking the boundaries of performance for thin and light laptops​, the 11th Gen Intel® Core™ processors with Intel® Iris® Xe graphics​ offer an unmatched speed and intelligence that makes your experience fast, smooth, and easy​.
The ZenBook 13 OLED is NOT a gaming laptop. Our review unit only uses an 11th gen i5 core, has 8GB RAM and an Intel Iris Xe Graphics card. Do not expect to run DLSS and ray tracing any time soon.
Regardless, just to see how it performs when it comes to gaming, I tested Outlast, Counter-Strike: Global Offensive, Ghostrunner to see how the ASUS ZenBook 13 OLED held up for this review.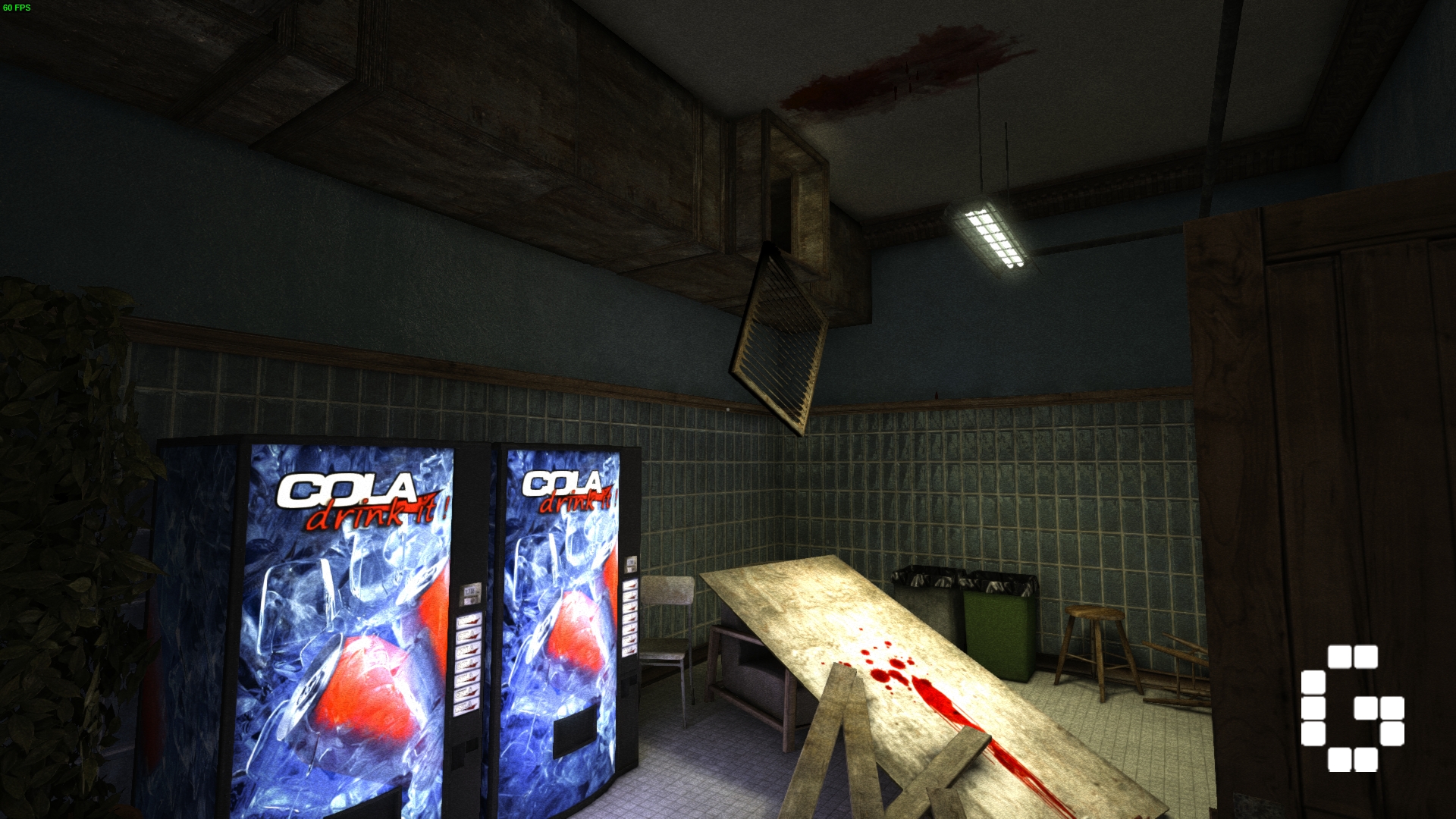 At very high graphic settings, the laptop can run Outlast pretty consistently at 60 FPS. It will very rarely drop to 40 FPS, but overall, gaming experience is smooth.
I played Counter-Strike: Global Offensive at the default high graphics settings. In the map, Dust 2, the laptop was able to run the game between 30 – 50 FPS. This is the best it can do. You can still play and have fun, but obviously playing competitive FPS on the ZenBook is not the best idea when there are other laptops that have 4 times better FPS with higher screen refresh rate.
The last game I played is Ghostrunner, and at high graphics settings, it cannot really run the game smoothly. FPS is between 15 – 30. Since this is a fast-paced action game, it is almost unplayable. You can still play it, but you will not have fun due to the choppy frame rate. Can't really blame the laptop, though, since it only has i5 core and an Intel Graphics card, which is below the minimum specs.
Overall, the laptop stayed very cool, even when playing games that it was not strong enough to support. As long as you are playing games that meet the required specs, it should be fine.
Benchmarking
Besides gaming, I ran several benchmarking software on the ZenBook 13 OLED. Here are the results:
PCMark 10 gave the ZenBook a 4,565, which is pretty okay for a work laptop. You can expect to handle all of your work tasks properly, maybe except for heavy video editing.
For 3DMark Time Spy, it isn't that good, which is to be expected. Being able to run Battlefield V at less than 20 FPS is pretty accurate.
For Cinebench, the Multi Core performance was ranked at number 10 while Single Core performance was ranked number 3. Overall, it is a solid work laptop.
Closing thoughts
The ZenBook 13 OLED is a really unique work laptop that has a lot of features you can't get in other laptops. If you want a work laptop that is also great for watching movies and videos, I really recommend this laptop. Its special LED NumPad and IR webcam are very cool features to have.
My only complaint about this laptop is the lack of a headphone jack. If you can live with the audio jack dongle that comes in the box, then this is the perfect 13-inch laptop for you, especially if you want a good work laptop that can also watch movies.
The ZenBook 13 OLED is priced at RM 4,299. There is also a RM 4,799 model of the ZenBook 13 OLED that comes with 11th gen i7 core. Visit the product page on the ASUS website to learn more.
---
Check This Out Next
---