Prior to the launch of Assassin's Creed Mirage, we had the opportunity to head down over to Ubisoft Singapore to speak with Associate Producer Justin Ng in an interview.
Justin first joined Ubisoft Singapore back in 2019 after running a studio he co-founded after graduating from Digipen Institute of Technology Singapore.
During his time at Ubisoft Singapore, Justin had started on with Assassin's Creed Valhalla with managing content production, as well as the 2020 Ubisoft Forward Demo and the Siege of Paris DLC.
Working closely with the lead creatives in Singapore, Justin secured the Singapore and Philippines scope on Assassin's Creed Mirage and served as an Associate Producer for the SEA group of studios.
Returning To The Roots
With the most recent Assassin's Creed game such as Odyssey and Valhalla were more action focused and we thought that would have been the trend for later Assassin's Creed titles. We asked Justin what was the decision behind Mirage's return to the franchise's roots of focusing on stealth based gameplay.
"All the big ones is that we wanted to do a love letter back to the original Assassin's Creed to kind of bring back the pillars of Parkour, stealth and assassinations. So that was part of the reason." said Justin. 
He continued by saying that it's also to cater to the players feedback, and as a franchise, they try their best to please both audiences.
Justin mentioned that with Mirage, they had put focus on the parkour, stealth and assassination mechanics, as well as the way the world is built. But in terms of RPG elements, it's not as in depth as with the past titles.
"Combat action focus is still there, but the balancing, the difficulty has been tweaked to put more focus and push players more towards stealth. So we try our best to cater to both." expressed Justin. 
Middle Eastern Culture 
There's been a lot of care and research being put in the historical and cultural influences in Assassin's Creed Mirage. We asked Justin if he could talk more about the historic and cultural moments that players can expect to explore in Mirage.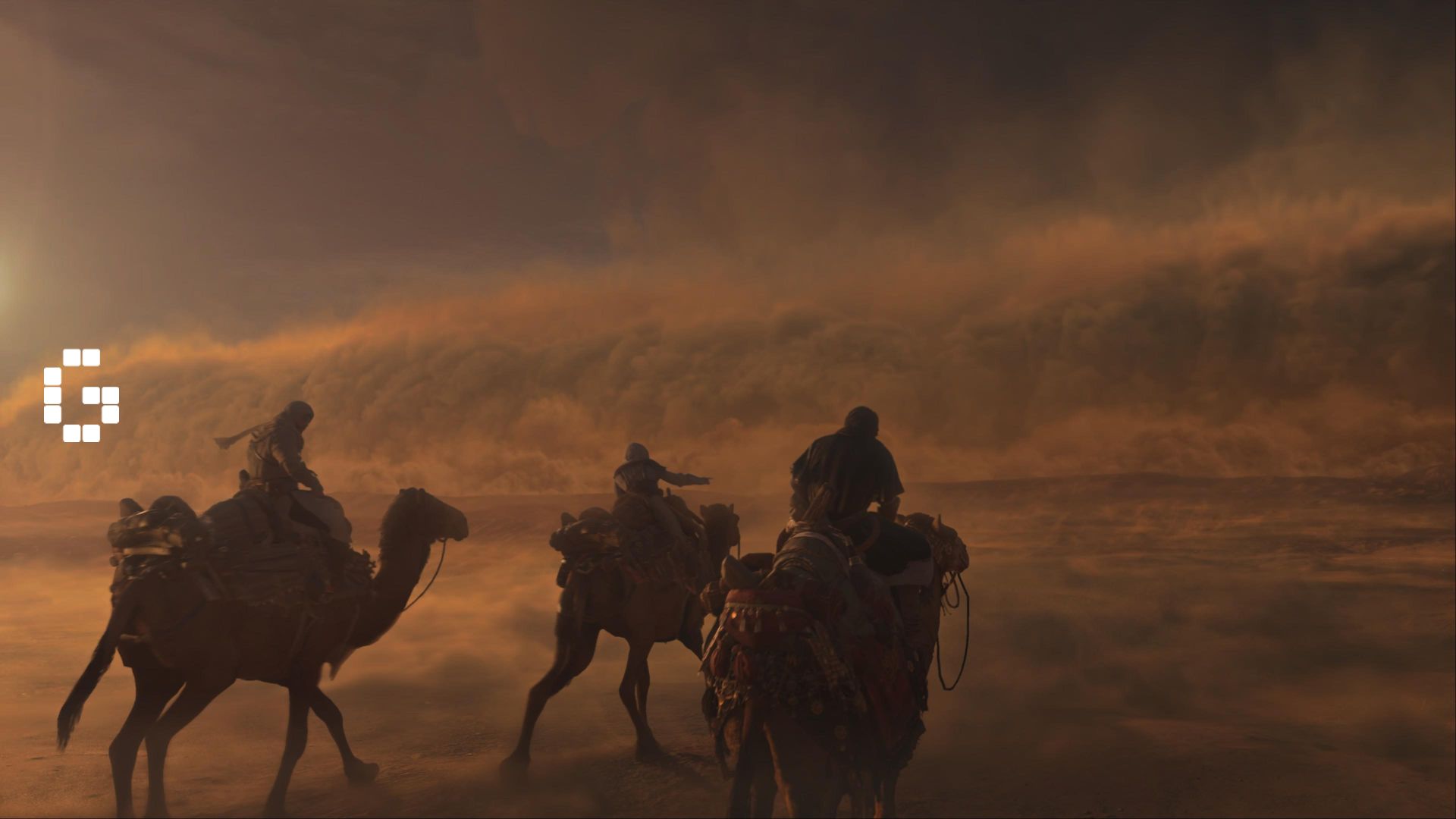 Justin told us that he couldn't go into specifics as it might be threading on spoiler territory. However, when it comes to historical parts, when playing through the game, players can interact with items and get a quick history course on it.
"As a franchise, we put a lot of focus on being historically accurate and authentic. So we have a lot of experts that we work with to bring the past into the current." said Justin. 
Call to Prayers 
On the same vein, we brought up that we loved the subtle details in regards to the Adzan or Call to Prayers and how the background music is automatically turned off and you're able to see people going to the mosque.
"Yeah,  I'll be very much biased to the Call of the Prayer because it's like the idea that came from Singapore. Actually the Muad'Din that sang the Adzan, it's actually a Singaporean and we recorded him here in Singapore. So I'm very much biased to that." said Justin. 
Running On Old-Gen Consoles
Most AAA titles often forgo being released on the older gen consoles, however that's not the case with Assassin's Creed Mirage. We asked Justin if there's any significant differences playing Mirage on older gen consoles such as the PlayStation 4 and Xbox One.
To which, Justin replied by saying that they want to focus on serving as many players as possible, thus that was one of the initiatives the team had made and that's why they support all the different platforms.
Black Box Missions
Assassin's Creed Mirage is amore condensed world as compared to previous titles, where the game was built for verticality and that the Black Box Mission is painted as the main focus of this game. We asked Justin what steps they team made to make sure the Black Box Mission doesn't get repetitive.
Justin mentioned that with the density of Baghdad and the ability to have different entry points to get in, which keeps the gameplay fresh. In terms of level design, the team had put in a lot of effort to the walls to build in interesting entry points to get into different spaces.
"You have many options where you can bribe somebody with a favor token, you can control with that, stab them, or you can just like hack your way through. It's all options available so I think what we try our best to do is to promote options to the player and let them discover how to tackle them, tackle the problem themselves." Justin continued. 
Predetermined Story 
With previous Assassin's Creed games, players could make their own choices. However, with Mirage, Basim's story is predetermined. We asked Justin what was the decision behind this story choice.
To which Justin mentioned that a lot of the decisions that the narrative team had made with the quest and content team was to make sure that the story of Basim was told from his origins to when he became who he was in Assassin's Creed Valhalla.
Final Messages
Ending off the interview, Justin had a message to say to the fans:
"I would say we're the biggest AAA game studio in Southeast Asia, we put a lot of time, effort and a lot of talented team members that were working on the project spent days, weeks and months to deliver the product that you see today and I'm really excited for players to play it and I hope they enjoy it, obviously. If they have any feedback and they want to let us know, we have many community developers that will be listening and the voice matters. So, I'm looking forward to that." 
---
We would like to thank Justin Ng for taking the time to answer our questions regarding Assassin's Creed Mirage.
Assassin's Creed Mirage is set to release on 5th October 2023 for PlayStation 5, PlayStation 4, Xbox One, Xbox Series X | S, iOS, and PC.
Assassin's Creed Mirage
Microsoft Windows, PlayStation 4, PlayStation 5, Xbox One, Xbox Series X|S
Assassin's Creed Mirage is an upcoming action-adventure game developed by Ubisoft Bordeaux and published by Ubisoft. The game will be the thirteenth major installment in the Assassin's Creed series and the successor to 2020's Assassin's Creed Valhalla.
---
Check This Out Next
---