True to its name, Artery Gear Fusion might be clogging my arteries with cuteness (and lewdness)—here are my impressions of the game. Note that the following are just my impressions based on the global closed beta test (CBT) build of the game.
Presentation
Almost immediately upon starting the game, I was greeted by the game's eye-catching jiggle physics. It became apparent to me that I might have a good time with Artery Gear Fusion. There is a lack of voice acting though, but as the game explains, this is only for the CBT. Once the game comes out, you can safely expect waifu sounds to go with the waifu aesthetic.
Combat uses 2D chibi character sprites. While this isn't anything special, what makes it really stand out is how smooth the animations are. Seriously, from the regular skills to the special moves, the Artery Gears (what the units in the game are called) perform very dynamic and elaborate manoeuvres that are just a blast to see. Artery Gear Fusion is easily one of the best looking 2D gacha games in recent years.
Also, I was really impressed by how good the game's UI is. Recent Chinese gacha games that I've tried out recently like Velvet Code, Soul Tide and Final Gear all suffer from UI that feels like it was put together in Google Slides. Artery Gear Fusion doesn't clutter your entire screen with boxes and buttons and feels like Azur Lane in terms of how polished the UI is.
Speaking of Azur Lane, the character illustrations in Artery Gear Fusion are lewd, but in a good way. I like that the characters have live 2D, aren't too overexposed, and their poses and outfits cater to a lot of different fetishes. For the degenerate gacha gamer like me, this is the proven formula that you can't go wrong with. Also, in case you've missed the title of this CBT impressions, all of the waifus in Artery Gear Fusion are part mecha and part kemonomimi. I love how unified this design is throughout the characters and it certainly stands out from "another shipgirl game".
And when all else fails, there's a bond system, too, so you can romance the characters. Hopefully, the game will get great voice actresses for "immersion".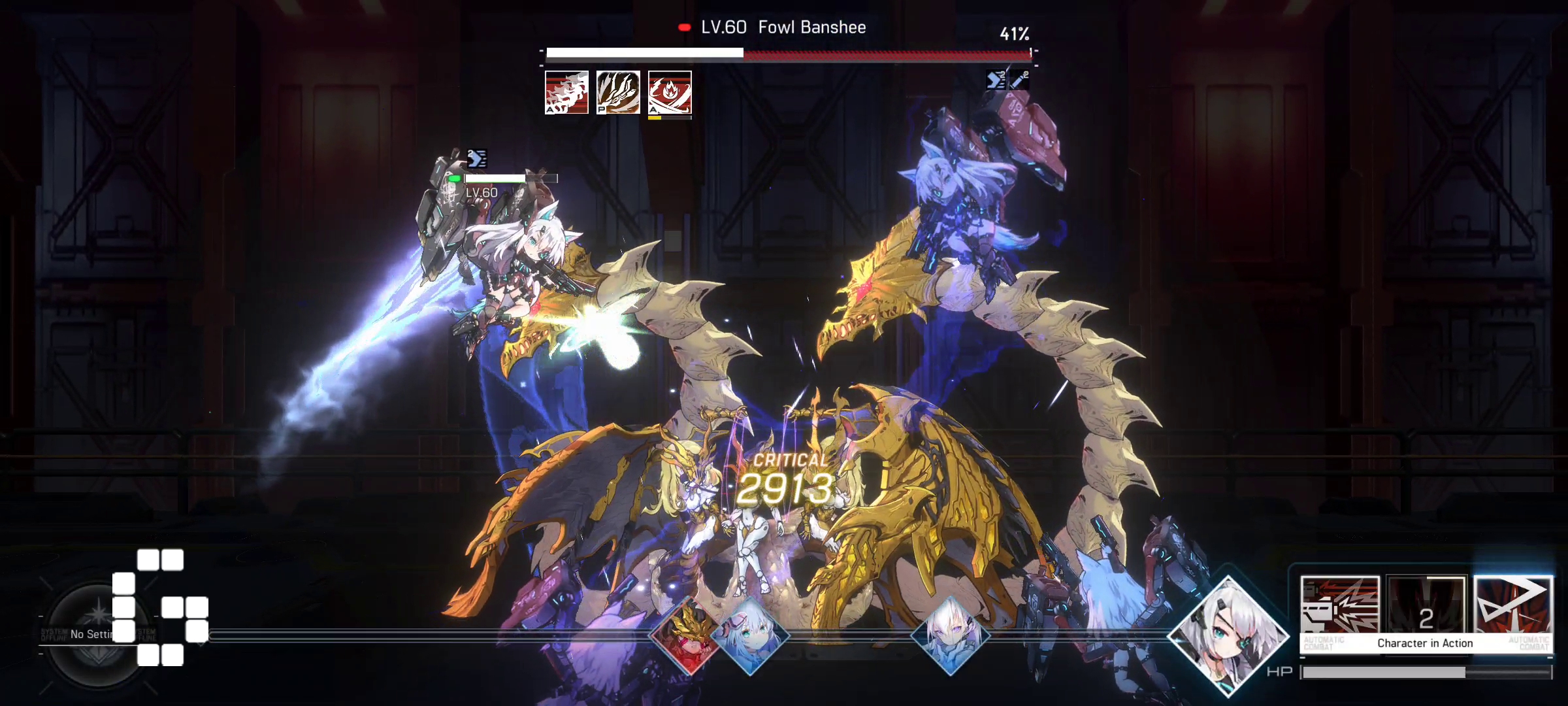 Gameplay
Gameplay-wise, Artery Gear Fusion fits within the mould of Epic Seven. It's your standard fare of gacha RPG, but it with a lot more quality of life improvements. Besides the standard story missions, you have a lot of different modes, both PvE and PvP alike. While it's hard to say how long it'll take for players to eventually catch up to the well of content and be forced to grind repetitively since this is just the CBT, the game does have a lot to offer like Lava Rift, Data Collection, Mutation Waypoint and a lot of other modes to fill up your time with.
As for the quality of life improvements—what are they exactly? For one, there's Skill Log Config, which is similar to the Gambit system in Final Fantasy XII (not X-2) on the PS2 if you've played that before. Essentially, you can customise how the auto battle AI behaves, such as prioritising a healing skill when an Artery Gear's HP is below a certain percentage, for example.
There's also A.I. Combat, which is basically Slime ISEKAI Memories' Parallel Processing feature. You can set the game to clear X number of stages and spend the equivalent cost of stamina when you're away. In Artery Gear Fusion, you can even set it to stop when a unit levels up or to have it run in low energy mode, which is a nice touch.
Gear and equipment also play a big part in the game. Usually, in a lot of other similar gacha RPGs, you'll be farming the same stage over and over again just to get the perfect substats for your gear. However, Artery Gear Fusion actually lets you swap your substats around! This mitigates the grinding pretty significantly. The caveat is you can only swap substats from equipment that drop in the same zone, but that's one that we can live.
There are a lot of other neat things that Artery Gear Fusion has done for its gameplay, but there'll be too many to list down. Call it heresy, but I really feel that this is an improved Epic Seven, so if you liked that game, it's very likely you'll feel right at home in Artery Gear Fusion.
Gacha
The million dollar question—how's the gacha? Not the best rates in the world, but at least it's not less than 1% for the lowest rarity. The rates are as follows:
5★ AG: 2.5%
4★ AG: 13%
3★ AG: 84.5%
Every 10 pull you make is guaranteed to get you a 4★ Artery Gear. Also, there is pity in the game, which is set to 200. While it does seem a lot, the pity rate is transferable at least, so no pulls are ever wasted.
Overall the gacha isn't stingy and neither is it generous. There also seems to be monthly pass and other purchase options, but as this is just the CBT, it's best to see what the prices are like once the game is out.
Closing Thoughts
That's it for my Artery Gear Fusion impressions. For once, this is a gacha game that will likely do very well. It fixes a lot of problems Epic Seven, has amazing 2D animations and is degenerate enough to suit the average gacha gamer. The biggest issue this game has is its poor localisation. Hopefully, when the game officially launches, there won't be any major issues, because this is one to look out for.
Follow the game on Twitter to stay updated.