Just a couple days off from the CN server's own livestream, the JP side for Arknights Global had their own Autumn 2022 livestream to outline what would be coming in the near future. Schedules are based off the Japanese timing.
NEW EVENT: Stultifera Navis
3 November 2022, 16:00 to 24 November 2022, 03:59
6-star Therapist Medic, Lumen, available for free
Log in bonus with Bloodline of Combat Guard Frostleaf outfit from 3 November 2022, 16:00 to 17 November 2022, 03:59
Associated LIMITED Headhunting with new Operators

5-star: Artificer Supporter Windflit
6-star: Swordmaster Guard Irene, Dollkeeper Specialist Specter the Unchained (LIMITED)
Returning 6-star LIMITED Operators in the pool are Artilleryman Sniper W, Flinger Sniper Rosmontis, Bard Supporter Skadi the Corrupting Heart
1 10-Headhunting Limited Ticket and 14 days of free daily single pulls

New event limited furniture set
Daily free Orundum ranging from 400 to 1000
Accompanying paid packs for resources, 6-star Selector Ticket
NEW OUTFITS
Ambience Synesthesia 2022 outfits for Vanguard Reed, Guard Tequila, Defender Mudrock
Bloodline of Combat outfits for Defender Aurora, Supporter Gnosis, Supporter Skadi the Corrupting Heart
NEW UPDATES
Chapter 10 Shatterpoint H-stages from 26 October 2022, 16:00 onwards
Record Restore for Children of Ursus
November Integrated Strategies 2 expansion, up to level 110 and new monthly squad featuring Tomimi, Gavial and Estelle
All Annihilation Stages open from 31 October 2022, 04:00 to 28 November 2022, 03:59
New Annihilation Stage, "Night Champion Show", from 31 October 2022, 04:00 to 9 January 2023, 03:59
W's Epoque Fugue outfit will get her additional lines
New backgrounds
LMD and EXP get a 6th stage

Modules for Dollkeeper Specialists, Therapist Medics, Duelist Defenders and Swordmaster (Irene)

Annihilation skip tickets available from 7 November 2022, 04:00
Sanity potion update (60 to 80, 100 to 120) starting 3 November 2022, 04:00
NEW MERCHANDISE
U-TREASURE collaboration round 3, featuring Exusiai, Saria, Schwarz and Phantom
Atre Akihabara collaboration from 1 November to 15 November 2022, with goods including cards, badges, standees, clear files, tote bags, bottles (clear and stainless steel options)
ANIME RELATED
A "radio show" featuring Hikaru Midorikawa (THRM-EX, Gnosis) and Yusuke Kobayashi (Lumen) starts 24 October 2022, 20:00
Animax Cafe+ collab from 3 November to 30 November 2022
Prelude to Dawn Blu-ray box pre-orders open 22 October 2022, 10:00, featuring Amiya and Misha on the cover. Limited edition goods include one replica of Amiya's rings. Pre-order bonus illustration differ based on retailer
7 January to 8 January 2023 at Tokyo Big Sight, prices start at 5000 yen per day. Namie (artist of Mizuki, Goldenglow) signed goods also available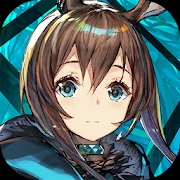 Arknights Global
Android, iOS
Take on the role of a key member of Rhodes Island, a pharmaceutical company that fights both a deadly infection and the unrest it leaves in its wake. Together with your leader Amiya, you'll recruit Operators, train them, then assign them to various operations to protect the innocent and resist those who would thrust the world into turmoil. Your tactics will determine the future of Rhodes Island. Fight for the Dawn!
---
Check This Out Next
---