It's that time of the year where Arknights Global has celebratory livestreams, with Japan wrapping up their showcase for the 2.5 anniversary.
Here are the cliff notes for the livestream:
GAME UPDATES
Invitation to Wine 2.5 anniversary event, 29 July 2022, 16:00 JST to 12 August 2022, 03:59 JST
Associated limited Headhunting banner and new Operators with free 1 10-Headhunt Limited Ticket and daily singles

6-star: Supporter Summoner Ling (LIMITED, Live2D Elite 2), Specialist Merchant Mr Lee
5-star: Vanguard Tactician Blacknight, Sniper Marksman Kroos the Keen Glint

Special log in bonuses with lucky lottery tickets for more Orundum
Outfit ticket for those who obtained 3-star Kroos' outfit
Outfits for

6-star: Dusk (with Live2D). As an on-release Live2D skin, this will cost 21 Originite Prime
5-star: Mr Nothing, FEater
4-star: Indigo (FREE)
Also a whole host of outfits being rerun
Paid packs

Random 6-star in 3 flavours; A. Aak, Archetto, Surtr, B. Eunectes, Ceobe, Mudrock, C. Mizuki, Kal'tsit, Blemishine
Resource packs ranging from upgrade materials to Headhunting Tickets

Returning Player system implemented

Haven't logged in for 60 days or more, level 8 and above, cleared main story 1-10, "start dash" cleared

Integrated Strategies update

Rewards track updated to level 65, monthly contracts, new monthly squad consisting of Pallas, Kal'tsit, Rangers

Recruitment update
Operator Records

Ling, Nian, FEater, Swire

Modules

Nearl the Radiant Knight, Skadi (Guard), Flamebringer, Franka, Matoimaru, Conviction, Mr Lee, Mr Nothing, Jaye, Ling
MERCHANDISE
U-TREASURE necklaces for Nearl, SilverAsh, Suzuran, Flamebringer and Mostima; Silver 925 versions priced at 16,500 yen, K10 White Gold versions at 45,100 yen
Twitter campaign to get a A5 size acrylic stand
Invitation to Wine Sui-Xiang Limited Box, consisting of a pouch, stands of Dusk, Nian and Ling, and a 300mm x 740mm tapestry
Stainless steel mugs in Rhine Lab, Kazimierz, Kjerag designs
Amiya and Rosmontis stand set
Operator medals, bookmarks
B2 tapestry
Phone acrylic stand
Metal crab purchase bonus
ANIME UPDATES
There will be a "Cinematic Animation"
Wine with Ace, and Juice with Amiya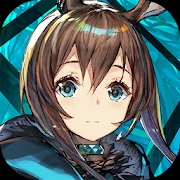 Arknights Global
Android, iOS
Take on the role of a key member of Rhodes Island, a pharmaceutical company that fights both a deadly infection and the unrest it leaves in its wake. Together with your leader Amiya, you'll recruit Operators, train them, then assign them to various operations to protect the innocent and resist those who would thrust the world into turmoil. Your tactics will determine the future of Rhodes Island. Fight for the Dawn!
---
Check This Out Next
---