While the stream may have exploded for many of us, the show must nonetheless go on, so let's see what we can expect in the coming six months from the Arknights CN 3.5 Anniversary Livestream!
NEW EVENTS
IL SIRACUSANO: Features the mafioso families of Siracusa

Free Orundum event running alongside
Mini event: Emperor's Cypher Challenge
Contingency Contract #11: Fake Waves will be the last CC upon which the mode will undergo adjustments before 're-release'
Side Story featuring Reed and her sister
Capcom collab with Monster Hunter coming 2023, more to come
NEW OPERATORS
4-star: Guard Quartz (Red Certificate Store)
5-star: Deadeye Sniper Lunacub, Core Caster Qanipalaat (Red Certificate Store)
6-star: Tactician Vanguard Vigil (EVENT REWARD), Juggernaut Defender Penance, Executor Specialist Texas the Omertosa (LIMITED)

Limited banner will come with customary 1 Free 10-Headhunting Limited Ticket, and up to 14 free single pulls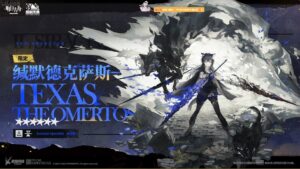 NEW OUTFITS
Supporter Quercus (FREE), Medic Mulberry, Supporter Sora, Sniper Rosmontis (Live2D), Guard Nearl the Radiant Knight (Live2D), Caster Passenger (Live2D)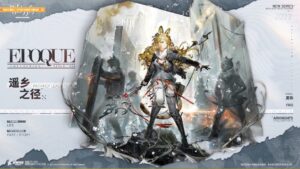 NEW UPDATES
Modules for Texas the Omertosa, Sniper Lunacub, Sniper Schwarz, Defender Hoshiguma, Vanguard Siege, Vanguard Flametail, Vanguard Texas, Vanguard Chiave, Vanguard Saga, Vanguard Courier, Vanguard Scavenger, Vanguard Zima
Alter deployment limitation will be removed, e.g. you will now be able to simultaneously deploy Kroos and Kroos the Keen Glint

In turn, operators with alternate versions will no longer provide outfit vouchers, and no more special missions

Italian (!) dub for Vigil, Penance, Lappland, Texas, Texas the Omertosa
Updates for Stationary Security Service (not in global yet), Integrated Strategies 3: Caerula Arbor
"Reclamation Algorithm" new game mode
Vanguard Elysium, Supporter Tsukinogi, Defender Asbestos, Specialist Weedy added to Recruitment
Joint Operation featuring Defender Eunectes, Sniper Fartooth, Supporter Suzuran, Caster Goldenglow as 6-stars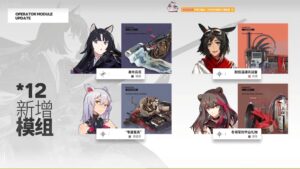 NEW MERCHANDISE
Artwork concept volume 2
Worldview setting?
Household goods including kigurumi, night lamp
Guard Amiya Nendoroid, Surtr prototype Nendoroid not mentioned on stream
Vigil, Texas the Omertosa and Penance Mini Q
Skadi the Corrupting Heart 1/7 scale figure
Rhodes Island landship 1/2500 scale model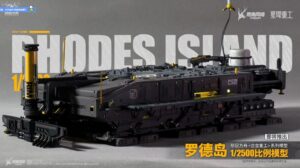 That is the gist of the Arknights CN 3.5 anniversary livestream! Expect the updates to arrive to global servers in the coming six months or so.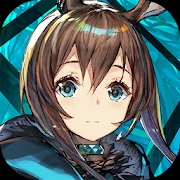 Arknights Global
Android, iOS
Take on the role of a key member of Rhodes Island, a pharmaceutical company that fights both a deadly infection and the unrest it leaves in its wake. Together with your leader Amiya, you'll recruit Operators, train them, then assign them to various operations to protect the innocent and resist those who would thrust the world into turmoil. Your tactics will determine the future of Rhodes Island. Fight for the Dawn!
---
Check This Out Next
---