Apex Legends is a free-to-play hero shooter game that features Legendary character-based gameplay, customizable skill sets, fast-paced combat, and sci-fi action. When it was first released in 2019, it quickly stood out as one of the best titles of the year, dominating the tactical and competitive genre, and in just three years it has gathered over 100 million registrants. Yet this year marks a brand new chapter, as the PC game is seeing its mobile spin-off.
Apex Legends Mobile, also known as ApexM to the community, was co-developed by EA's Respawn Entertainment and Tencent's LightSpeed Studios Group, the later of which has a rich experience in Unreal Engine 4 implementation. Thanks to ApexM, players now have high-quality gaming at their fingertips and may play the game whenever and wherever they want.
An Up-and-coming Market Dominant
Apex Legends created a niche for itself among a bunch of strategy games. Unlike those featuring real-world settings, characters, and weapons, Apex Legends, still a free-to-play combat game at its core, unfolds a sci-fi universe where a cast of Legends, each with their unique abilities.
The result is nothing short of remarkable. Apex Legends becomes the hottest tactical competitive game right now, amassing over 100 million global players and over $2 billion in revenue up until April 2021. Naturally, the announcement of its mobile version has thrilled players worldwide.
ApexM, which was formally released on May 17, 2022, rocked the most-downloaded free apps on Google Play Store and iOS App Store in over 110 countries and regions on its first day and garnered an estimated $13 million in income in its first month of operation.
A Fusion of the Old and the New
Ever since day one, a fully resourced and veteran development team of ApexM has been committed to creating mobile gameplay that is on par with the PC original. Features that players come to know and love from the PC/console release, such as the 3D battlefields, customizable skill sets, and stellar gunplay have made a shining comeback on the much smaller screens of smartphones. A familiar roster of Legends like Wraith, Bloodhound, Caustic, Gibraltar, Lifeline, and Pathfinder are readily available for Mobile. Additionally, the diverse PC landscapes like grassland, snow, lava, and desert remain intact.
Meanwhile, ApexM embraces new designs which were made to create an unmatched mobile gaming experience.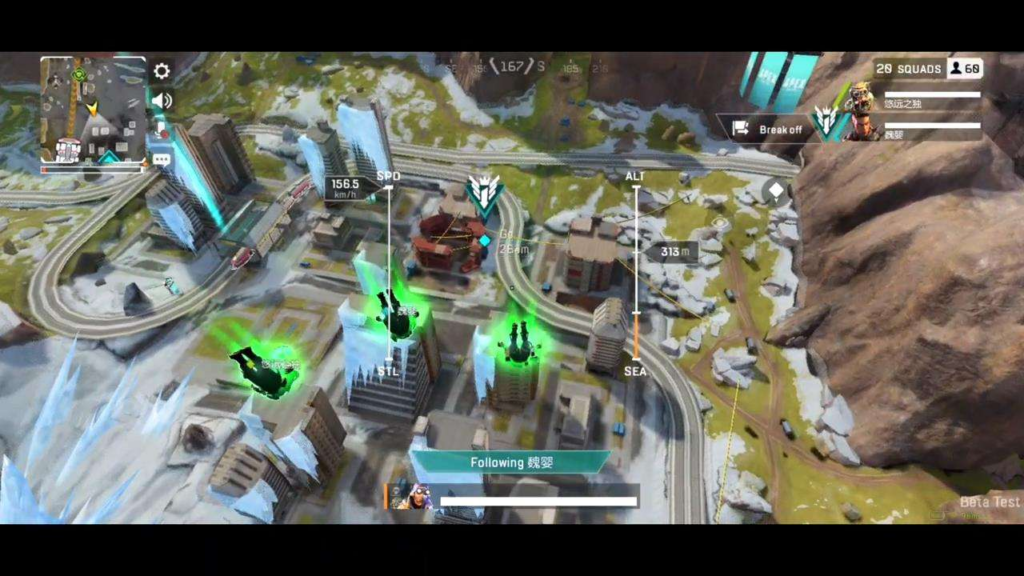 The beta tests of ApexM, for example, have players play some of its exciting content and win extra bonuses. Players were able to play Battle Royale in the classic Skull Town or Capitol City. They could also test their mettle in Team DeathMatch, 3v3 Arenas battles, and compete in Ranked Battle Royale matches.
To cater to the growing demands of global players, the game's first major patch, Cold Snap, introduced a brand new Battle Pass, a limited-time game mode called "Armed and Dangerous", and a new Legend named Roba. And it is expected that more playable Legends will join the fight.
Notably, ApexM features futuristic weapons with nods to the Titanfall series rather than merely imitating real-world firearms. Players are free to attach various components to their guns, allowing for a distinctive shooting experience and innovative strategy play.
Other new features include UIs tailored for mobile play, an advanced tap strafing movement technique, around 30,000 sets of fonts, and more.
The Most Exciting Mobile Shooter for 2022
With over 22 million downloads in the first month of the game's release and ratings of 4.8 and 4.4 in the US on the App Store and Google Play respectively, ApexM can without a doubt lay claim to being one of the most well-liked strategy games of 2022.
The market for esports and tactical and competitive games is ever more crowded. And there have been more mobile spin-offs of PC shooters than we can possibly count. But ApexM manages to stand out and gain a foothold in the red ocean, for it never ceases to surprise us with more innovative and exciting features.
---
Check This Out Next
---