Another Eden: The Cat Beyond Time and Space is currently celebrating the fifth anniversary of the Japanese version, following up on its previous third year anniversary for the global version. This humble JRPG for the Android and iOS platforms has certainly come a long way.
In any case, the latest update kicks off the celebrations with a campaign giving out goodies such as 1000 Chronos Stones, a special sale and the usual login bonuses. Users can also look forward to the Whisper of Time Encounter campaign and Whisper of Time Drop campaign where you will be able to recruit new characters.
Speaking of characters, the Violet Lancer will be joining the roster so you will be able to recruit them as well. Veteran players can look forward to the update as it has also added new high difficulty game content.
Another Eden Japanese Version 5th Anniversary Special🎉
A gift of 1000 Chronos Stones!
Players who log in within the period will receive a one-time gift of 1000 Chronos Stones.
*Period: April 14, 2022 15:00 – May 15, 2022 14:59 (UTC)
*Delivered by the Lynx delivery service pic.twitter.com/TnwiPUyJBX

— Another Eden: The Cat Beyond Time and Space (@AnotherEdenRPG) April 15, 2022
For more details and updates, be sure to drop by the official game website or take a look at their Twitter page.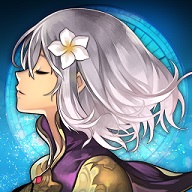 Another Eden: The Cat Beyond Time and Space
Android, iOS, Microsoft Windows, Steam
Acclaimed creators from a number of well-known and popular series have come together to bring an exciting and 
epic RPG to mobile devices. The game have a 
surprising amount of content for a mobile gaming app, a modernized classic spacetime RPG. An epic story crossing the Antiquity, Present, and Future from master story writer Masato Kato. The main theme written by Mitsuda Yasunori, the game contains over 60 songs recorded with orchestras and folk music.
---
Check This Out Next
---