As previously announced, Aiden Pearce returns to Watch Dogs, in the Bloodline expansion coming to Legion.
Aiden Pearce is back! Discover Bloodline, the expansion that brings Aiden and Wrench back to Watch Dogs!

Set before the events of the main game, Aiden Pearce leaves Chicago for London where he will take over a contract and reunite with Wrench and his nephew Jackson. Caught between a powerful military robotics corporation and a returning DedSec member with an opposing agenda, Aiden must rely on his grit and experience to navigate a hostile city, try to outmaneuver his enemies, and keep his family intact.
Aiden Pearce and the Bloodline expansion is available through the Season Pass, and will be available 6 July. In the meantime, the base game has also been getting seasonal updates, the latest being Legion of the Dead, featuring zombies. The mode's in alpha and is a separate game mode if you wanna take a break from the main story ahead of the upcoming expansion.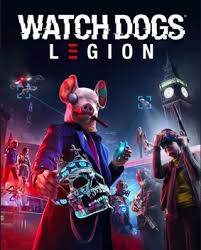 Watch Dogs: Legion
Epic Games Store, Microsoft Windows, PlayStation 4, PlayStation 5, Stadia, Xbox One, Xbox Series X|S
Build a resistance from virtually anyone you see as you hack, infiltrate, and fight to take back a near-future London that is facing its downfall. Welcome to the Resistance.
Recruit and play as anyone in the city. Everyone you see has a unique backstory, personality, and skill set.
Hack armed drones, deploy spider-bots, and take down enemies using an Augmented Reality Cloak.
Explore a massive urban open world featuring London's many iconic landmarks and fun side activities.
Take your recruits online and team up with your friends as you complete missions and challenging endgame content.
---
Check This Out Next
---