A Quiet Place Part 2 comes out in Malaysian theatres tonight and if you're still torn on whether to watch it, here's our spoiler-free review! For Malaysians, you'll be pleased to know that there are no awkward cuts or edits by the Censorship Board.
If you aren't already aware, A Quiet Place Part 2 is a direct continuation of A Quiet Place, so if you haven't already watched the prequel (which is easily one of the best horror films of the past decade), then you should. Regardless, you can rest assured knowing that this spoiler-free review of A Quiet Place Part 2 will not be spoiling A Quiet Place (2018) either.
With that out of the way, let's dive into this spoiler-free review of A Quiet Place Part 2!
Writing
This is where A Quiet Place Part 2 suffers the most, I feel. The writing isn't horribly bad or stupid like a lot of other horror movies (Halloween Kills, I'm looking at you), but the quality did drop. If you watched A Quiet Place Part 2 right after A Quiet Place Part 1, the difference is pretty obvious.
The biggest offender is how characters make dumb decisions. Characters are motivated by one thing, but then do the opposite thing. It doesn't feel genuine. I feel like characters do the things they do because "plot demands it" or purposely create problems for themselves or each other. Compared to the prequel, where everyone's actions were for the sake of their OWN survival, here, characters make decisions that seem to undermine that.
This is very clear in the final act of the movie. We jump back and forth between the perspective of 3 different characters in 3 different locations, all doing their own thing unrelated to each other at all. These 3 different perspectives are edited together to build tension, but they barely tie together narratively. It's not like in Avengers Endgame, where the story jumps between each of the heroes in different timelines—they all share the same goal, so the plot is being pushed forward. In A Quiet Place Part 2, the different perspectives are essentially different plots, so it feels like different movies instead of one.
There are also other issues that I can nitpick, but they're mainly problems that don't break my immersion as much. Things like other survivors, the shady past of one of the main characters, and other smaller subplots are not developed that well. Sure, they add depth and expand the lore to the franchise, but they could have been explored more organically.
Overall, A Quiet Place Part 2 has a different formula than the first A Quiet Place, which I feel is inferior but is still acceptable to me. I prefer the execution of how A Quiet Place (2018) developed its plot, but the sequel does a respectable job in expanding the lore and also giving a bit more context to the world outside of the family of survivors. You'll still have to deal with characters doing dumb decisions though.
Horror
Even though it isn't that scary, A Quiet Place Part 2 delivered a pretty enjoyable viewing experience for me. The film does a great job of building tension. Jumpscares never feel cheap, they feel organic.
What makes the horror aspect of the film feel organic (even if they're awkwardly set up at times due to the writing) is how the tension before each scare is built. Even seeing something like a nail sticking out of the floor feels stressful (in a good way). While I did complain about the 3 different perspectives in previous section of this spoiler-free review, A Quiet Place Part 2 did know how to build tension for heart-pounding moments.
Again, in a side-by-side comparison, A Quiet Place Part 1 is better than A Quiet Place Part 2 in this aspect, but that doesn't mean that 2 is a bad horror film. It's not as impactful as the first one, but good enough that it doesn't feel like a betrayal of the series for me.
Acting
Yes, I know I complained about characters doing dumb decisions, but if you were to compare it to horror movies in general, the characters in A Quiet Place Part 2 look like geniuses. Even though character motivations and what they do are not consistent, it feels more like a writing issue to me—the actors do a good job in portraying their characters believably, regardless of their situation. 
I especially like the deaf daughter's performance, played by deaf actress Millicent Simmonds. She has a bigger role compared to the previous film, and while I do not agree with some of the decisions she made, she's a very inspiring character for what she does, even though she's a bit reckless. To the people who want more strong female protagonists—go watch A Quiet Place Part 2. For once, we don't have a Mary Sue.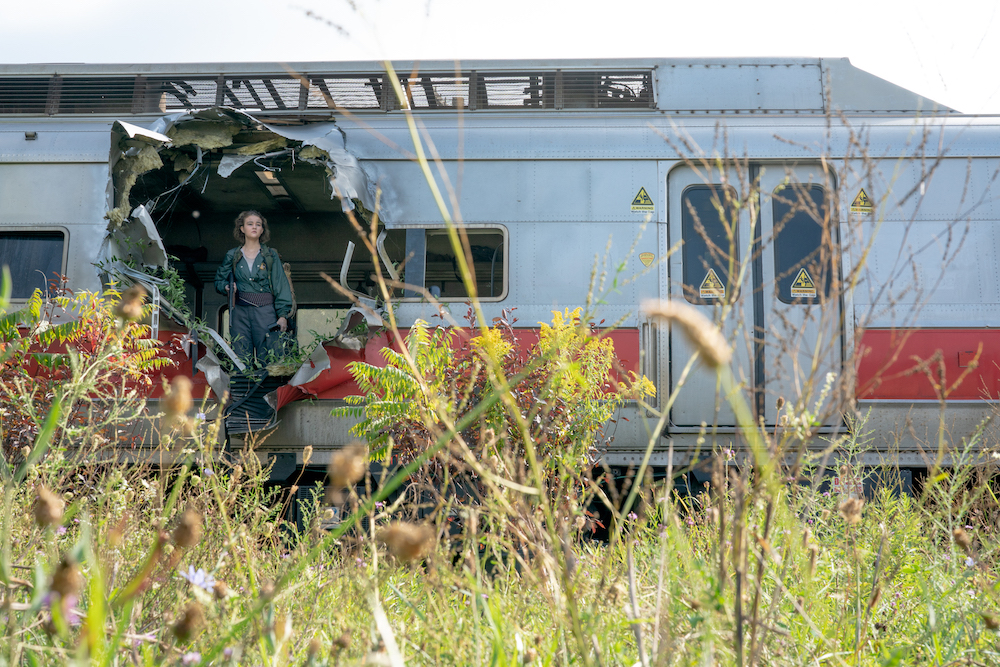 Visuals and Sound
In terms of visuals, I don't have that much to comment on—it's a pretty bright film (most of the scenes happen in the day), so if you're tired of hard to see horror films, A Quiet Place Part 2 doesn't have that problem. Lighting-wise, the film doesn't play around with colours as much and sticks with natural light for the most part, the only exceptions being a few indoor scenes.
The sound design is the glue that keeps everything together in this movie. Even though the writing or other parts of the film may have dropped in quality, the sound design of A Quiet Place Part 2 still makes it better than so many other horror movies out there. Note: A Quiet Place Part 2 is louder than A Quiet Place (2018). There's more dialogue, shooting, and other loud noises, but it's still really good.
Even when you don't see the monster, the breathing sound it makes sets the atmosphere really well. For the tense action sequences, the string instruments do a good job of building the action. Part of the reason why the film is so engaging is because of how the film's audio just sucks in your attention—it really carries the whole film.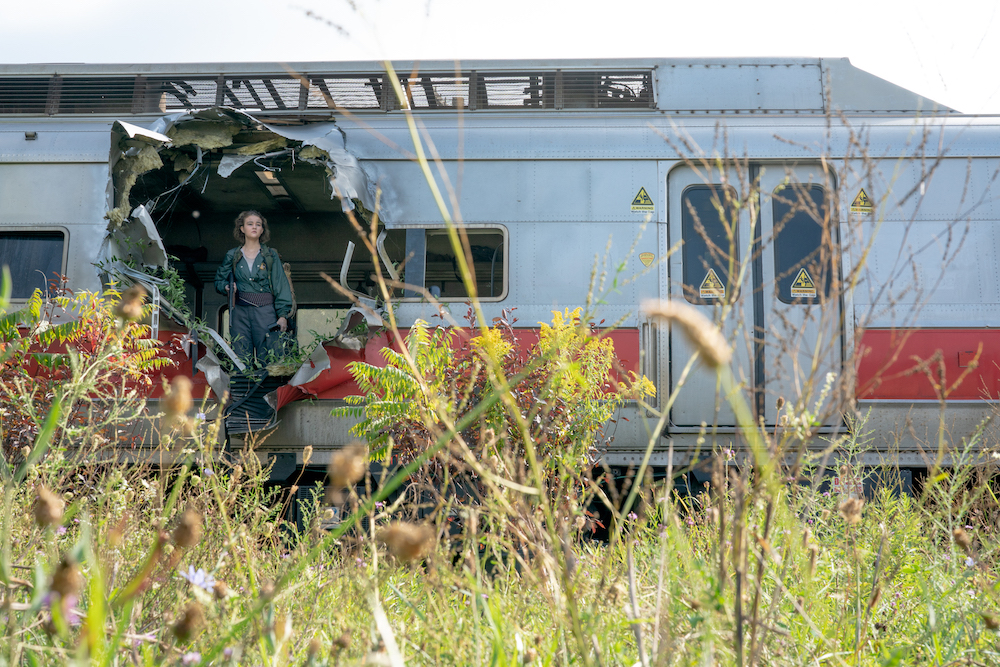 Closing Thoughts
I'll admit it—A Quiet Place (2018) is better than A Quiet Place Part 2. Comparing the two side-by-side, the first film is superior to the sequel in almost every single way.
But that doesn't mean A Quiet Place Part 2 sucks. I enjoyed watching it a lot. It was never boring and kept me hooked, even though I felt that characters were making dumb decisions. The sound design is still amazing and the film does build upon the first film narratively, so in my opinion, it's a worthy sequel.
Follow the movie's Twitter account for all the latest updates.
---
Check This Out Next
---
The Review
A Quiet Place Part 2
While the first film is still better, A Quiet Place Part 2 is still a great movie to watch.
PROS
Superb sound design
Tense, engaging viewing experience
Good expansion of what happened in the first film
CONS
Characters make stupid decisions
Review Breakdown
A breath of fresh air in the current declining state of horror films

0