The Acer Nitro 5 AN515-44-R1AZ is the newest in Acer's lineup to fill the budget, portable gaming PC market, keeping the price on the lower side while still running some of the more demanding games out there. An overview:
Adjustable cooling system
NVIDIA GeForce GTX GPU
AMD Ryzen 7 processor
1080P screen
RM4299
For the deets, keep reading on for the review.
Specifications
Series
Acer Nitro 5
Model
AN515-44-R1AZ
Processor
AMD Ryzen 7 4800H
OS
Windows 10 Home (64bit)
GPU
NVIDIA® GeForce® GTX1650 GDDR6 4GB
Display
15.6″" 144Hz display with IPS (In-Plane Switching) technology, Full HD 1920 x 1080, Acer ComfyView LED-backlit TFT LCD
16:9 aspect ratio, 45% NTSC color gamut, Wide viewing angle to 170 degrees
RAM
8GB DDR4 3200Mhz RAM
Storage
512GB PCIe NVMe SSD (with 1 extra M.2 Slot)
Wi-Fi / Bluetooth
Intel® Wireless Wi-Fi 6 AX201 802.11a/b/g/n/acR2+ax wireless LAN
Supports Dual Band (2.4 GHz and 5 GHz) 2×2 MU-MIMO
I/O
1 x USB 3.2 Gen 2 port and power-off USB charging
2 x USB 3.2 Gen 1 port
HDMI® 2.0 port with HDCP support
Ethernet (RJ-45) port
USB Type-CTM port: USB 3.2 Gen 2 (up to 10 Gbps)
USB charging 5 V; 3 A
3.5 mm headphone/speaker jack, built-in microphone
Batery
57.5 Wh 4-cell Li-ion batery
Up to 9 hours (based on MobileMark®️ 2014)
Audio
DTS®️ X:Ultra Audio, featuring optimized Bass, Loudness, Speaker Protection with up to 6 custom content modes by smart amplifier
Size
363.4 (W) x 255 (D) x 23.9 (H) mm
Weight
2.40 kg
Warranty
2-Years Acer Warranty
Price
RM4,299
Design
The Acer Nitro 5 keeps its more understated "gamer" look, with red highlights over the keyboard, lighting, touchpad and the main body. The machine feels sturdy enough, with plenty of ports to cover your needs. The keyboard is pretty comfortable too. The design won't be winning any exceptional awards, and does give off a bit of that "cheap" feel, as it's really easy to leave fingerprint marks over it.
Keyboard and Ports
Nevertheless, one of the  nicesst things about this machine is the keyboard. There's nothing that actually stands out, but it's comfortable to use and will work the way you want it to. The backlight isn't very bright either, so it can be hard to see the keys in the dark. It will do the job, which is probably the most important thing.
As for the ports, it comes packing with:
2x USB 3.2 Gen 1
3.5mm headphone and microphone jack
Ethernet (RJ-45)
USB 3.2 Gen 2 with USB charging support
HDMI 2.0
USB Type-C
Audio and display
At higher volume, the sound quality starts being echoey, but you can fiddle around with the Dolby Audio equalizer, though otherwise you shouldn't be expecting high end surround sound. The display is 15.6 inches, with 1080p and high 144Hz refresh rate along with Acer ComfyView to reduce glare. The image will be clear and sharap, but at points it might seem too dim and may not be suitable for some users, like content creators.
Performance
For all intents and purposes, this Acer Nitro 5 is a budget gaming laptop, so don't hope for thaat much. The hardware limits how much it can do at high settings for the newer AAA games, but still, it will do its best for the currently released titles! Check out the various benchmarks below:
3D MARK
PC MARK 10
CINEBENCH
PlayerUnknown's Battlegrounds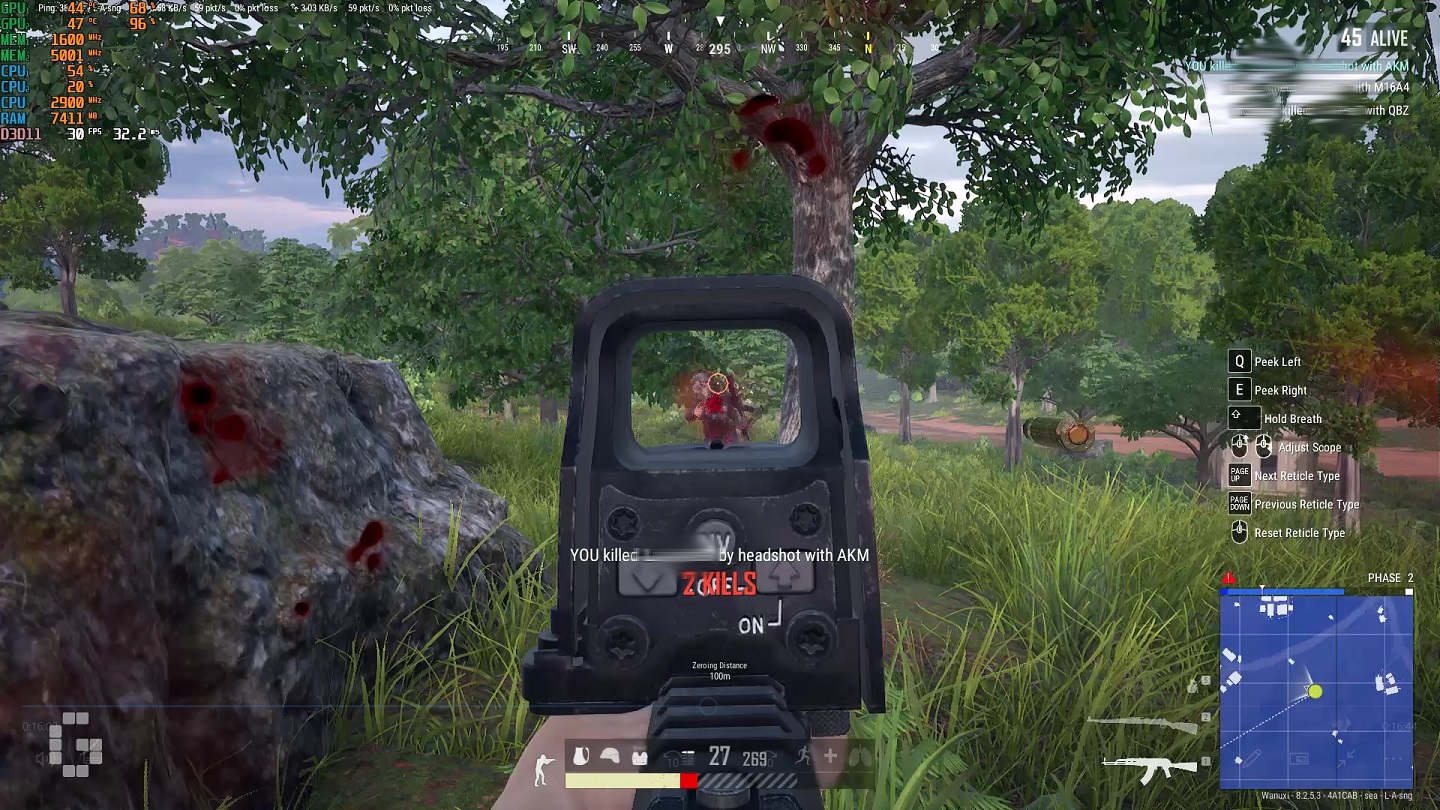 Running PUGB on Ultra settings saw a steady 30 FPS, which is respectable considering the hardware it's running on. These settings won't be used for any competitive play, with screen tearing, textures not rendering and an overall unsatisfactory quality. You'd best run PUBG on Medium in this case.
Horizon Zero Dawn
Once again on Ultra settings, the machine does its b est to run Horizon Zero Dawn, which is certainly a more demanding game than PUBG. It does have noticeable frame rate drops, making animations janky with the usual textures not loading among other issues, but it's surprising thata it does run, with issues cropping up occasionally instead of just dying out.
Project Cars 3
Last but not least, is Project Cars 3 on its highest settings. The Nitro 5 performs excellently for the title; no frame rate drops or performance issues. Simulation titless like this would have no issue running on the hardware this machine packs.
The basic summation of in-game performance is basically: you can play your AAA titles, but not on max settings.
Cooling system
The venting and fan cooling is great on this model of Acer Nitro 5, with the vents located on the back of the laptop. It's still on the loud side, but does not massively disrupt unlike plenty of gaming laptops out there. It can also be adjusted to a certain level, using the Acer NitroSense program to change the fan speeds for the CPU and GPU. CoolBoost is also available to raise the maximum speed on heavy gaming sessions.
Battery Life
Compared to most budget laptops out in the market, the Nitro 5 has a relatively better battery life compared to its peers. You'll expect low battery life for gaming laptops, and the Nitro 5 clocks in at 3 hours with non-stop video watching, but yes, that's better than the rest available and will last that much longer when you find yourself needing to work outside.
Verdict
To be perfectly fair, this won't be the gaming laptop of one's dreams, but at a price point below RM5000, it does its best and there's only so much you can ask for. The NVIDIA GeForce GTX 1650 is a pretty value GPU, supported by a good cooling system, comfortable keyboard, a high resolution display and relatively longer lasting battery.
If you are one to demand the best performance, the Acer Nitro 5 AN515-44-R1AZ won't be for you. However, if you're a gamer on a budget, then yes, this will be one to consider. You can learn more about the line of laptops via the official website.
---
Check This Out Next
---