Currently, Yu-Gi-Oh! DUEL LINKS is giving away Prismatic Foil Rarity editions of fan-favorite cards, Dark Magician Girl and Magic Cylinder which star in the enchanting new Game Mat and Card Sleeves to celebrate the 25th Anniversary of the Official Card Game.
To obtain the rewards, Duelists would simply need to log in during the campaign period and enjoy a variety of goodies such as:
Dark Magician Girl card (Prismatic)
1 Magic Cylinder card (Prismatic)
1 Character Unlock Ticket
A total of 1000 Gems
1 UR Dream Ticket (Normal Foil)
1 UR Ticket (Prismatic)
1 SR Ticket (Prismatic)
Game Mat and Card Sleeves with the Yu-Gi-Oh! Card Game 25th Anniversary Campaign design
Further information of the giveaway can be found at the official website.
The game brings the popular card game to life and allow Duelists to challenge known characters from the franchise such as Yami Yugi, Jaden Yuki, Yusei Fudo, and other beloved characters in competitive card battle action.
It has both a single player component and a multiplayer component which has the Duelist fight it out against an AI opponent or against people from all over the world to fight for the title of King of Games.
Yu-Gi-Oh! DUEL LINKS is available on Android, iOS, and Microsoft Windows.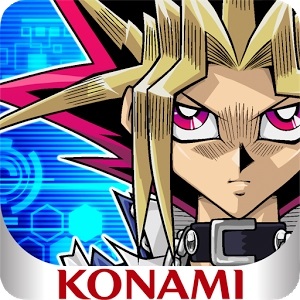 Yu-Gi-Oh! Duel Links
Android, iOS, Steam
Bring your passion to DUEL wherever you go and challenge to be the best of the best!
---
Check This Out Next
---