Pokémon GO has gone viral since its released and guess what? You can now get paid for playing Pokémon GO! Like what?!
Singaporean company Funzing posted a job ad on their Facebook page 2 days ago recruiting a "Pokémon Master":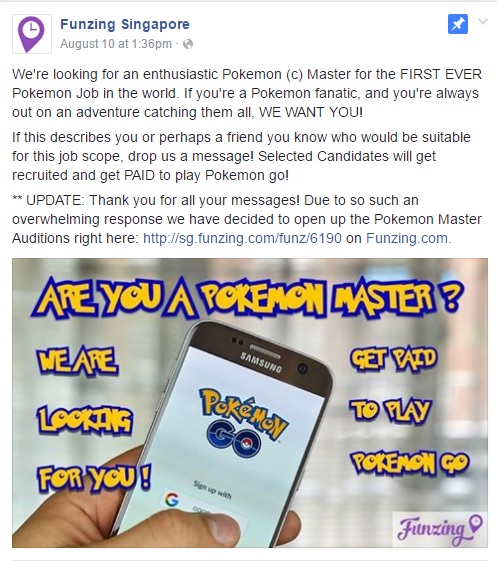 Not sure about the job scope, but the company stated that selected candidates will get recruited and PAID to play the hit AR mobile game. This is definitely a dream come true for Pokémon GO players alike. What a time to be alive. Imagine having "Professional Pokémon GO Trainer" written on your future resume. Much cooler than being "Former President of United States" am I right? (Or not.)
Apparently, they'll be hosting auditions to select their perfect candidate. Are you signing up?
[btnsx id="321″]
---
Source: Yahoo News