If you were glued to social media, you probably would have seen a trending hashtag, #BoycottGenshin, or its sister tag, #DoBetterMihoyo. Genshin Impact is massively popular, a gacha game that has taken the world by storm, if you've seen the numbers. Like a flash in the pan, you probably don't see any of those tags trending anymore, replaced by people excited over Childe's rerun banner, or the hottest (or coldest?) new addition to the roster, the 4-star Cyro Polearm user, Rosaria.
The thing is though, what is, or was, #BoycottGenshin?
This alleges that the trend was borne because content was delayed. Delays are hardly unusual in the gaming industry; like it or not, COVID-19 has had an adverse effect on many industries. While it doesn't answer what the tag is meant to do, it provides a bit of context for an email template that was going around, as you can see below:
Let's pick through the points of the template:
Racism
Pedophilia

An NPC with an adult model expresses his love for another NPC with a child model

Security complaints

A request for two-factor authentication, to prevent further hacking incidents

Content push

Delay of content because "the company wants to earn more money"
You could argue that at least the first two points have been done before in other media by other companies. Of course, that doesn't mean any issues within Genshin are somehow 'excusable', but if you've seen it used often in other media, then it would be closer to an industry wide problem, and such issues should be pointed out more, and not simply put the burden on Genshin.
There are also arguments that #BoycottGenshin is steeped in misinformation. I do play the game a bunch to keep up with the updates for work among other things, but I can't say I'm familiar with the lore and the NPCs as there is often information tucked away in other places, like books or random quests. I'm sure lore hunters and wiki contributors would be familiar with that.
Was it a cause worth backing? Perhaps. I'm sure there'll be people who will tell you there's no such thing as "ethical consumption under capitalism". We'll always be interacting with media in some way. On one hand, developers, content creators and the like can stand to do better to avoid such "controversies" with regards to representation or what they choose to include in their works. On the other hand, the end users, us, could also educate ourselves so that we don't fall into similar traps and help out those who are marginalized.
Will the hashtag make miHoYo, or even other industry players, take notice? It remains to be seen.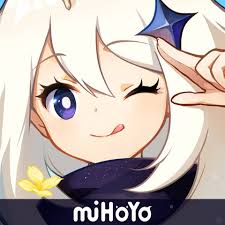 Genshin Impact
Android, iOS, PlayStation 4
Step into Teyvat, a vast world teeming with life and flowing with elemental energy. You and your sibling arrived here from another world. Separated by an unknown god, stripped of your powers, and cast into a deep slumber, you now awake to a world very different from when you first arrived.