Ubisoft has announced that the upcoming update for Watch Dogs: Legion Multiplayer has been delayed. The game is also on sale for Black Friday.
In a blog post, Ubisoft says that they would be pushing the update to early 2021, instead of its original December release.
Ubisoft says this was to address current issues with the game, rather than adding the new multiplayer features before they can be fixed.
"As part of our commitment to fixing the game's issues, we've decided to delay the Online mode of Watch Dogs: Legion to early 2021", they said. "This will allow us to focus on fixing issues with single player, and it will give us more time to test the Online experience to help ensure a smooth launch of the mode."
This week sees the release of the 2.2 update, which brings performance and stability fixes for all devices. Additionally, it will add a manual save to the PC version of the game, hopefully minimizing progress lost due to unexpected crashes.
While the Watch Dogs: Legion multiplayer delay might be disheartening for some, those interested in the game can consider picking up the game this week. In accordance with Black Friday, the Ubisoft store is selling the Standard Edition at 25% off.
This PC version of the game is available from RM141.75.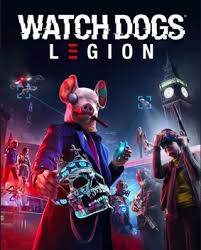 Watch Dogs: Legion
Epic Games Store, Microsoft Windows, PlayStation 4, PlayStation 5, Stadia, Xbox One, Xbox Series X|S
Build a resistance from virtually anyone you see as you hack, infiltrate, and fight to take back a near-future London that is facing its downfall. Welcome to the Resistance.
Recruit and play as anyone in the city. Everyone you see has a unique backstory, personality, and skill set.
Hack armed drones, deploy spider-bots, and take down enemies using an Augmented Reality Cloak.
Explore a massive urban open world featuring London's many iconic landmarks and fun side activities.
Take your recruits online and team up with your friends as you complete missions and challenging endgame content.