Naughty Dog's Uncharted: Legacy of Thieves Collection is finally coming to PC via Steam, reeling in the biggest treasure of them all – graphical improvements and brand new features.
The Uncharted-collection features Uncharted 4: A Thief's End which originally came out for PlayStation back in 2016, as well as Uncharted: The Lost Legacy that came out in 2017. Bearing that in mind, this article won't be so much of a review but rather a feature that highlights the assessments of the specs as well as going through some of the features that are present.
It's worth noting that I'm playing the game with a PC setup of Ryzen 5 3600, 16GB RAM, RTX 2070 graphics card and a 1440p Monitor.
NVIDIA DLSS
As usual with Sony PC ports, the NVIDIA DLSS feature comes with a wide range of options spanning from Quality, Balanced, Performance, and Ultra Performance. With so many options to choose from, players are free to pick one depending on personal preferences. These are the results of each of the performances of each of the modes:
Without DLSS: 61 FPS
DLSS Quality: 80 FPS
DLSS Balance: 85 FPS
DLSS Performance: 90 FPS
DLSS Ultra Performance: 98 FPS
My framerates shot up for around 31% with the Quality options while there was an increase of 60% with the Ultra Performance option, which dictates a visible difference in terms of gameplay experience between the modes that is nothing to scoff about.
AMD FSR 2.0
Just like the NVIDIA DLSS, the AMD FSR 2.0 also comes with varying options of Quality, Balanced, Performance, and Ultra Performance. And here are the results:
Without FSR: 61 FPS
FSR Quality: 74 FPS
FSR Balance: 80 FPS
FSR Performance: 86 FPS
FSR Ultra Performance: 101 FPS
Compared to when I was using the NVIDA DLSS, my framerate increased for about 21% with the Quality option for AMD FSR 2.0, while there is an increase around 65% for the Ultra Performance option.
Personally speaking, the DLSS Quality mode is more than enough if you're getting at least 60 FPS already since there are no noticeable visual downgrades. Although, if you start with using the Performance settings, there will be some noticeable differences where the game won't look sharp enough.
Whereas with AMD FSR 2.0, while the overall quality option isn't as lucrative as with NVIDA, the Ultra Performance option was slightly better. But even though it's better, I was still able to see a more significant visual downgrade where the image wasn't just blurry but the textures and colours started to dim in comparison.
Both of the features had a slider option which allowed me to adjust the sharpness from 0 all the way to a 100 where 0 will have the overall quality of the images be blurry and at 100, the images will look sharper.
The Ultra Performance option while not necessary, it's really nice to have on for PCs that are on the lower end in terms of setup or specs since its gives you a much needed boost in performances, so having the extra option there will be convenient for having more people enjoy the game.
A Treasure Hunter's Best Tools
Similar to previous PlayStation titles, you can plug in your PlayStation controller and you're pretty much good to go. One of the features that was very noticeable was with the Haptic Feedback, especially when using a lockpick, as it really makes you feel like you're breaking into someone else's door.
You're also able to feel the vibrations when performing parkour as you jump from buildings to buildings, zipping through your way across the place with a zipline as well as various of collisions when playing through the game, making gameplay feel extra immersive.
Another feature that was implemented was the Adaptive Trigger, although I personally felt like the implementation for it isn't as prominent as with the Haptic Feedback since it's only present when using a gun. One of the examples would be when using a handgun, the pressure you need to apply when pressing down the R2 button is lighter than you would when using an Assault Rifle or a Turret.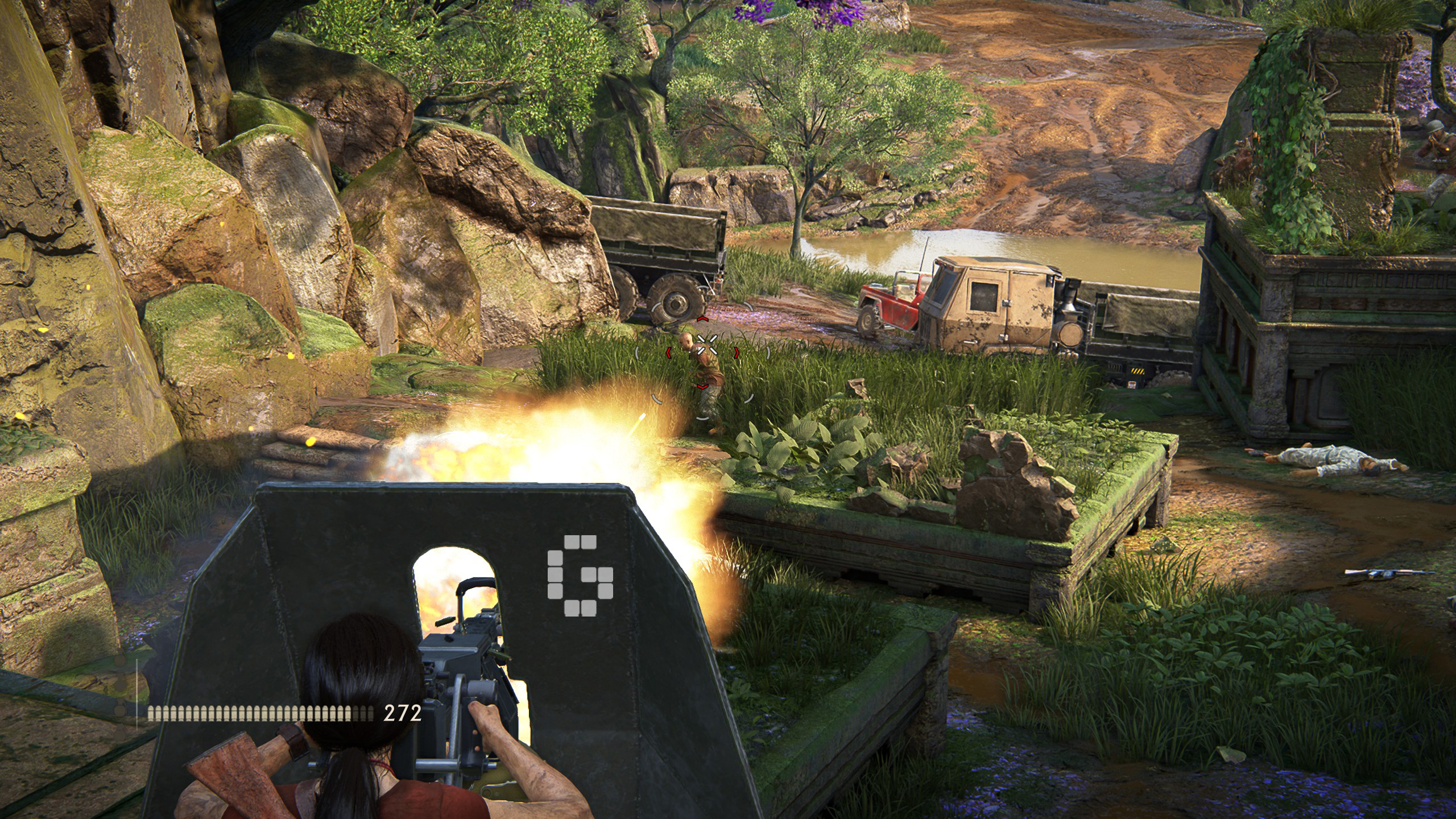 As with the PC port for Uncharted: Legacy of Thieves Collection, playing the game using a mouse and keyboard also feels comfortable as the default button selection is very easy to use and feels optimal, which is pretty up to standard in terms of Sony's usual ported games.
While you're still able to enjoy the game using a keyboard and mouse, I would still highly recommend using the PlayStation DualSense controller because it just amps up the gameplay experience way more.
Performances
Overall, I personally have no major complaints when it comes to the performances I got for both Uncharted 4 and Uncharted: Lost Legacy as the games run optimally in terms of the framerates I got.
If you're playing on a setup with a CPU that has 6 cores or less, you'll receive a pop-up install message regarding shader building progress. Since I'm using a Ryzen 5 3600 (6 core), I had to wait for about 30 minutes (the amount of time required depends on your own CPU) to play the game.
Before the shader building progress was completed, the game uses around 80% – 100% of my CPU usage while it used up 50% – 60% of CPU usage after the progress, which is slightly higher than the God of War PC port where it only took around 30%.
Personally speaking, I feel like the PC port for Uncharted is a bit too demanding on the CPU if you're running a lower end setup like an old gen of the intel core series. Another problem that I had experienced was some stuttering issues during crowded fight scenes.
One of the examples being the beginning scene in Uncharted 4 where you're showered with gunfire while being surrounded by the enemies on boats. Although the stuttering doesn't happen often, only very rarely, so you don't have to worry about it too much.
In terms of graphic settings, it's fairly standard and straight forward. You're also able to see the options for textures shadows, ambient, reflections, models, so on and so forth. The port also have presets available in terms of Low, Medium, High and Ultra. So, if you're unfamiliar with tinkering the settings, you can use one of these preset settings.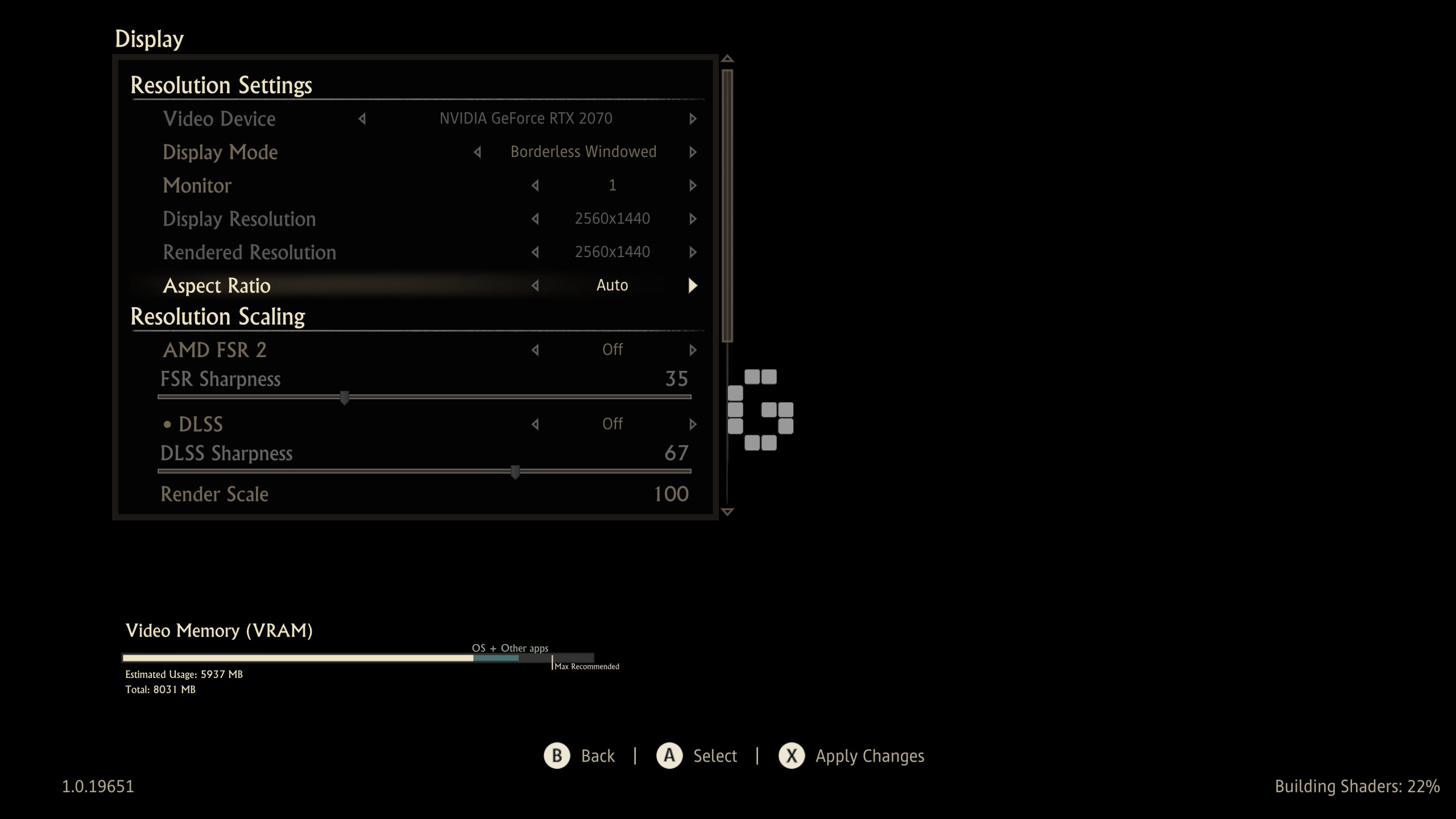 Verdict
The Uncharted: Legacy of Thieves Collection continues Sony's tradition of polished PC ports, and being able to relive Nathan Drake's adventure is always a pleasure. With features like the DLSS and FSR AI Upscaling carrying in optimisations that increases performances without sacrificing visual quality. Implementing support for Haptic Feedback and Adaptive Trigger for the DualSense controller on PC was also a great addition since it makes the game feel a lot more riveting.
When all is said and done, there's still some improvements that can be made, especially with the optimisation for CPU usage. While it's not very significant, it would be appreciated if it as optimised as previous PC ports like God of War and Marvel's Spider-man, which weren't too taxing towards the CPU.
Uncharted: Legacy of Thieves for PC will be released on 19th October 2022 via Steam, and is currently available to pre-purchased.
---
Check This Out Next
---