With the Golden Week holiday period now starting in Japan, Uma Musume: Pretty Derby has kicked off its own campaign to commemorate the occasion, as is the norm for all Cygames release.
Gold Ship will take centre stage for this event for obvious reasons, and in addition to the login rewards, there is a special Gold Ship training mode where players will take on the URA campaign in a much more difficult setting in order to earn manny. The game is giving out up to a maximum of 1,200,000 manny, which is a clever reference the JPY 1.2bn in losses which the actual Gold Ship horse had incurred at the expense of punters during the 2015 Takarazuka Kinen race.
It does not stop there of course, given how the developer is so cheeky with the references, as the amount of jewels everyone is getting is a play on Gold Ship's name. In summary, this is what the event will entail:
564 jewels each day when log in, up to 5640 jewels.
Daily 1 roll:

Pickup Support Card Gacha 4/30 12: 00 ~ 5/6 11:59 (7 days)
Pickup Pretty Derby Gacha 5/6 12: 00 ~ 5/15 4:59 (9 days)

Gold Ship mode: A more difficult training mode but yield more rewards.
Golden Week special missions that give Gold Ship pieces.
Gold Ship pieces added to friend point shop.
Uma Musume: Pretty Derby is now available on Android and iOS for mobile, and DMM Games on the PC.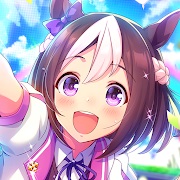 Uma Musume: Pretty Derby
Android, iOS
Horse girls take to the track! Train up these cute horse girls to be the best of the best.