With a new banner refresh that will last until 11 July 2022, we have the addition of camping time alts for Taiki Shuttle and Mejiro Dober to the Uma Musume stable.
★3[Bubblegum☆Memories]タイキシャトル(CV:#大坪由佳 さん)と★3[バカンス・サフィール]メジロドーベル(CV:#久保田ひかり さん)が登場!
ガチャで獲得すると今だけ2人はピース×90がおまけで付いてきます!#ウマ娘 #ゲームウマ娘 pic.twitter.com/ZNbXbmHp0O

— ウマ娘プロジェクト公式アカウント (@uma_musu) June 30, 2022
As you would have been able to tell from the preview thumbnail, the summer themed alts we are getting for this round pertains to actual outdoors frolicking rather than swimsuits, although there is a possibility for that to come at a later date. In any case, let us check out the first horse girl on this new banner, Taiki Shuttle.
The American Cowhorsegirl is very solid in terms of what she brings to the table, with a well balanced mix of speed up and acceleration up abilities, particularly the gold version of Head-to-Head, which is arguably one of the better ones for the leaders right now. Much like her vanilla version, she is best suited for short and mile tracks, so her 30% power training bonus should make training her a piece of cake as you will be able to focus on other important stats. A fairly decent alternative to vanilla Taiki Shuttle, so consider rolling.
Visual novel heroine Mejiro Dober fulfills the role of betweener for the mile and medium distance tracks, but unlike her vanilla version with a mish mash of debuff and healing abilities added to the mix, the camping alt is purely offensive. The speed and wisdom training bonuses are very much appreciated. Her unique character ability is however a lot more conditional, so take note of that. Should still be worth rolling provided she gets a better and reliable unique character ability.
Uma Musume: Pretty Derby is currently available on Android and iOS for mobile, and DMM Games for the PC.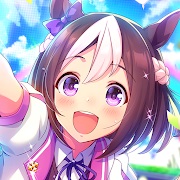 Uma Musume: Pretty Derby
Android, iOS
Horse girls take to the track! Train up these cute horse girls to be the best of the best.