Get ready operatives and Assassins alike, because Ubisoft was kind enough to send us the Rainbow Six Siege Collection Hibana and Assassin's Creed Animus Collection Ezio figures- commemorating iconic characters from some of their most popular franchises.
Both these figures are statically posed, with no options for additional parts- you can get them exclusively via the Ubisoft Shopee page, where they're now available for pre-order ahead of their October 14th release date.
Joining the Six Collection, the Siege master Hibana comes with her X-KAIROS launcher, as well as a detailed sculpt of all her various tools for when she's on the job.
Unlike previous editions of the Six Collection series, this Hibana comes fully proportioned- looking straight out of the game, instead of like a Chibi rendition of the character
Standing at 25cm, this figure makes a great centerpiece for your Rainbow Six collection, standing vigil over your shelves. She even includes in-game rewards as well, letting you redeem a special charm for your gun as a thank-you for having such fine tastes.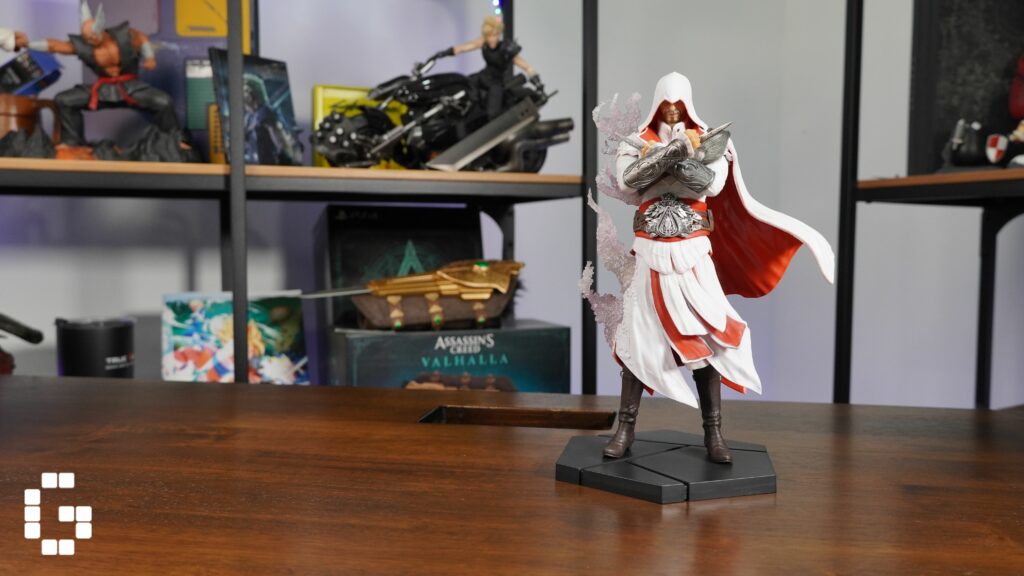 Based off his appearance in the beloved Assassin's Creed: Brotherhood, this Ezio figure features the legendary Assassin himself and his two hidden blades. On top of that, the sculpt also features a technoglitch effect- mimicking the Animus' own visual flair like in the Assassin's Creed games.
Of course, the sculpt includes all the flair you'd associate with a Renaissance Assassin, including the highly detailed sculpts on his belt.
Both of these figures are available for Pre-order now on the Ubisoft Shopee site, ahead of their 14th October release date.
---
Check This Out Next
---