The Ultra Heroes Tour Southeast Asia Event comes to Paradign Mall in Petaling Jaya Malaysia from November 10th to November 27th, 2022.
The latest Ultra Series event was organized by Bandai Namco Asia and Bandai Spirits under their Tamashii Nations brand. This event tour showcases the latest Ultra Heroes figures, destined to capture the imagination of fans around Malaysia and neighboring regions.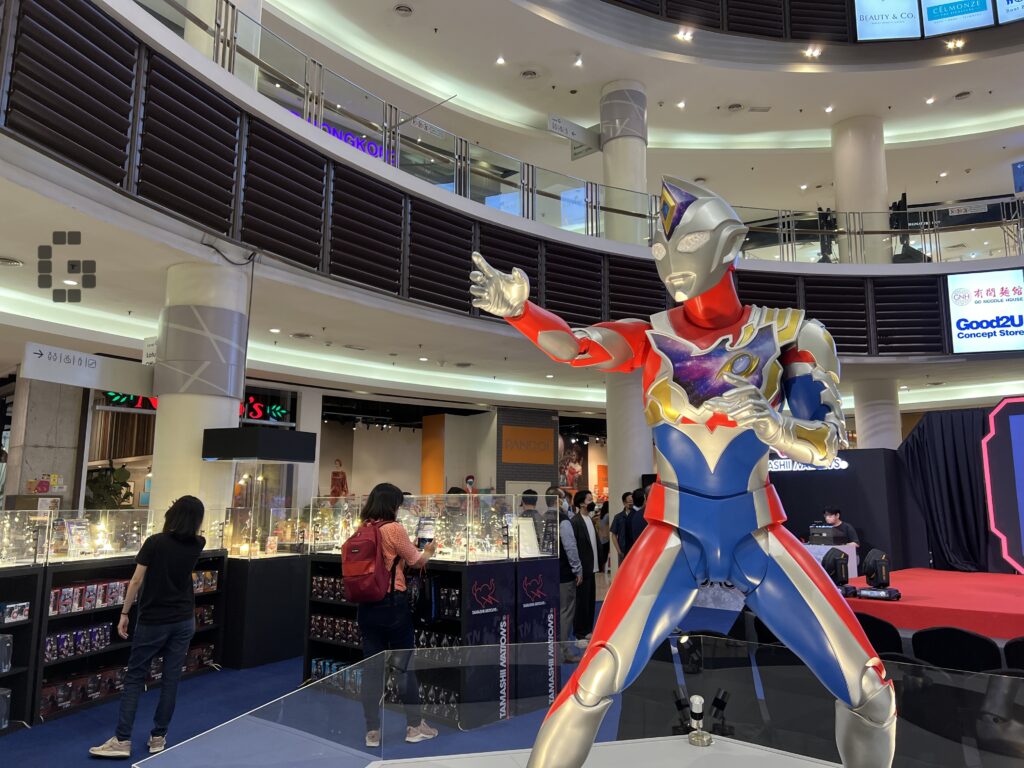 Upon entering the exhibit, you'll be treated with a life-sized statue of Ultraman Decker, the hero of the latest series currently airing in Japan. Additionally, there will also be several impressive dioramas, capturing realistic scenes from the Ultraman series.
The tour will also include an Ultraman Live Show featuring Ultraman Decker and Ultraman Trigger fighting against the monstrous Satandelos. The Live Show will take place at 13:00, 16:00, and 19:00 every Saturday (12th, 19th, 26th of November) and Sunday (13th, 20th, 27th of November).
If you're a figurine collector you'll be happy to know that there is an assortment of Ultra Hero and Kaiju figures. These include exclusive figures from the S.H. Figure Arts and Tamashii Nations Box. You may even get some Tamashii Nations limited gifts with your purchase.
Tamashii Nations Box is also debuting a new series called Ultraman ARTlized. This pays tribute to the original SD Ultraman characters from the 1980s and 90s with each hero making the classic Henshin Pose. Eight figures are included with one secret figure. Each of them retails for RM40.
The opening for the Ultra Heroes Tour is between 10:00-22:00 MYT daily. Admission is free but those under the age of 15 must be accompanied by a guardian.
Here are some further pictures of the Exhibit for those that want a greater look:
---
Check This Out Next
---