The Onmyoji Update is live in Netmarble's mobile MMORPG, Lineage 2: Revolution! Supernatural delights can be experienced by adventurers at all levels, with plenty of in-game activities, event rewards and event dungeons open from 14 April to 25 May.
Explore Lineage 2: Revolution's Yokai Valley, where a total of six Onmyoji regions will be open to players. Besides the region-specific bosses you can fight, you can also challenge a series of five-man party Onmyoji Dungeons. Each will have their own concepts and rules. During the event period, players can collect different-colored Spirits through Onmyoji Field Hunting and Dungeon Clearing, which can be exchanged for items like Onmyoji-themed Agathion at the Spirit Store.
There will also be concurrent events such as:
14-Day Check-In: Players can receive rewards just by logging into the game. New and returning players can earn a fully enhanced UR-grade Red Weapons and armor set, while existing players can receive up to 300 LR Crafting Materials Summon Box.  Other rewards include a maximum reward of 4x +40 Equipment Enhancement Scrolls, Onmyoji Costumes, and more.
Yokai Race: There is a new game where players can race against others with in-game Yokai. Prizes include an Onmyoji Artifact Summon Box, and a LR Crafting Material Summon Box among other rewards.
Higher-level players who have cleared the Schuttgart region's main quests can also proceed to Second Awakening, giving you access to Belts to enhance your rare skills. Each rare skill also has specialized belts, which can be further enhanced for stronger skill power and customizable through Studs.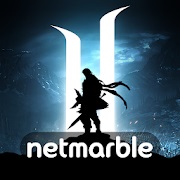 Lineage 2: Revolution
Android, iOS
The Elmoreden Empire's demise ushered in an age of darkness. Each territory declared their independence from the Empire, leading to devastating, blood-stained skirmishes in the quest to claim sovereignty over the land. Within these battles, one group struck fear into the hearts of everyone - the powerful Dark Society, led by Beleth, the master of black magic.
The time has now come for new heroes to rise. Join the Silverlight Mercenaries to begin a new chapter in history, and save the world from eternal darkness!