Something is rising in Caravan Stories and it is the Shield Hero! Naofumi Iwatani and his companions will be obtainable in the PS4 MMORPG. The game's YouTube channel uploaded a promotional video for the collaboration. You can watch the video here:
Despite the video appearing fully in Japanese, this crossover event is coming to the English version of the game. The following banner confirmed the collaboration will be coming to global.
Currently, the collaboration will go live on 23rd March until 20th April 2021, based on JST. Three new event characters will be recruitable. They are:
3★ Naofumi Iwatani
3★ Raphtalia
3★ Filo
In particular, Raphtalia will start out in her child form while Filo will start out in her Filolial form. After going through evolutions, both characters will end up in their usual humanoid appearance as seen in the anime.
In this crossover event, Naofumi and the other Cardinal Heroes will have to stave off the Wave in Iyarr. As seen in the trailer, the story of this collaboration largely follows the events of The Rising of the Shield Hero Season 1.
Other characters from the anime will also appear with in-game models, such as Malty and the other three Cardinal Heroes. In addition, Glass seems to be a boss that players can challenge in this crossover.
For further details on Shield Hero event in Caravan Stories, check out the collaboration website.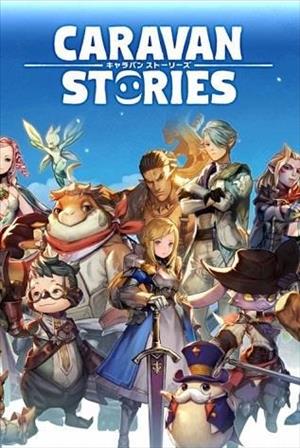 Caravan Stories
PlayStation 4
Get your caravan together with recruited heroes and tamed beasts. Protect the world of Iyarr in this free-to-play anime-inspired MMORPG!
---
Check This Out Next
---