This article on 'The Recent Resurrection of Survival Horror' was available earlier through the Gamerbraves Newsletter. Sign up for free to gain access to more articles about news and trends in the gaming industry and community.
Original Article
Halloween rises and along with it comes the rise of a new wave of big-name survival horror games. Within the next couple of years, a number of AAA Survival horror games are going to be unearthed: The Resident Evil 4 Remake, The Silent Hill 2 Remake, Alan Wake 2, The Callisto Protocol, and many more.
While a lot of these may be remakes, there's no denying that these new releases show that the genre is thriving after years of drifting through the darkness outside of mainstream attention. Here's a quick look at survival horror, its fall in popularity, and its current resurrection.
Survival Horror: Origins
The Survival horror genre got its start in the late 90s with the launch of Capcom's Resident Evil 1. This is the game that outright coined the term 'survival horror.' Like most genres, there is no exact definition of what a survival horror game is but generally, it refers to a game in which the player faces a number of terrifying horrors while also needing to grapple with survival elements. A key question of survival horror is whether it'd be better to kill an enemy or try to run past them and conserve ammo. You never know when the next boss might be and you wouldn't want to be caught with just a knife or pipe.
With Resident Evil's popularity, there was a golden age of survival horror games during the late PS1 and PS2 era. Silent Hill was directly inspired by the success of Resident Evil but developed a supernatural psychological take on the genre to great success. Other games at the time like Fatal Frame, Eternal Darkness, Haunting Grounds, and The Suffering among others each added their own spin on the formula but kept to the same general idea.
These games were frequent throughout the 2000s but by the 2010s there weren't quite as common as they used to be.
Survival Horror: Evolution
The reason survival horror was so much less prevalent in recent years is likely due to the accessibility and evolution of the genre. For starters: a lot of people just don't want to be scared. This means that games that intentionally put you in scary, stressful situations would have harder trouble appealing to the mainstream.
The more prominent issue however came from the recurring gameplay features of survival horror. Many of these games included mechanics that were made intentionally restrictive or awkward to create a greater sense of dread in players. The most notable of these were the classic fixed camera angles and tank controls.
Classic survival horror fans swear by these systems. Fixed camera angles add fear since they disorient the player and often prevent them from seeing what's coming for them around a corner. Tank controls serve the dual purpose of allowing players to move in the same direction when the camera angles change but also making basic movement more difficult which increases the anxiety of being swarmed by enemies.
It is understandable why so many horror games used them, but they weren't popular with more casual gamers. This led to a major industry shift with the launch of Resident Evil 4. The game famously changed the fixed camera in favor of an over-the-shoulder camera. While RE4 is still a pretty scary game, the camera and gun mechanics made it far more fun to shoot down each enemy, leading to a whole new innovation for action shooters. Resident Evil 5 and 6 would even play more into this style of gameplay moving further away from the series' horror beginnings.
Survival Horror: Downfall
Many horror games such as Dead Space would follow suit in order to appeal more to mainstream audiences, heavily diluting a lot of the survival horror aspects in the process. Meanwhile, other series like Clock Tower or Siren would gradually disappear due to low sales or poor critical reception.
In 2012, Resident Evil producer Masachika Kawata when speaking about the then-upcoming Resident Evil 6, said that the franchise's move from horror to action was because the horror market was "too small" compared to franchises like Call of Duty or Gears of War.
"Looking at the marketing data [for survival horror games] … the market is small, compared to the number of units Call of Duty and all those action games sell. A 'survival horror' Resident Evil doesn't seem like it'd be able to sell those kinds of numbers". He wasn't wrong either as despite being two of the less popular games in the franchise, Resident Evil 5 and 6 are two of Capcom's best-selling games.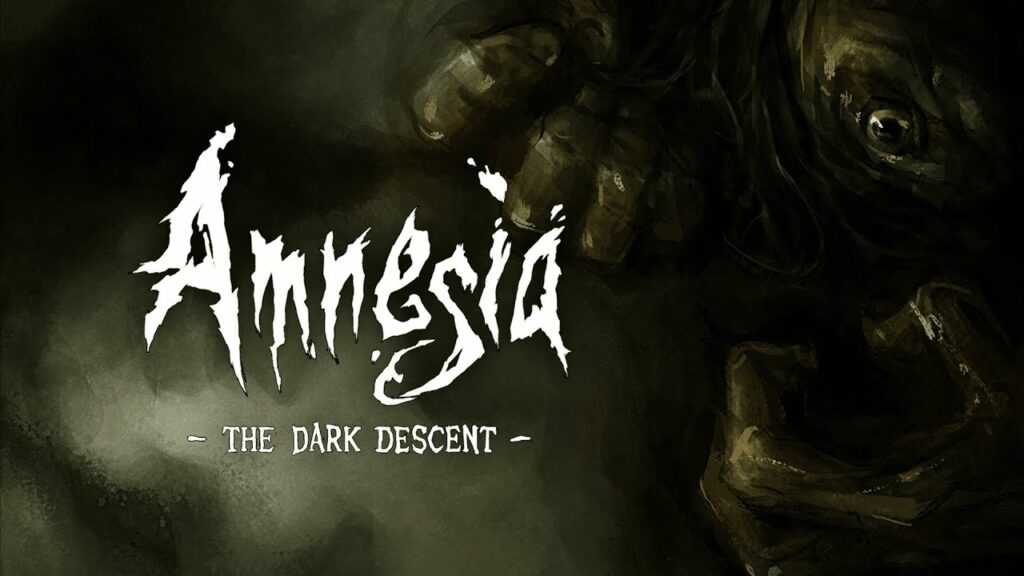 That's not to say horror games were completely gone. Like a lot of niche genres, the indie scene very much kept horror alive with notable titles like Amnesia: The Dark Descent, Outlast, and SCP: Containment Breach.
Survival Horror Resurrection
So what has brought about this recent wave of Survival Horror games? There's no definitive answer but I wouldn't be surprised if it tied back to Resident Evil.
After years of outcry from fans, Capcom took a lot of inspiration from the series' past and these modern indie horror games to make Resident Evil 7, bringing the series back to its horror roots. If that's not enough they then released the Resident Evil 2 Remake, a game that in the eyes of many, perfectly mixed survival horror with the third-person camera angles RE4 premiered all those years ago. The enemies were slow but powerful, the levels were tense and claustrophobic and items were scarce with the player needing to make the most of whatever they found.
According to Capcom's official sales data, Resident Evil 7, 2 Remake, and Village have sold 11 Million, 9.8 Million, and 6.40 million respectively. All of them stand in the top 10 best-selling games Capcom has ever published. They are proof that mainstream survival horror is possible and with anything that's successful, others will follow leading to even more survival horror goodness all around.
Closing Thoughts
The future seems bright for a genre all about death and terror. Aside from Resident Evil, Silent Hill will be getting four new titles in the coming years, the Suda51-directed Fatal Frame IV will be finally released in North America and there are even a number of new IPs coming into the mix. Slitterhead and Dark Moonlight are just some of the newcomers that will soon be launching to terrify genre fans. Survival horror may have been seen as a genre that only appeared through smaller indie games but like the killer in a slasher movie, the old favorites always come back for more.
Needless to say but there will be plenty more choices of games to play when Halloween rolls around next year.
---
Check This Out Next
---