When talking about The Last of Us Part I, most people would take about its great characters, and engaging story. Unfortunately, ever since the PC port of the game released a few weeks ago, all everyone talks about now is its less than desirable performances.
Before we talk about the PC port, here are the specs that we played the game with:
Intel Core i5-13500
AMD RX 6650 XT 8GB
16GB RAM
1440p Monitor
Obstacles at the Start

Before we could dive straight into playing the game, there's a whole progress where you'll need to build up the shaders first. With the specs we had and playing the game on SSD, it took around an hour to complete.
The vexing part during the whole building up shaders progress is that it'll eat up all your CPU, GPU, and memory usage. And it's not even inside the game yet, it was still on the main menu.
It's weird to see this whole shader building system in The Last of Us Part I PC port, since it's not present in the port for God of War or Marvel Spider-Man, which ran amazingly on PC.
In Game Performances
Loading into the gameplay took about 5 whole minutes of waiting time, even when playing on SSD. And throughout the whole time, the CPU, GPU, and memory usage all stayed at 90% to 100%. There were also a lot of stuttering when playing. This is made more apparently when turning off FSR2 or playing with high settings above the VRAM requirements. The game crashed every one to two hours while playing it.
Those who are still using graphics card with 8GB VRAM might need to forgo playing the game on High graphics settings. Playing the game on medium setting already results in consuming up to 8GB of VRAM. The game on High settings take up to 9GB of VRAM, even with FSR2, and forcing it will cause a lot of stuttering.
FSR2 Is Your Saving Grace
Most PC ported games from Sony comes with the FSR support feature, which honestly feels like a must have for all PC games. Considering FSR can be used for not only by AMD graphics cards, but also NVIDIA graphics cards that aren't RTX, it makes it accessible for users whose PCs are on the lower end.
When it comes to performance, FSR2 can almost double the performance of my PC, or even more, depending on the graphics setting used. Details are as follows:
1440p Medium Setting
⦁    FSR2 Off: 10 – 15 FPS
⦁    FSR2 On: 40 – 60 FPS
1080p High Setting
⦁    FSR2 Off: 30 – 50 FPS
⦁    FSR2 On: 45 – 60 FPS
1080p Medium Setting
⦁    FSR2 Off: 60 – 70  FPS
⦁    FSR2 On: 60  – 70 FPS
Controller
Most Sony games on PC support DualSense by default, which means that you can essentially just plug and play. The game also supports haptic feedback and dynamic triggers on the go, so no complains about the controller.
Playing on mouse and keyboard also feels comfortable. The button section by default feels very easy to use and feels optimal. For those who don't own a controller or a gamepad, don't worry about it.
Beautiful Yet Not Optimised
Despite having a number of bugs and being not as optimal to play, The Last of US Part I on PC is still a gorgeous looking game, thanks to the ultrawide resolution support. With just more to look at, it really helps you appreciate how beautiful the world is.
However, when a cutscene plays, it's not displayed on the 21:9 ratio and reverts back into 16:9 ratio but with black bars on the side. There wasn't even a transition either, it just reverts back abruptly which ruins the immersion quite a bit.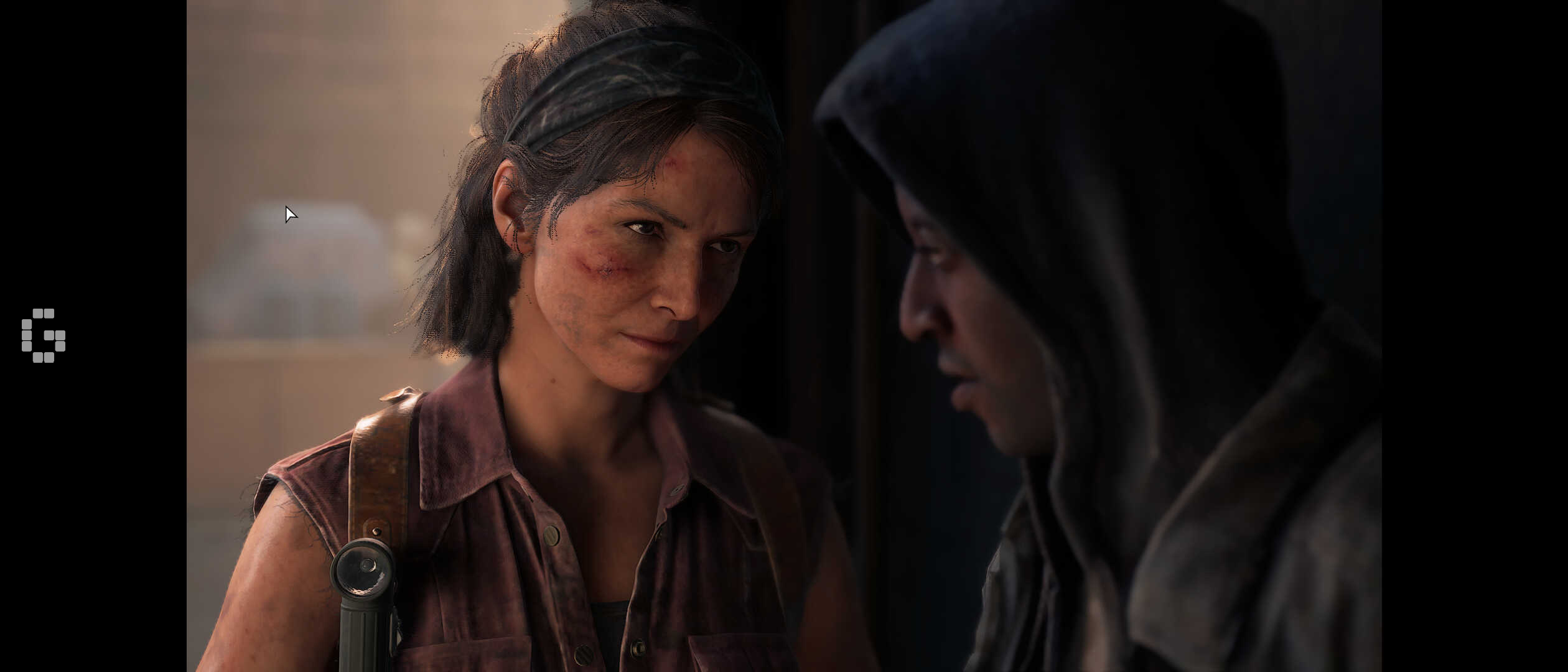 Although, when the cutscene ends it does slowly transition back to Ultra Wide smoothly. Which begs the question of why wasn't there the same transition from gameplay to cutscene? It's just very strange.
Verdict
The Last of Us Part I is already an esteemed game when it comes to gameplay, visuals, and storyline. But unfortunately the quality of the PC port is still far from perfect. Unstable performances and multiple crashes makes it difficult to enjoy the game.
Naughty Dog has responded to the criticisms of the PC port and hopefully they'll fix it with post-haste.
---
Game launched and tested on 31st Match with Update v1.0.1.6.
---
Check This Out Next
---