One of the most well celebrated mobile games from Nintendo, Fire Emblem Heroes, will be having another featured summoning event, Guardians of Peace, starting from tomorrow, 19th November until the 6th of December.
During the period, players can summon the Guardians of Peace from the game, Fire Emblem Sealed Sword. A list of characters are introduced such as:
The  Sprightly Dancer, Larum

Skills

Dragonslasher+

Mt: 12   Rng: 2
Effective against dragon foes. Disables unit's and foe's skills that change attack priority. After combat, if unit attacked , inflicts Def/Res-7 on target and foes within 2 spaces of target through their next actions.

Dance

Rng: 1
Gransts another action to target ally. (Cannot target an ally with Sing or Dance.)

Disarm Trap 3, B

While attacking in Aether Raids. If unit ends movement on a space with a Bolt Trap or a Heavy Trap, cancels trap's effect.

Spd/Res Gap 3, C

At start of turn, grants Spd/Res+5 to ally with the highest Sped+Res total for 1 turn. (Excludes unit)

The Knightly Ideal, Perceval

Skills

Prized Lance

Mt: 16   Rng: 1

Accelerates Special trigger (cooldown count -1). At start of combat, if foe's HP = 100%, grants Atk/Spd/Res+4 during combat and inflicts Special cooldown charge -1 on foe per attack. (Only highest value applied. Does not stack.)

Luna

Treats foe's Def/Res as if reduced by 50% during combat

Atk/Def Solo 3, A

If unit not adjacent to an ally, grants Atk/Def+6 during combat

Lull Atk/Spd 3, B

Inflicts Atk/Spd-3 on foe and neutralizes foe's bonuses to Atk/Spd (from skills like Fortify, Rally, etc.) during combat.

Rouse Def/Res 3, C

At start of turn, if unit is not adjacent to an ally, grants Def/Res+6 to unit for 1 turn.

The Unyielding Idealist, Echidna

Skills

Rearguard+

Mt: 14   Rng: 1
If foe initiates combat, grants Def+7 during combat

Sol

Restores HP 50% of damage dealt

Brazen Spd/Res 3, A

At start of combat, if unit's HP less than or equal to 80%, grants Spd/Res+7 during combat

Drive Atk 2, C

Grants Atk+3 to allies within 2 spaces during combat

The Nabata Protector, Igrene

Skills

Guardian's Bow

My: 14   Rng: 2
Accelerates Special trigger (cooldown count -1). Effectives against flying foes. If unit;s Spd higher than foe's Spd, inflicts Atk/Spd/Def-5 on foe during combat

Blazing Wind

Before combat this unit initiates, foes in an area near target take damage equal to 1.5 x (unit's Atk minus foe's Def or Res).

Life and Death 4, A

Grants Atk/Spd+7, inflicts Def/Res-5

Special Spiral 3, B

If Special triggers before or during combat, grants Special cooldown count-2 after combat

Pulse Smoke 3, C

Inflicts Special cooldown count -1 on target and foes within 2 spaces of target after combat. (No effect on Special cooldown counts already at maximum.)
There will be a Paralogue Story called Heavenly Witness
Starting on 11/18 at 11 PM PT, new Heroes from the #FireEmblem: The Binding Blade game will be available in the New Heroes: Guardians of Peace summoning event! Also, in the next Tempest Trials+ event, you can earn New Hero Brunnya: Devoted General. #FEHeroes pic.twitter.com/B1DfyUUFVv

— Fire Emblem Heroes (@FE_Heroes_EN) November 17, 2019
Remember to download the game and join the event as we will see you inside the game.
Remember to check out our coverage for Fire Emblem Heroes in our website!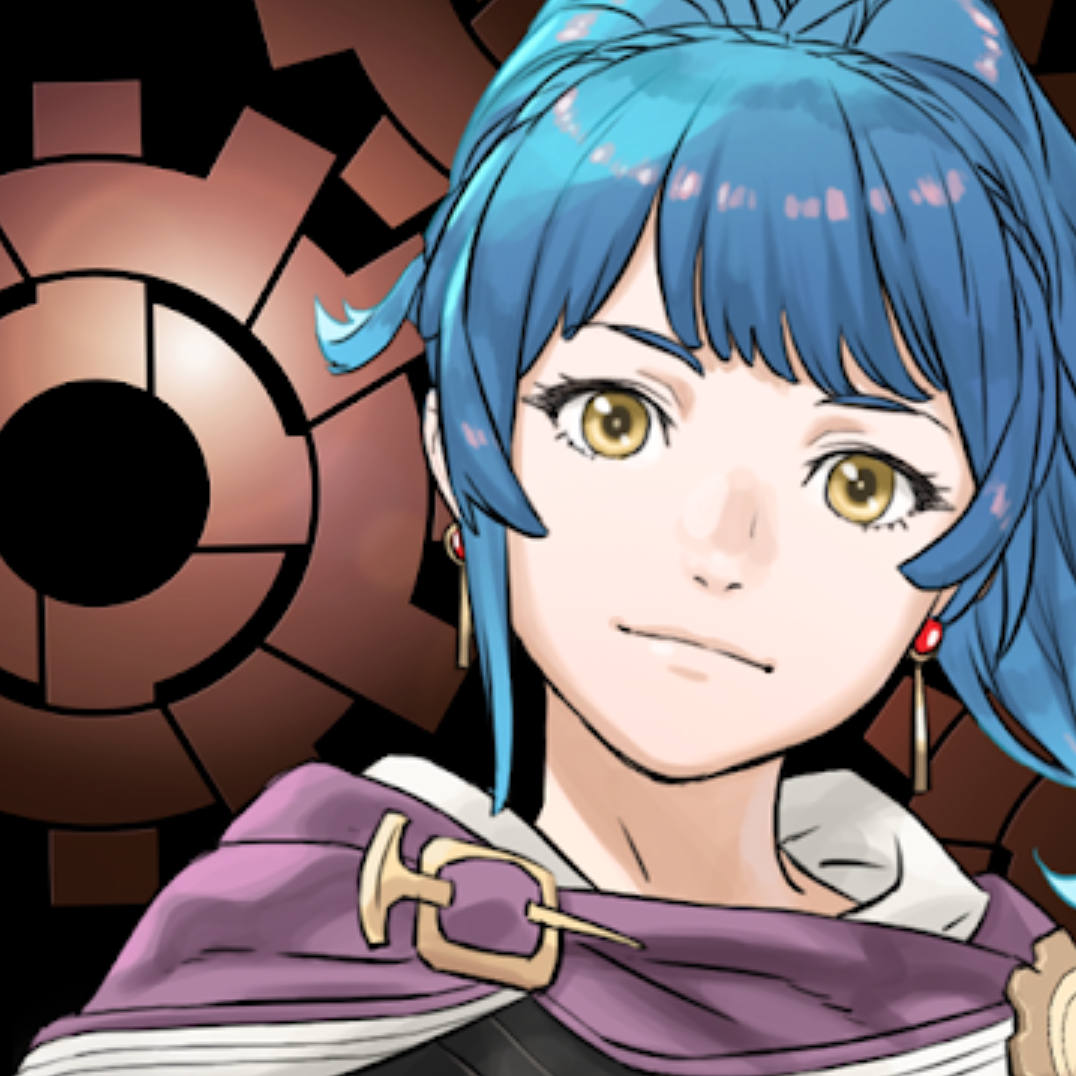 Fire Emblem Heroes
Android, iOS
Nintendo's hit strategy-RPG Fire Emblem series, which has been going strong for more than 25 years, continues its journey on smart devices. Fight battles customized for touch screens and on-the-go play. Summon characters from across the Fire Emblem universe. Develop your Heroes' skills, and take them to new heights. This is your adventure—a Fire Emblem that's like nothing you've seen before!