Writing the review for Tales of Symphonia Remastered that was released for Nintendo Switch, PlayStation 4, Xbox One and Xbox Series X|S felt like a challenge, due to the reason that while the overall look of the game is certainly an improvement from the original base game which was released back in 2003, unfortunately there are some underlying issues that hold it back from giving me that warm welcomed feeling of familiarity.
Story – A Tall Tale
Players take control of Lloyd Irving, who unwillingly travels with his childhood friend Colette on a quest to regenerate Sylvarant, a world slowly deteriorating as a result of the planets mana slowly being depleted.
Eventually they are joined by a colorful cast of characters, who make up the bulk of the party and join in on Lloyd and Colette's adventure. These include the duo's friend Genis, his older sister Raine a teacher and mercenary Kratos.
The overall arching narrative is excellent to say the least without spoiling much. It was great all those years ago and it still is today. From its simple beginning to the plot twists that make Tales of Symphonia one of the greatest in the entire Tales series, the game will roughly take you about 60 hours to finish maybe even more if you decide to explore further or play it on harder difficulties.
Apart from the story, Tales of Symphonia greatness was also credited to its main cast of characters, and learning about them once more and seeing them again in full Remastered glory was an absolute delight. Everyone was written in such a compelling manner and each characters motivation supplemented their respective backstory very well which ties in nicely with Colette and her quest to regenerate the world.
The party's skits help break down each members complex characterizations in small bite-sized chunks and within these discussions much of how the story development affect the characters will be brought up through the skits as well. This helps give players a deeper sense of fondness for the characters and elevate the characters from just being your typical NPC.
The skits are quick, easy, and completely optional but they add so much humor and depth to the characters that skipping even one of them feels almost criminal towards the game. This coupled with the excellent voice work helps enhance this point of gameplay even further. The game also offers both English or Japanese voice options, I personally played it on English, but I have to say the Japanese ones are particularly well done where each voice fits the character and doesn't sound out of place in the slightest. 
Combat – All Flash and Substance
The combat uses a "Multi-Line Linear Motion Battle System" which allow players to control one character while an efficient AI takes control of the rest of the party. Each character uses a different kind of weapon, hence offering different types of combat gameplay which are further enhanced by the use of 'Arts' which is what magic spells or combat techniques are called in a Tales of series. 
The combat is entertaining to watch and never overpowering to play, it offers a natural blend of 2D combat and 3D movement, with supporting party members being able to do a lot of different things. Certain commands can be given to your fellow party members like use mostly physical or magic damaging moves, go "all out" and even conserve magic. Even up to this day the legacy of this system is still being adapted into modern day iterations of the series like Tales of Arise.
A minor gripe for me however would be that combat can get extremely challenging sometimes especially when navigating combat against enemies that approach from different directions. Attacking one enemy while also attempting to defend against a second one at the same time feels cumbersome to do and more often than not it leads to some frustrating results.
Visual and Sound – Looking The Part
Tales of Symphonia has a classic visual look that is very iconic. Even though the cel-shaded effect has been toned down, the game still looks great. The level of detail in towns and villages are impressive to say the least while characters themselves received the majority of the attention in this remaster and boy does it show. The models are identical to their 20 year old counterpart with the difference being that their faces and clothing have much sharper textures now.
It's definitely an improvement overall, unfortunately beauty is only skin deep and once you play on a TV with greater clarity, you will notice some slight issues with the characters. For instance, Lloyd's face is quite blocky for a character from a remastered version of the title. They may look that way as they did 20 years ago but seeing Lloyd's side profile now and instantly thinking Roblox character is not a great association. 
Thankfully the music in this game still holds up to this day, Motoi Sakuraba, Shinji Tamura and Takeshi Arai contributions to the soundtrack should be highly commended. Despite 60+ hours of game time, the musical scores never felt stale and it always kept me invigorated and entertained. It is the ideal balance of light and heavy that fits the tone of the game.
Issues – Technically Unplayable
Despite being a great remaster overall with the beautifying of the environments and characters, unfortunately the Remastered version comes with a ton of issues as well at least during the time of writing this review.
One such strange issue would be that the Remastered version comes locked at a framerate of 30FPS when the GameCube version did not have such issue. It is not a serious issue by any means however it does need to be pointed out that combat does feel a bit sluggish due to this FPS limitation.
The game also has a ton of loading screens, this would be fine however if the loading times are not as long as they are when I played them. Before and after every battle, exiting and entering towns, performing majority of world related actions all of this would lead to a loading screen which unfortunately does cause some minor frustrations due to an unreasonably long load time.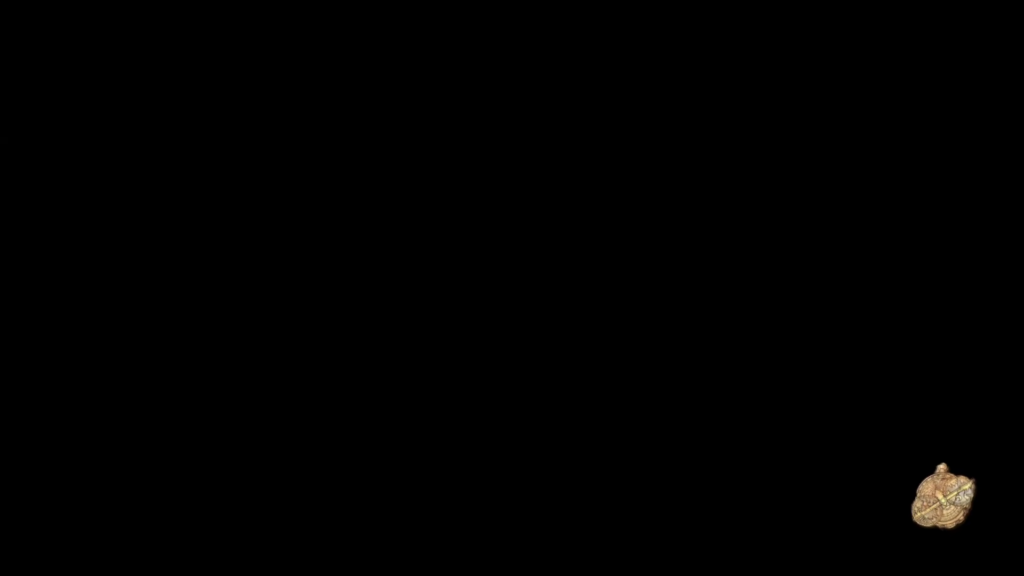 The biggest issue I have with the Remaster is the fact that it came without Dawn of the New World (spin-off and sequel). Adding insult to injury, Dawn of the New World and the original Tales of Symphonia were actually re-released together as a PlayStation 3 HD Remaster under the title Tales of Symphonia Chronicles back in 2013 which makes me wonder why the Remastered version is not the definitive version of the game. Making matters worse, the game actually comes with quite the price-tag, RM159.00 to be exact.
Verdict
There was an opportunity to be had here, Tales of Symphonia Remastered would have had new modern day console owners and long standing fans of the title sing its praise if the performance issues and lack of content did not hold the game back.
Much is to love about Tales of Symphonia, the fantastic story, the loveable characters, a combat system that never got old, meaningful side quests and so much more. There are so many things great about this game and having played through it once more with so much more clarity it really felt like quite a downer that all those great experiences were capped at 30FPS as well as plagued with long loading screens.
Despite the technical issues as well as lack of content with the omission of Dawn of the New World, I would still recommend this to newcomers to the series, Tales of Symphonia is an amazing game and newcomers would definitely find more value in the Remastered version than the old-time returning fans who definitely would have preferred to see more improvements overall and just not in terms of graphics. It has great highs and not very much lows. 
| Pros | Cons |
| --- | --- |
| An accessible way to play a fun classic game on a modern console. | 30FPS |
| Great story and worldbuilding. | Omission of content |
| Has some of the best characters in the franchise. | Unreasonably long load times. |
| Soundtrack was amazing. | |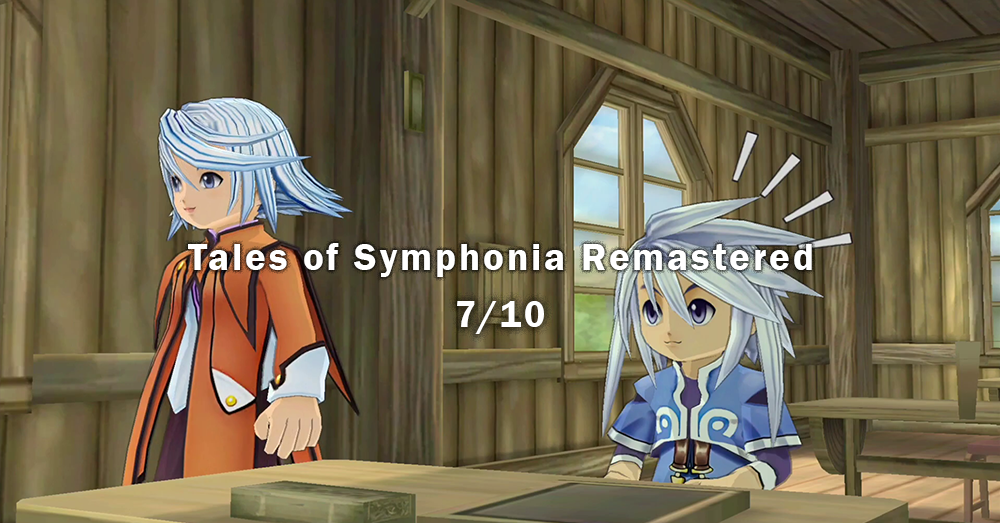 Tales of Symphonia Remastered is on Nintendo Switch, PlayStation 4, Xbox One and Xbox Series X|S. You may find further details regarding the game at their website.
---
Tales of Symphonia Remastered was reviewed on PlayStation 5
Tales of Symphonia Remastered
Nintendo Switch, PlayStation 4, Xbox One, Xbox Series X|S
In a dying world, legend has it that a Chosen One will one day rise from amongst the people and the land will be reborn. The line between good and evil blurs in this epic adventure where the fate of two interlocked worlds hangs in the balance. Follow the journey of Lloyd Irving as he and his friends try to save both worlds.
---
Check This Out Next
---