Netease Games' Super Mecha Champions has announced its first crossover event with the popular anime series, Granbelm! In the next four weeks, SMC will be releasing a brand new game mode in Mangetsu Battle, a new premium lucky house, and other exciting things in store.
Under the glimmering moonlight, the Mecha of Granbelm will descend into Mecha City, the setting for Super Mecha Champions. Granbelm is a Japanese TV anime by Nexus, where high school girl Mangetsu Kohinata finds herself facing the mecha Armanox. She gets rescued by Shingetsu Ernesta Fukami, and the wheels of fate begin to turn when Mangetsu gets a mecha of her own…
The crossover event will open up the new game mode, Mangetsu Battle, in Battle Royale Mode. Mecha City has been transformed for this mode, with special Portal and Rune Fragments appearing on the battlefield for more gameplay variety.
The Portal will appear randomly within the vicinity of the Safe Area or near airdrops. Pilots can locate them on the map and use them freely. Will you find resources or a fearsome foe? You'll have to go through the Portal to find out.
Besides that, collecting Rune Fragments will give Pilots the chance to unlock an Amulet, which can then be used to select special skills from skill cooldown reduction or obtain protective shields.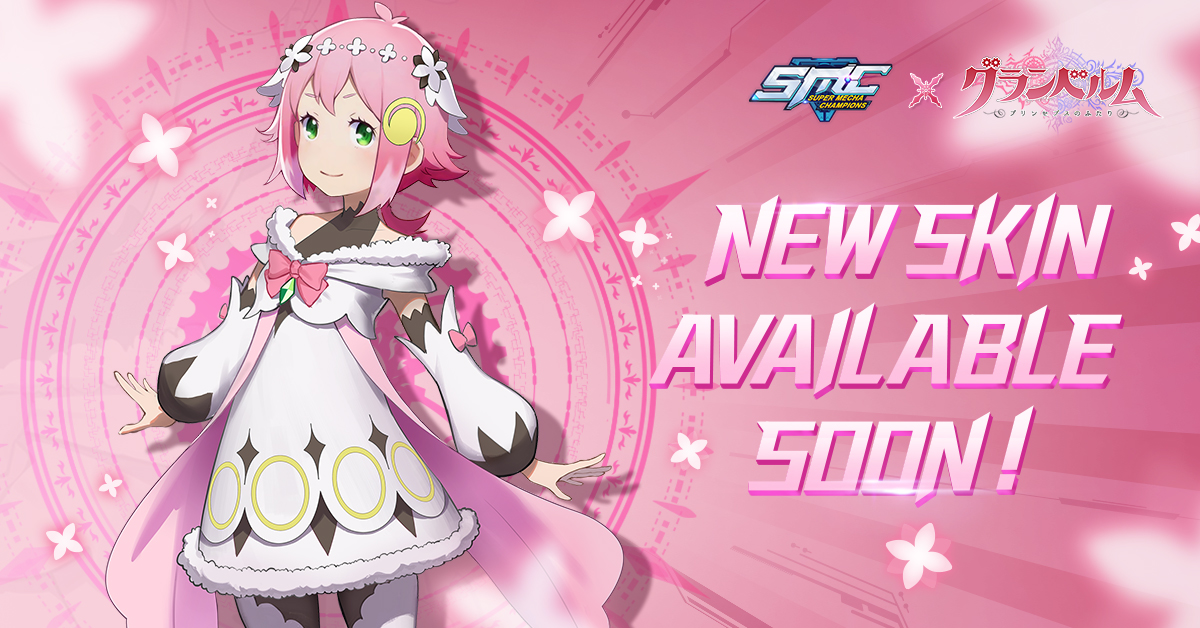 Granblem-themed Mecha and S-level Pilots will be available in the event Premium Lucky House! Find Mangetsu and Shingetsu, along with Viola Katze, and see them whip up a storm in Mecha City.
Super Mecha Champions
Android, iOS, Microsoft Windows, Steam
Super Mecha Champions is an action shooter featuring mecha combats, which sets scene in a neo-futuristic Alpha City. An exciting battle is taking place here, you need to overcome opponents with cutting-edge weapons, magnificent mechas and vehicles, aiming for the highest honor of being a champion!
---
Check This Out Next
---