Are you a Star Wars fan? Boy do I have good news for you then! Star Wars: Force Arena is a PVP game developed by Lucasfilm and Netmarble. They are working together to bring a real-time PVP game on mobile. Of course you get to choose a faction between the Empire or the Rebellion. Then you will pick a squad of units and fight other players in real-time. There are characters that you can recruit that has their own unique skills and abilities along with their character cards. You can attain the character cards after every battle to use for upgrading and improving your squads. 
There is a unique feature where if you bring both Han Solo and Chewbacca into battle in your squad, there will a boost or bonus. So far the game has over 65 characters including vehicles and units on launch. Of course Luke, Princess Leia, Darth Vader and others will be included as well. The game consists of single player mode, a training mode as well as 1v1 or 2v2 multiplayer mode. While the game is a MOBA-styled PVP, we do not know if the gameplay would be like other MOBA games.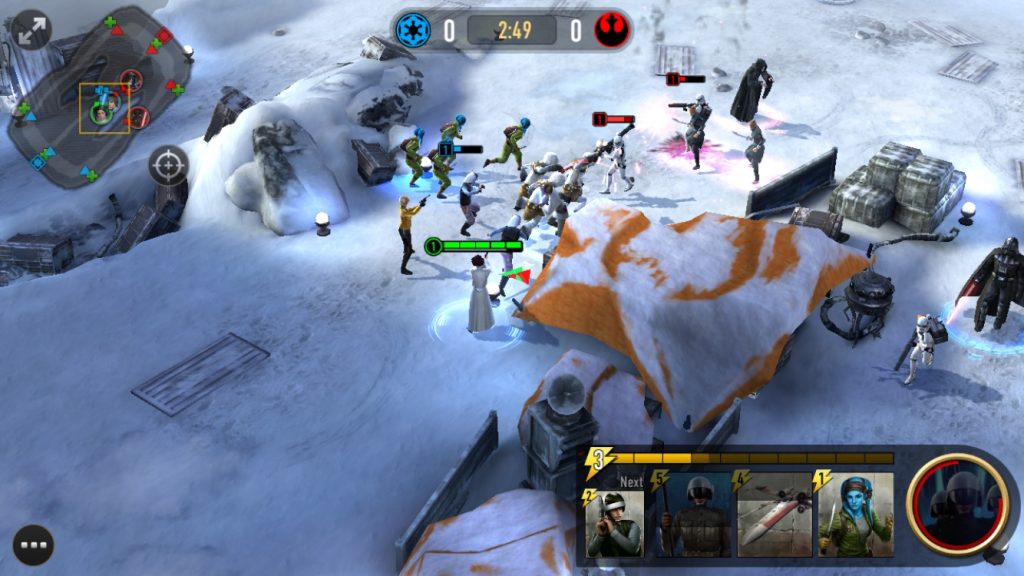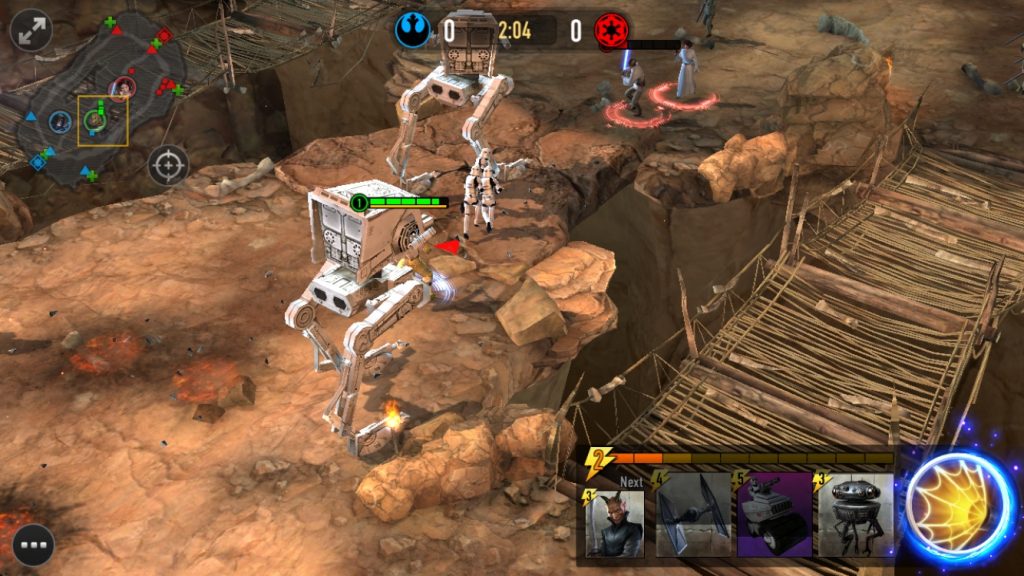 Star Wars: Force Arena is currently on its Pre-Registration phase. If you are planning to try the game out, head on to their site and pre-register now! Crystals will be rewarded for those who have signed up. Crystals are in-game currency where you can use them to buy items or even upgrade characters. So don't miss the chance!
Source: Touch Arcade