SecretLab is probably one of the most well known provider for gaming chairs and they have made a solid stand with one of their latest gaming chair, the SecretLab Titan. I call it the 'throne' for gamers because even though they have a chair named "Throne", its size does not compare with the Titan. The Titan is by far the largest gaming chair that was ever made by SecretLab and it fits my 'throne' description of the chair.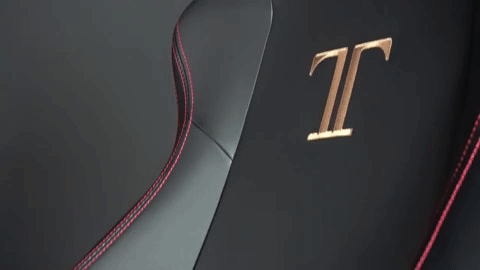 The Juicy Bits
The Titan boasts its size of 175-200cm in height and supports a weight of up to 130kg. Living in Asia, we're typically smaller in size compared to our fellow Caucasian neighbors and it can even fit their average size of 6'6″! Looking at some of us that are genetically larger in size in our Asian country, this could be the haven for your body or back needs.
[one_half]
[/one_half] [one_half_last]
[/one_half_last]
No matter what we sit on, we need to have a good sitting posture or it would kill our backs after long gaming or working hours. This is the case for most people even for myself who spends most of the time either working or gaming. With the features that comes with the Titan, it helps elevate that stress off your backs from sitting on poorly designed office chairs.
No, the chair cannot do what Pewds' chair can… BUT it can recline close to a 180 degree if you want it to. Suitable for people as tall as 175 – 195cm, the backrest comes with an adjustable lumbar support system for your aching back needs. The 4D soft PU coated armrests are adjustable to the front and back or sideways for your preferred comfort. A wide 54cm PU cushioned seat made from high density, cold cure cut can fit most of our bottoms while the hydraulics piston adjusts smoothly to your height needs.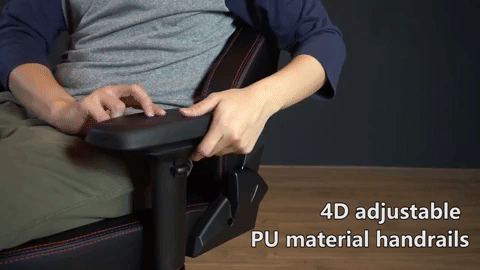 The Design
Design wise, the chair was designed based on a gamer's needs. For one, it's a chair; it doesn't need to be adorned with LEDs or high contrast colored threads to attract anyone's attention. Beautifully sown threads on the PRIME PU leather – coat all over the chair cushions making it look classy and premium was all that's needed. Not to mention it's easy to clean that way too! You'll definitely look much cooler with it while streaming!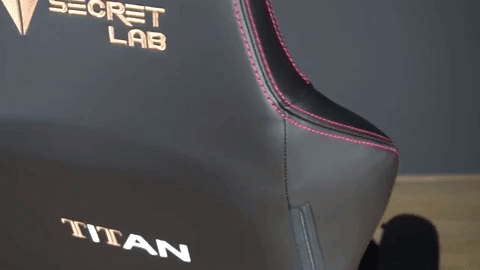 The Price
Priced at SGD$699.00 (around RM 2,062.49), the chair may be too expensive for casual gamers to own or even afford one. Though currently they are having a Chinese New Year promotional deal offering 21% off(which is ending in 30 hours from this moment!), it's still a pretty steep price to pay.
The setting up of the chair isn't too difficult if you're planning to order one. It took the team about 30 minutes to set up the chair properly following the guide that came with. Check it out in the video below:
The Final Verdict
Overall, the SecretLab Titan offers a lot more than just a gaming chair. It's a very comfortable chair which can be used for any activities that require you to sit. With the amount of time some of us spent sitting down, we all need something to watch our backs as well which the Titan does best. Though the price is pretty steep for a premium gaming chair such as this, for some, it may be a reasonable price to pay compared to the medical fees needed to cover your deteriorating back!
Hey guys! We will have tons of activities and giveaways happening at our
Facebook Page
soon! Please support us by following us!