We got an early hands-on with the upcoming Saints Row– the 2022 reboot of the popular open world game full of gangs, violence and more importantly, a distinct distaste for capitalism.
This preview comes courtesy of Koch Media, EGI and Ripples Asia- who got us the chance to try out the re-introduction to The Saints as well as the high-action high-octane world you'll be living.
Like other Saints Row games you're playing as your own custom character, The Boss, now customizable on the fly thanks to the power of your smartphone. You live with 3 other characters: Kevin, Eli and Neenah, and the game starts with you starting your new job at Marshall, one of three major factions controlling the city.
Turns out private military firms aren't any more noble than any other corporations, and stiff your Boss out of a bonus despite them saving the day, meaning the crew has to rob a loan shark just to make ends meet.
While it's definitely not the most emphasized part of the marketing in this game I gotta say the story is what won me over the most in the preview. We've had previous Saints Rows before, we know what they're wacky, zany adventures and love the color purple. But with this Saints Row, having your cast be broke millennials really endears you to them.
It's extra emphasized by the fact the game's cast are all tied to the different factions in the city- your himbo roommate Kevin is in cahoots with The Idols, while Neenah rolls with the Panteros. The fact that none of them are zealously loyal to their bosses and even have a "Roommate Code" for what happens if you get in the way of another gang just makes it all feel more authentic to the experience of being in your 20s and just kind of being too small to be somebody.
For a series known for superpowers and hoverjets and bats in the shape of sex parephernalia, a story like this is kind of mature. Not in the sense that it's got content warnings that would make you think you were watching Game of Thrones, but rather that it isn't so afraid to play with serious ideas: the idea that working life, in itself, sucks. From the first three hours you don't get the impression that the leaders of Marshall, Panteros and the Idols are exceptional because they're evil. Instead, it's more of a vibe that anyone at that level of influence is bound to become self-serving and have enough disposable lackies to enforce their wants.
The Gameplay's Still Pretty Solid Too
Depressing reflections about adult life aside, there's a lot to love with Saints Row, too. They've made huge strides in the field of over-the-shoulder shooters, namely by removing any kind of reliance on knee-high walls. Let's face it, as "realistic" as it is to need to hide from an incoming mob of gangsters, it's hard to feel like the charismatic Boss if you're constantly needing to duck.
Instead, the game has a very active system- You move at a fairly quick pace, and you have a meter that fills up over time. Once it's full, you can perform an execution, regaining health for your character a la Doom's Glory Kills. I really like this playstyle because it makes the more aggressive weapons fun to use. While some might enjoy hugging a cinderblock and shooting their pistol, my Boss is a maniac with a sawed off shotgun and a hand cannon colored like a Nerf Gun, running towards you with the spirit of Mick Gordon in his veins.
That's not to say you can't still play by cover rules- you totally can totally do so. But those of us avowed to Rip and Tear, Until It Is Done no longer need to feel chained down by such concepts as cover, and that's a great feeling as you do things like a psycho crusher into an enemy gangbanger.
This aggression extends to the driving too, which seems to have borrowed from the Burnout series' brand of four-wheeled fantasy. You can slam into enemies with a dedicated shunt button, doing vicious takedowns when you're at a high enough speed. In my own adventures, I knocked a cop car off a bridge into a canal, where it proceeded to explode upon hitting the concrete sides. It was lovely, and a much better alternative to awkwardly trying to do drive-bys while still maintaining top speeds.
Once again, the old ways are still there, though. But the idea that those of us gun toting maniacs are just as validated as the more patient methodical bosses is a great way to make people feel like they're playing the game their way. Since freedom is a huge part of open world games, it's interesting to see Saints Row 2022 expand that to the gun and car combat, too.
Roots In The Past
Sadly, for as much as Saints Row 2022 does to feel new, there are some moments that feel weirdly dated, especially when it comes to level design. The game's missions have a weird reliance on Turret Sections and Escort objectives, with literally the first story mission needing you to escort an armored truck before climbing up on its back to man the turret.
On one hand, I feel like games have been free from the scourge of mandatory turret sections for so long that it's not really offensive to have them in your game anymore. On the other, I feel like the fact they're not as mainstream as they used to be is explicitly because they were inherently bad- in any game emphasizing freedom, being locked in place to fire on rails just feels boring.
Still, the actual duration of these segments helps mitigate any awful trauma from them. Every time a turret section does show up, it never really outstays its welcome- The Boss is just as quickly out of the turret as they got into it, before they have to head to the next mission objective like blowing up a truck or whatever.
There's also the case for the game's side objectives, which are a genuine delight. From the preview period, it seems like all the game's "Side hustles" are all really well designed, with just enough going on with them that you'd almost think they were main missions. I'm especially a fan of the Hitman missions, where you just have to go kill key targets. These are never as easy as they seem, and by the second one I was engaged in a Monster Truck Death Battle against a member of the Panteros after steamrolling the rest of her crew.
An Exciting First Showing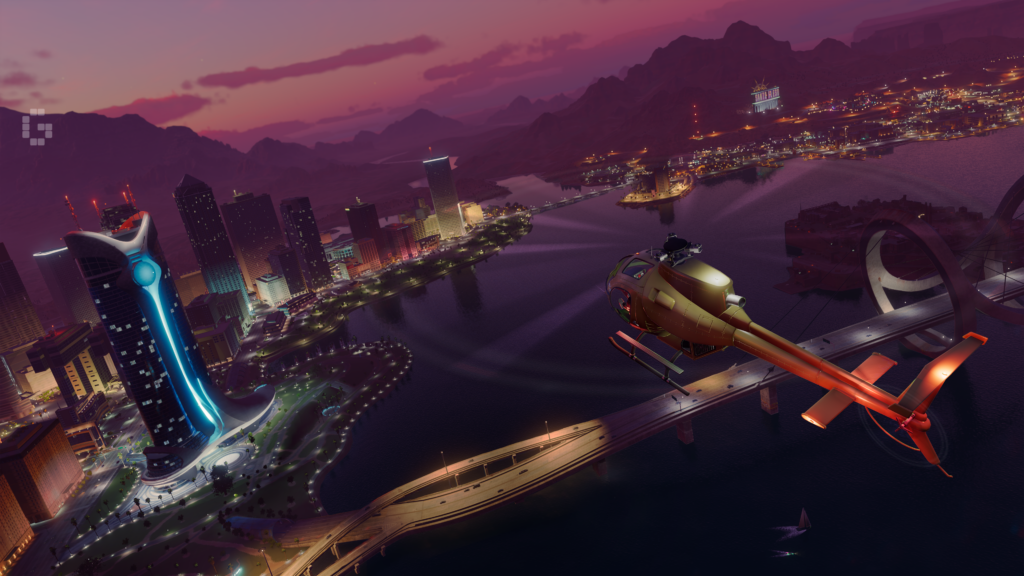 All in all, it very much feels like fun was the driving idea behind Saints Row. It's got a great world going for it, full of interesting things to do whether you're a motorhead, an apostle of violence or even just a tired millennial looking for some escapism.
That mishmash of themes is definitely why I'm super stoked for Saints Row: on one hand, it's got one of the most charming casts of characters I've seen in a while that remind me of my own friend groups, and on the other being an absolute menace as I drive around in a stolen Panteros muscle car reminds me that for as long as I'm in a video game, I can commit all the mass destruction I want.
Saints Row releases on 23rd August 2022, and you should absolutely check this out if you've any love for the millennial power fantasy of actually blowing up the world when you find out you're broke. At best, it'll be a deeply resonant game that could very well consume the months left in the year as you sniff out every side quest and build a fleet of customizable cars fit for the king of Santo Ileso, and at worst it'll be really good therapy for you.
---
Access provided by Koch Media, EGI and Ripples Asia.
---
Check This Out Next
---