Andy Robinson of Video Game Chronicles has reported that an anonymous publishing source that Konami is working on new Castlevania, Metal Gear, and Silent Hill projects.
This shows a potential shift for the company back into triple AAA console development after years of focusing on mobile and pachinko games following the release of the critically panned Metal Gear Survive in 2018.
Warning: These reports are still just rumors, it is possible that they will be confirmed untrue
Robison's source says that Konami is internally developing a new Castlevania game, which will act as a "re-imagining" of the series. The last major Castlevania title was back in 2014 with Castlevania: Lords of Shadow 2. Since then the series has received a mobile spin-off, Grimoire of Souls, and an animated series on Netflix.
A Metal Gear Solid Remake is reportedly in the works, being developed by Virtuos, a Singaporean studio that assists in the development of AAA games. They've previously worked on many first-party PlayStation titles like Gravity Rush 2 and Uncharted 4:A Thiefs End. The most recently worked on the Dark Souls Remaster for Nintendo Switch.
It has been suggested that the Metal Gear Remake will be of either the original Metal Gear Solid or Metal Gear Solid 3: Snake Eater.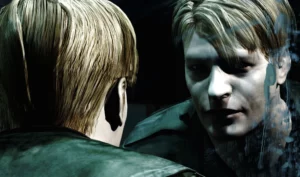 Multiple Silent Hill games are reportedly in development. It is stated that one of them will be developed by a prominent Japanese developer. The report says that Konami has shot down a number of new Silent Hill pitches but has become more open to the series being outsourced to new developers.
Of course, there is still a chance that none of these are true, Konami has shut down rumors of new games in the past however we will have to wait and see. Perhaps we could see Konami return to console gaming (outside of eFootball) sometime soon.
---
Check This Out Next
---