At long last, the NieR Automata collaboration is finally arriving to the global servers of Punishing: Gray Raven.
【PGR × NieR:Automata Collaboration Revealed】 We are thrilled to announce that PGR × NieR:Automata Collaboration Event is coming with the next major update, Untold Naraka! Get ready to meet new S-Rank Constructs 2B, 9S and A2 in PGR, Commandants!
The global edition of the Punishing Gray: Raven, NieR Automata collab was teased back in December 2021, which was simply confirming the fact that it would be arriving sometime 2022. Going by the China and Japan runs of the collab, it should last a month.
In the other servers, 2B, 9S and A2 emerge as S-Class characters, each with their own exclusive weapons. Skins from Yoko Taro's previous titles, NieR and Drakengard 3, also make their way to the game. This crossover event also brings a slew of new gameplay features. Players can fight a new boss, assemble a new furniture set and traverse new maps inspired from NieR: Automata. In addition, a 14-day login bonus is being offered to players. 9S and his costume are amongst the various rewards obtainable from the login bonus.
The global server is also celebrating its first anniversary, with a celebration livestream coming up 4 July 2022, 04:00 UTC, so stay tuned.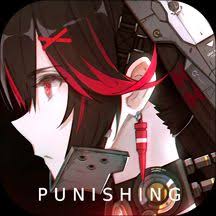 Punishing Gray Raven
Android, iOS
Punishing: Gray Raven is a fast-paced ultra-stylish Action-RPG. Mankind is almost extinct. Earth has been conquered by a robotic army—the Corrupted—twisted and warped by a biomechanical virus known as The Punishing. The last survivors have fled into orbit, aboard the space station Babylonia. After years of preparation, the Gray Raven special forces unit leads the mission to reclaim their lost homeworld. You are their leader. As commandant of the Gray Raven unit, you are tasked with assembling the greatest cyborg soldiers the world has known and lead them into battle. Unravel the dark truths behind the Punishing virus, push back the Corrupted and reclaim the Earth in this stylish Action-RPG.
---
Check This Out Next
---