A giant balloon of Paimon from Genshin Impact was sailed down the River Thames in London, as part of the second anniversary celebrations for Genshin Impact.
As reported by Inside Games, London saw a 6m tall Paimon sail down the River Thames around landmarks such as Big Ben, The London Eye and more before stopping at Tower Bridge.
After her successful voyage around the city, Paimon has since been parked at Canary Wharf, where she'll stay until the 4th of October.
In typical Hoyoverse fashion, a festive scene was also set, with banners celebrating Genshin Impact and even cosplayers showing up to cheer on the game's mascot as she sailed around presumably looking for a similarly scaled Doner truck or some Fish N Chips.
Social media has been abuzz too, with gacha-playing people in the city posting their sightings of the mascot.
Hoyoverse has been increasing the number of real-world events in the past year- from the return of the regular HoyoFest cafes to more quirky events like the life-sized Teleport Waypoints set up in major cities.
On top of that, they've also been showing up to conventions as well, such as AniManGaki in Malaysia and New York Comic Con in the US.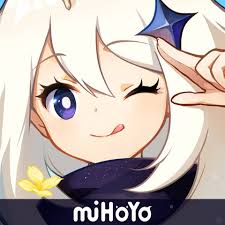 Genshin Impact
Android, iOS, PlayStation 4
Step into Teyvat, a vast world teeming with life and flowing with elemental energy. You and your sibling arrived here from another world. Separated by an unknown god, stripped of your powers, and cast into a deep slumber, you now awake to a world very different from when you first arrived.
---
Check This Out Next
---