Blizzard has announced Cross Play for Overwatch, letting players across the game's multiple platforms play together in public games.
All console players will need to do is sign-up for a Battle.Net account, which will enable them to play with their friends online. For those who don't want to play against the PC crowd, Blizzard has said you can opt-out of the feature.
They haven't given an exact date for the feature's full release, however the feature is currently in beta.
Overwatch Cross Play Restrictions
It does come with a few caveats, however. For one, Overwatch Cross Play will be applicable to all the game's modes, except for competitive. According to Blizzard, they will be maintaining separate pools "for balance purposes".
Additionally, Blizzard has said that Console players will have aim assist disabled if they play against PC players, arguing that doing so would "equalize play" between the two platforms.
On the PC end, they've mentioned that while console players can opt out of the cross play, PC players could not. It also sounds like this is a binary switch, so there won't be an option to only play between different console players without also playing in the PC pools.
Finally, Blizzard were very quick to reiterate that the game will not support cross-progression, so you won't be able to move your account between versions.
How To Link Your Battle.Net Account
Launch the game on your system
Press the confirmation button to progress through the Overwatch welcome screen
You will be presented with an alpha-numeric code and a QR code

The alpha-numeric code can be entered at blizzard.com/link
The QR code may be scanned with a mobile app to take you to the linking webpage, which will be pre-populated with the code provided in-game

Log in with your Battle.net account credentials to finalize the connection between your console game and Battle.net accounts
You will receive a message in-game that notifies that your account is now successfully connected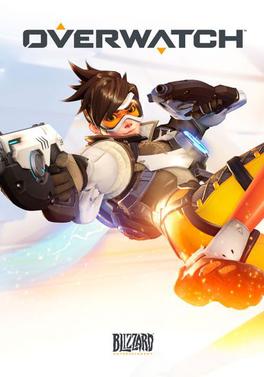 Overwatch
Microsoft Windows, Nintendo Switch, PlayStation 4, Xbox One
Blizzard's take on a team-based multiplayer first-person shooter! Featuring a whole cast of colourful characters, players fight in a variety of maps for victory.
---
Check This Out Next
---