This week has seen news about two big NFT games closing their doors- with the pioneer F1 NFT game and Ubisoft's own Ghost Recon Breakpoint closing their doors, taking all their tokens with them in the first place.
Despite Big Crypto trying to campaign for more pay to earn models at GDC, the future of NFT gaming is looking an awful lot like my brother's Parsley plant, Elvis Parsley, after my sister had forgotten to water it while he was out of town. That is to say, you couldn't even publish an obituary without an editor coming in saying something blase to the effect of "It's a little too dead to write an obituary, isn't it?".
Look, it's time to let go. If you hired someone to trim the hedges and mow the lawn, but all they did was show up and scream about Elon Musk being a real-life Tony Stark while trying to mint a dandelion, maybe that ad sprayed on the sidewalk wasn't to be trusted.
The Failure Of NFTs
NFTs have failed on every single use case they'd been pitched on- they failed on security when it was revealed that Axie Infinity cheaped out, allowing people to run off with what their speculators claim to be a large amount's worth of NFTs. If one of the only still-successful games in this model can't even guarantee the basic features of your product, you'd drop them.
They even failed on being "true digital ownership" in the case of the F1 NFT game- it turns out F1 owned NFTs all along, not the user, because once the developer of that game lost their F1 license and had to replace it with something else, NFTs basically lost their major selling point. What was once touted as "the only way to own things in the digital age" was little more than me getting a Jirachi in Brilliant Diamond and Shining Pearl because my Switch knows I have Sword and Shield data.
The fact that Ubisoft has vowed they're not out of the NFT game just yet but haven't confirmed that whatever Breakpoint NFTs you get will be usable in their next-to-die title is a good sign they probably won't be. No matter how much Mike Shinoda says it's possible, I think I'd rather trust the actual game developers or anyone remotely in the games industry that it's not- he's not an Ork, he can't change the rules of game development just by wanting it so.
A Very Fungible Olive Branch
Look, NFT bros, I get it- maybe you liked Kingsman a bit too much and got "Manners maketh man" tattooed on your arm not realizing the irony when you denied an old lady a bus seat. It's easy to accidentally make something too much of a part of your identity and feel compelled to double down even when you, by all common sense, shouldn't.
Men have survived their fedora phases, and this is no different- we can put down the forest-burning JPEG and just all admit that you and your corpo buddies maybe had a bit too much to drink and suddenly thought selling receipts could somehow make the same industry that created Uma Musume better. Maybe after some time away from Elon Musk's Twitter you can realize that making products people actually want- like, say, good games- you might enjoy not just financial success, but emotional success as you realize you've developed the greatest scam of all- tricking innocent customers into buying your good game by actually making it good.
No game benefits from the paranoia-induced frenzy that coined the term "digital scarcity" nor will it ever- gamers will always stick to games that are fun, not profitable, and that's why Konami could publish a game that was literally just the YuGiOh card game and no one complained that it didn't cost hundreds  of dollars for a single UR.
Don't Link The Fire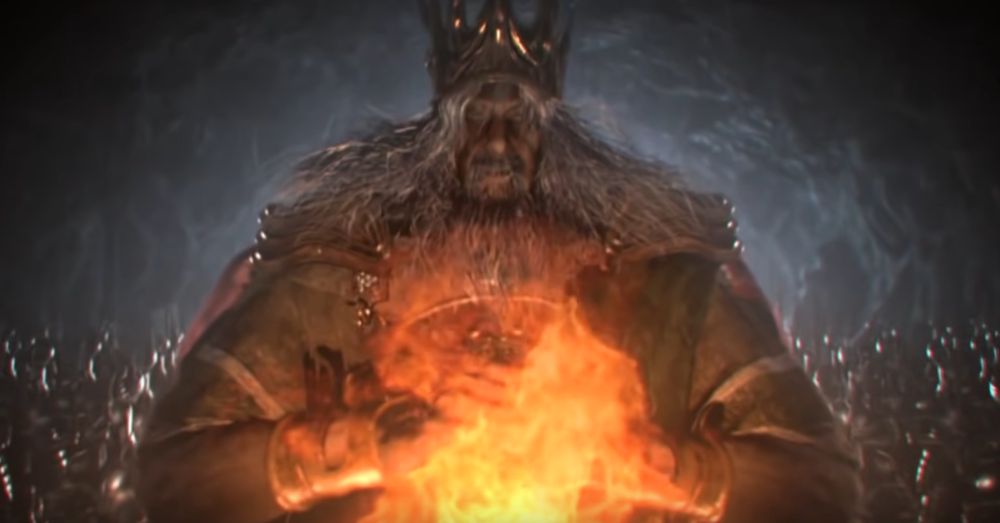 In a way, it kind of reminds me of my career-obligated favorite video game reference , Dark Souls. In it, an old man, probably losing his mind, concocts an elaborate sham with a phallic serpent that people need to self immolate so that no one attacks his fancy cathedral home guarded by the world's galactic archery team. This old man's accomplices include a race traitor and two of the worst bossfights in the Souls series.
That's not to say that I think people who support NFTs are either of these things- Gravelord Nito is still incredibly cool and I'd never ascribe any property of his to an NFT bro other than the sheer feeling that I'm bashing my skull into a wall when dealing with them- but it does remind me of the desperate lengths people will go to for not just any scam- only the scams that keep them specifically on top. It's part of why I've omitted any mention of NFT prices from this piece- because the only use case NFT games have come close to achieving was tricking people into thinking they'd reap the financial sloppy seconds of the greater crypto grift.
On a final note, I'd like to remind anyone reading just how many stupid ideas the video games industry has thought was "the future" before. Back in the distant year of 2011, Battlefield 3 decided to cut down on game resales by having a single-use Online Pass, essentially soul binding Battlefield 3 to you if you wanted to hear slurs while you pretended to be a soldier.
Thankfully, the industry survived that terrible idea, as it will also survive the NFT games blight. There's good ways to make recurrent income on games- but like Elvis Parsley this NFT games craze is simply fated to die, and I get to have years of new material to work with out of it.
---
Check This Out Next
---