One Piece Odyssey is an RPG game developed by ILCA and published by Bandai Namco Entertainment featuring the characters from the One Piece series.
The game follows the Straw Hats on their adventure to reclaim their memories in the island of Waford and is available on PlayStation 4, PlayStation 5, Xbox One, Xbox Series X/S and PC.
Reclaim Your Memories in this Odyssey
One Piece Odyssey sets in the Waford Island where the Straw Hats crashed landed after being swallowed by a huge storm at sea. Things got even worse when they encountered Adio and Lim, two new characters for the game. Lim's hatred for pirates causes her to scatter the Straw Hats' memories around the island.
I actually like how they start the game with this act. Now we have a logical reasoning why the Straw Hats start at level 1 despite all the adventures they have gone through, because they don't have any memories of it.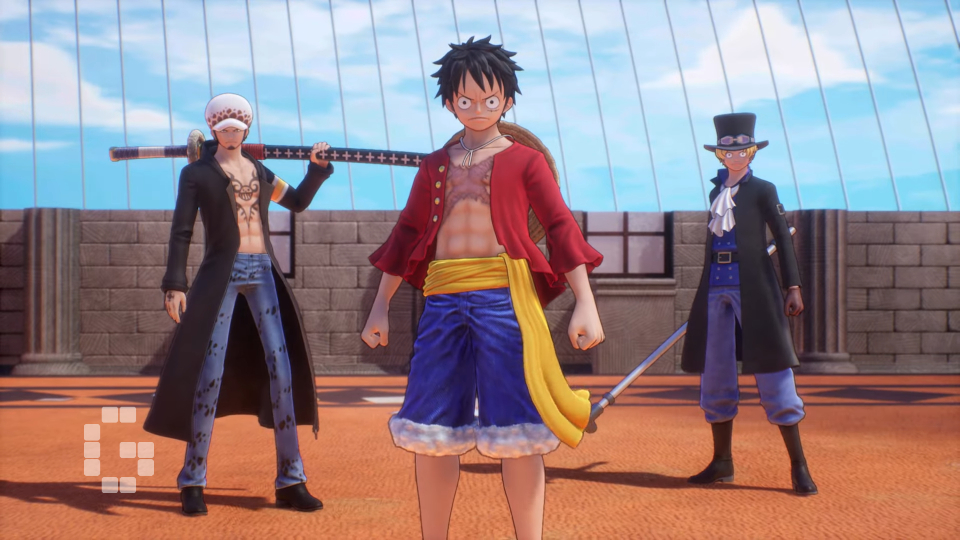 Another amazing thing they did with the memory part is when it comes to reclaiming it. Apart from being able to regain the Straw Hats lost skills, you'll also be reliving the tales of adventures they had. The One Piece series has many, many arcs and while Odyssey only retells four arcs, they did it in a way that is easy for newcomers to series to digest.
However, the game's rendition of the past arcs isn't exactly a 1 to 1 adaptation so you technically won't get the meat of each arc, just they key moments of it. I can understand why veterans to the series would be a bit peeved at it since it is the development and the emotions flowing through each arc that makes them very memorable.
Nevertheless, this was a very smart decision on their end so that players who are not really all that into One Piece can still know the characters without having to go through the series' bible.
The Odyssey's Gameplay
Rather than going for the same old action-adventure gameplay from previous One Piece games, Odyssey takes a different approach and instead went for the traditional turn-based JRPGs.
When you start a battle, up to four crew members will be thrown into the battlefield and the rest will be in reserve. The game employs the rock-paper-scissor elements into its combat. For example, rock attacks work well against scissors type enemies but are weak against paper type enemies. You'll need to play around this to get the best result in battle.
One amazing feature they have in Odyssey is the ability to freely swap the active characters with the reserves whenever you still have action points to use. This makes it so I can adapt to whatever situation at hand rather than having to predict my way to victory before entering any kind of combat.
To spice up its turn-based combat, Odyssey has a feature called Dramatic Scene that provides extra objectives that you can clear to get extra rewards. Some of them are scripted and others can randomly pop-up during battles. The scenes could go from having a specific Straw Hat defeat the enemy or protect an ally until the end of battle. Depending on the situation, you can just ignore it if its too difficult but the rewards they offer are just too sweet to ignore.
Odyssey is not all turn-based and when outside of battle, you can do all sorts of stuff from roaming the levels to discover treasures and even interact with the NPCs to gain additional quests. The Straw Hats also come with abilities that can help you explore even more of the island. We have Luffy extending his arms to reach far-away places, Sanji detecting hidden ingredients scattered around the map and Chopper squeezing through small areas.
Fun little trivia, the team behind Odyssey had also worked on Dragon Quest XI and a few Tales series so if you're familiar with them, Odyssey feels right at home for you.
Resting Amidst Your Adventure
As you explore the island of Waford, you'll come across camp sites that you can use to rest up. Setting up camp lets you fully restore your HP along with tons of other benefits. There are more options that you can do while camping as well, which includes cooking and crafting.
When cooking, Sanji can use the ingredients that you've scavenged from exploring to cook up delicious meals that you can use in battle. These meals bring far better effects than the foods you can pick up, like healing all allies in one go while also granting status buffs.
As for crafting, we have Usopp with his Trick balls and Robin for her Mystery Craft. Trick balls can be used to provides buffs to your team or debuffing the enemies while Mystery Craft sews up equipment for you.
Unlike traditional RPGs where each type of equipment has a dedicated slot to it, Odyssey gives each member of the Straw Hat a grid that you can freely slot in any equipment you want. The grid has limited space to it however but you can expand it by acquiring more blocks by progressing into the game.
The Breathtaking Odyssey
One Piece Odyssey is gorgeous to say the least. In fact, I daresay it is the most beautiful One Piece game to date. The environments are all pleasing to explore and it is always an amazing feeling to explore iconic locations from the series.
The character models are also amazing. They bring out the same aesthetic you get from the series' manga and not once did they look off. Even their funny expressions are exaggerated the same way they would in the manga.
Even the monsters are all amazing. The designs originated from the series and there were even some that are specifically designed by Eiichiro Oda for this game.
Final Piece Thoughts
One Piece Odyssey's innovative approach is very risky, from the new plot to the new approach to the gameplay itself. However, in order to break away from the disappointing trend of anime video games, daring moves like these might be the one thing One Piece needs.
Odyssey is also very fun to play as a standalone RPG. While the retelling might be all too faithful to the source material, it is just enough for newcomers to get to know the Straw Hats and enjoy One Piece both as a game and as a series.
| | |
| --- | --- |
| Pros | Cons |
| Impressive addition to its turn-based gameplay that spice things up just nicely | Turn-based combat as it is does not appeal to many |
| Visually gorgeous and amazing character models | The retelling is not as faithful and less ideal for One Piece fans |
One Piece Odyssey was played on the PlayStation 5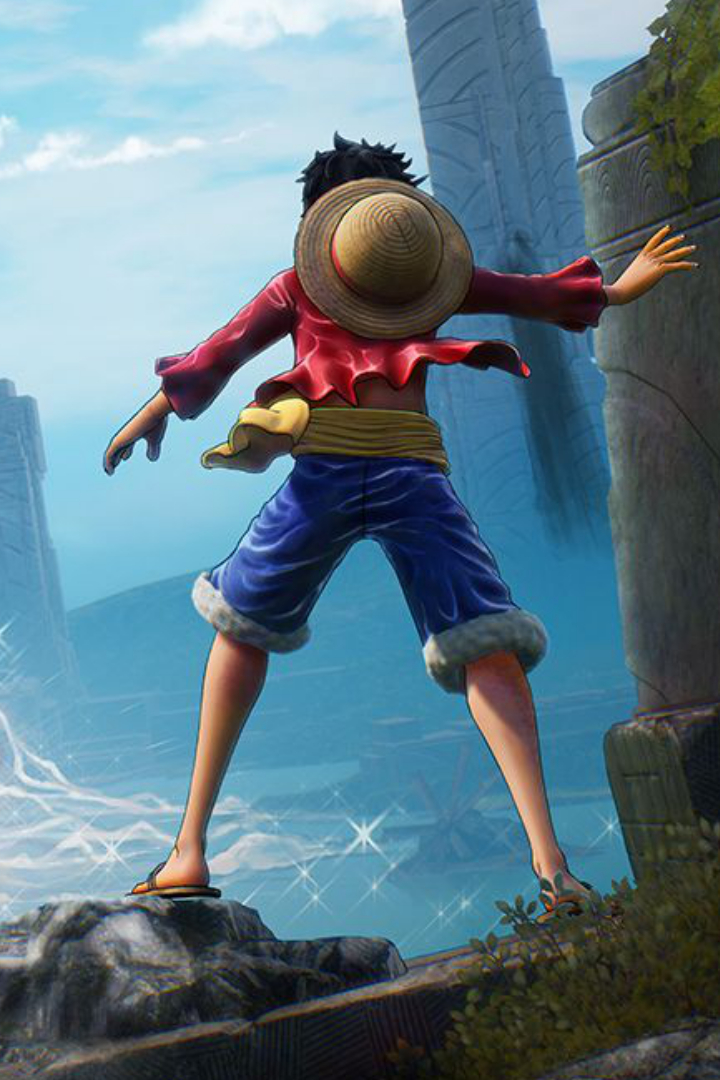 One Piece Odyssey
Microsoft Windows, PlayStation 4, PlayStation 5, Xbox One, Xbox Series X|S
A brand new RPG set in the world of the popular anime, ONE PIECE! Play as members of the Straw Hat Crew in a fantastic adventure set in the ONE PIECE world!
---
Check This Out Next
---